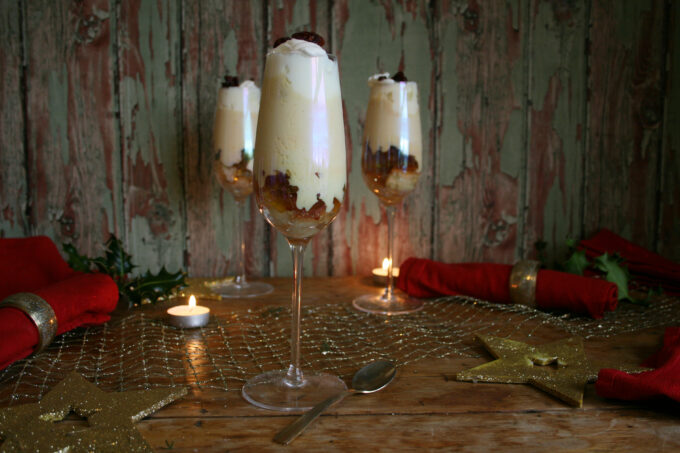 Sixmas Course 6 – Champagne Marmalade Trifle
Let's celebrate the fact that we've reached the end of another successful Christmas meal without Auntie Enid getting too squiffy and falling asleep at the table or that the twins haven't already broken the toys they received only a few hours ago and raise a glass of boozy trifle.  These trifles are a contemporary twist on the classic Christmas Day dessert.  Served individually in glasses, they're more of a build than a bake and if, like I've done, you buy a ready made sponge and custard then you're already winning!
1 vanilla sponge cake – cut into rough chunks
200ml custard – a ready made one is fine
200ml double cream
marmalade (I love the three fruits marmalade from Sainsbury's)
100g dried cranberries
a dash or two of champagne
half a lemon
white sugar
You will need 6 glasses.  I think these work well in champagne coupe glasses but would work equally well in martini glasses or small glass bowls.
Place the cranberries in a bowl and cover with champagne to soak.  After 5 mins, drain the cranberries (keep the champagne for later) and stir them into your marmalade.
Sprinkle some sugar into a shallow bowl. Run a cut lemon around the rim of each glass and run the rim into the sugar.
Whisk your cream to soft peaks.
Place a few chunks of cake into each glass and spritz each one with a dash of the champagne that the cranberries were soaking in. Spoon a layer of custard onto the cake, followed by a layer of the cranberry and marmalade. Then top each glass with a generous heap of whipped cream.  Scatter one or two cranberries on top.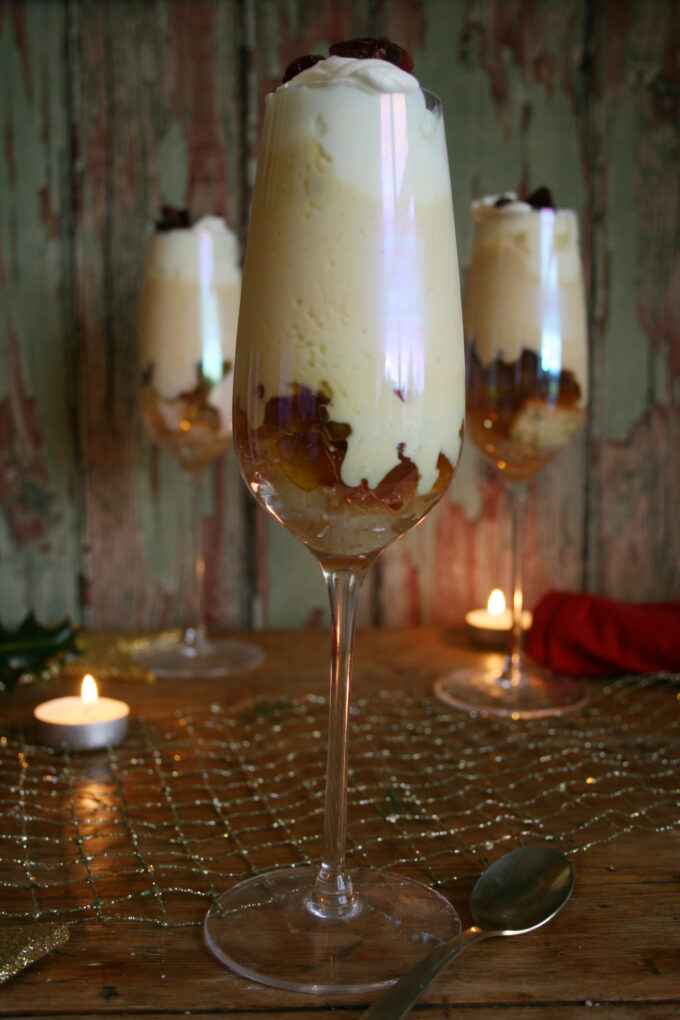 My Sixmas Dinner so far:
Eat and of course, enjoy!