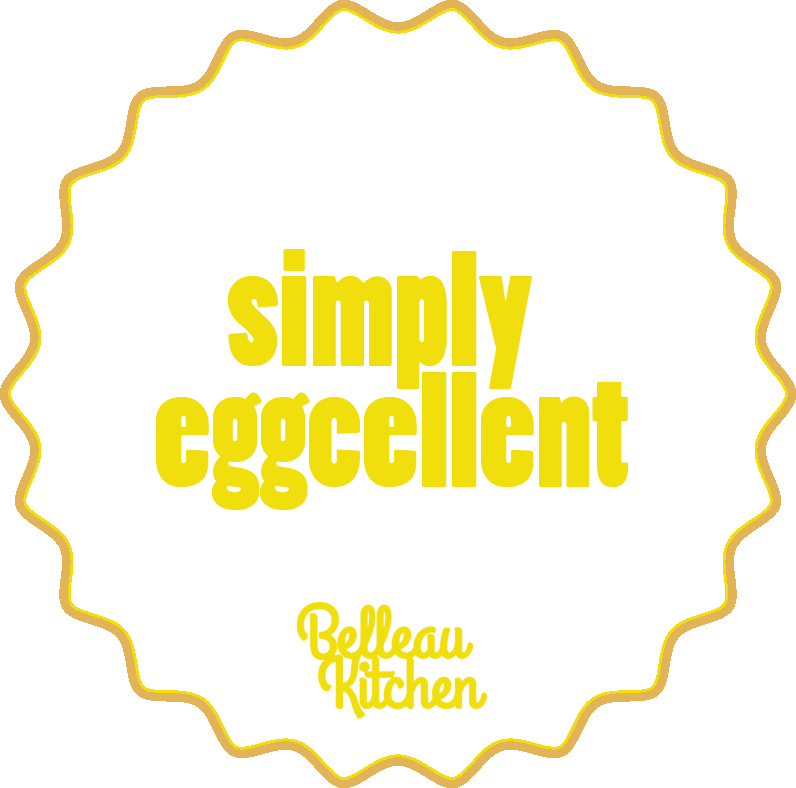 … I love eggs.  One of my favourite simple pleasures is a fried egg on toast, the white a little crispy at the edges and the yolk firm yet just runny enough to ooze its golden gloriousness all over the buttered toast and probably my chin.  The poor egg had a bad rap for a few years back in the dark days of Edwina Curry and the 80's health freaks but much like butter we now know that eggs, like all food eaten in moderation, are good for you.  Eggs are one of the most nutritious foods money can buy – they are a natural source of many nutrients including high quality protein, vitamins and minerals, plus a medium egg contains less than 70 calories which is a win win if you ask me.  Eggs are naturally rich in vitamin B2 (riboflavin), vitamin B12, vitamin D, selenium and iodine. They also contain vitamin A and a number of other B vitamins including folate, biotin, pantothenic acid and choline, and essential minerals and trace elements, including phosphorus.  We've been eating them since before chickens were domesticated and are in fact a symbol for life, renewal and energy.
… as well as the classic fried, scrambled, poached, boiled, hard-boiled and griddled, as every cook knows they are also a wonderful ingredient in so many different and varied dishes, from cakes to quiches, from bread to the classic fiorentina pizza… there are very few dishes where the eggs is not only welcome but a very much needed ingredient and so this is why I thought we should celebrate the humble egg in all its glory!
how to take part in the simply eggcellent bloggers link-up

it's really easy to take part; all you have to do is create a beautiful recipe using free-range eggs, post it up on your blog and then link back to this post… please include my simply eggcellent badge in the post to help spread the word and use the linky tool below so that I know you've taken part.
I will collate all the posts at the end of every month and produce a special round-up of entries… I may chose to theme the challenge once in a while depending on the time of year and my mood but for March I simply want to celebrate the brilliant egg and all it brings to our lives… maybe we can even teach a thing or two to those egg phobic fools out there!
feel free to tweet and instagram me your pictures using the #simplyeggcellent hashtag and I will retweet and like all those I see… you can find me on social media @belleaukitchen

i'm happy to take previously posted recipes but you'll need to go back to the post and adapt it to link back to this post and include the simply eggcellent logo
http://www.linkytools.com/thumbnail_linky_include.aspx?id=252295
eat and of course, enjoy!