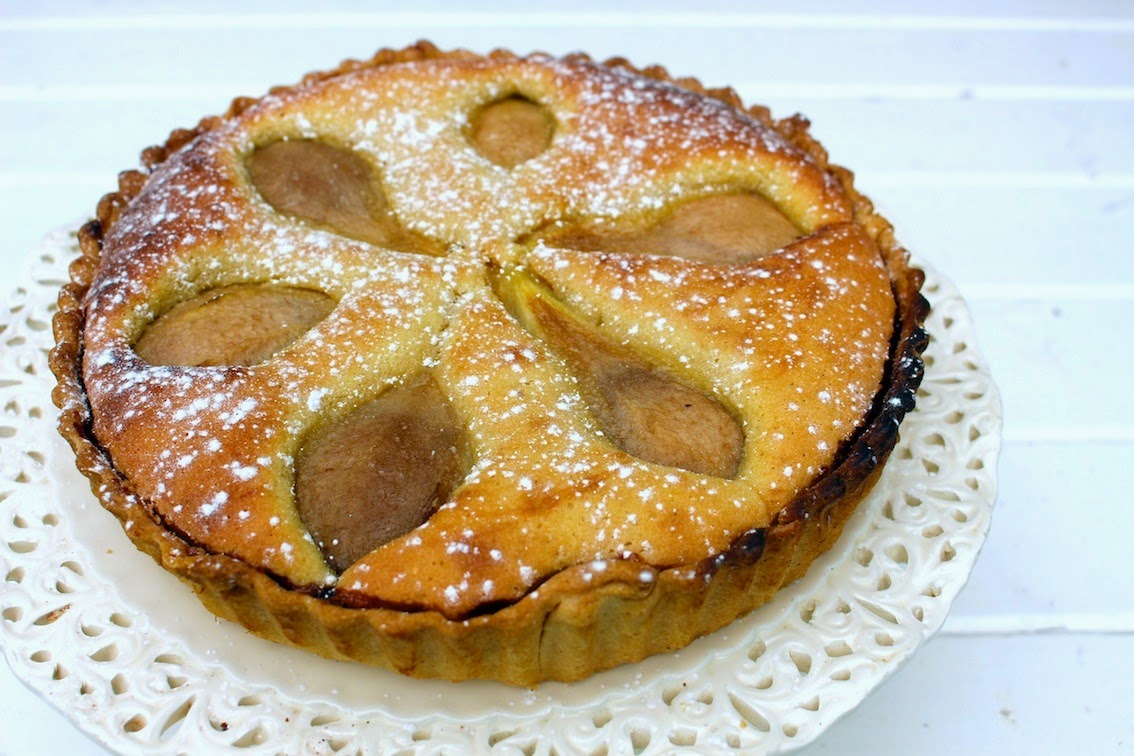 … we're told that the residents of the UK should brace themselves for another heat wave about to sweep the nation.  This time this fabulous warmth will be gently blown here from Spain and Italy and it's funny because my family and I are all about to head off in the opposite direct for a little break in Southern Italy to celebrate my mums 70th birthday… we're flying into Naples and then driving south to a little town called
Santa Maria Di Castelbatte
.  It looks glorious and  I'm actually really excited because i've always been a Spain kind of guy and I know very little about Italy in general other than it's the provider of some of the worlds very best food and ingredients, so expect plenty of
instagram
pictures,
tweets
,
facebook
updates and of course the odd blog post about my travels… in the meantime, here's something sweet with pears…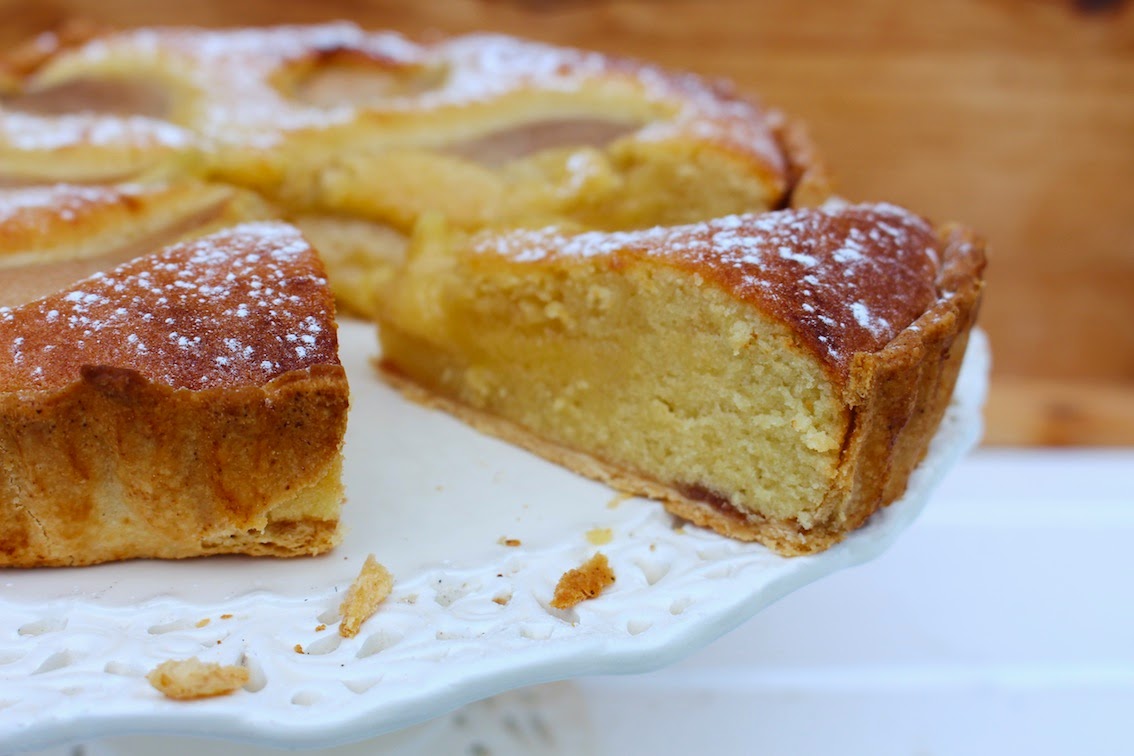 Frangipane Tart with Martell VSOP poached pears
this is the last of my
Martell Very Special Nights
posts and I really wanted to create a sweet treat to end the perfect meal.  Pears work beautifully with cognac and the rich fruity tones of the Martell VSOP compliment them perfectly, plus the almonds in the frangipane make a really rich dessert out of some very basic ingredients.
I use a 15cm fluted flan dish with a loose bottom which I grease liberally with butter, ensuring all the grooves are coated.
I also cheated on the pastry by purchasing a 300g ready-rolled shortcrust sheet but if you want to make your own, I have a delicious, sweet shortcrust pastry recipe which can be found
here
.
For the poached pears:
3 large conference pears, peeled and halved lengthways from stalk to root
roughly half a glass of Martell VSOP
3 tablespoons caster sugar
the juice of one orange
For the frangipane filling:
3 large free-range eggs
150g ground almonds
125g butter
125g caster sugar
50g plain flour
1 tablespoon Martell VSOP
apricot jam
pre-heat the oven to 180C
even though I've purchased ready-rolled pastry I still like to roll it out a little thinner as I feel a really thin crust is more elegant so I start by generously flouring the work surface and roll out the pastry before lining the tart case – do this gently and make sure to push the pastry well into the grooves of the fluted pan
scrunch up a large square of parchment paper into a tight ball and then un-wrap it and place this on top of the pastry followed by enough baking beans to spread out evenly
bake in the oven for 15 minutes, then remove the parchment and beans and pop it back into the oven for another 5 minutes to turn a little golden – remove from the oven and set aside to cool
in a large pan add all the poaching liquid and bring to the boil, then reduce the heat and add the pears, cut side down and let them simmer gently for roughly 8 mins.
You want them to get a little caramelised without going too soft
to make the filling beat the butter and sugar together in a large bowl until light and fluffy, then add the ground almonds, flour and eggs and beat in again, stir in the Martel VSOP
spread a little apricot jam over the inside of the pastry case then pour in the frangipane and then lay the pears in with the pointy ends together in the middle pushing them down into the batter
bake for 25-30 mins until risen and gloriously golden
eat and of course, enjoy!