… you've probably noticed i've not been around much for the past couple of weeks… it's not that I don't love you but anyone who follows my social media feeds will know that i've been busy in my other life as an event producer for my company The Persuaders.  We've been working with the wonderful gals at Benefit Cosmetics producing and designing an amazing pop-up parlour called Curl's Best Friend to launch their fabulous new mascara called Roller Lash. We've essentially taken a run-down building in Soho and turned it into a 3-floor 1950's style beauty parlour and cocktail lounge.  We opened the doors last week after a mad '60 Minute Make-Over' style week of floor-laying, painting and wallpapering and it looks stunning… even if I do say so myself.  If any of you are in London please do try and pay us a visit.  We're open till 28th March and you can come in for a make-over, a faux blow, a cocktail or even a gorgeous cupcake and some coffee if you fancy… you can book an appointment via the brilliant Curls Best Friend app or feel free to turn up and say high any time and tell them that I sent you!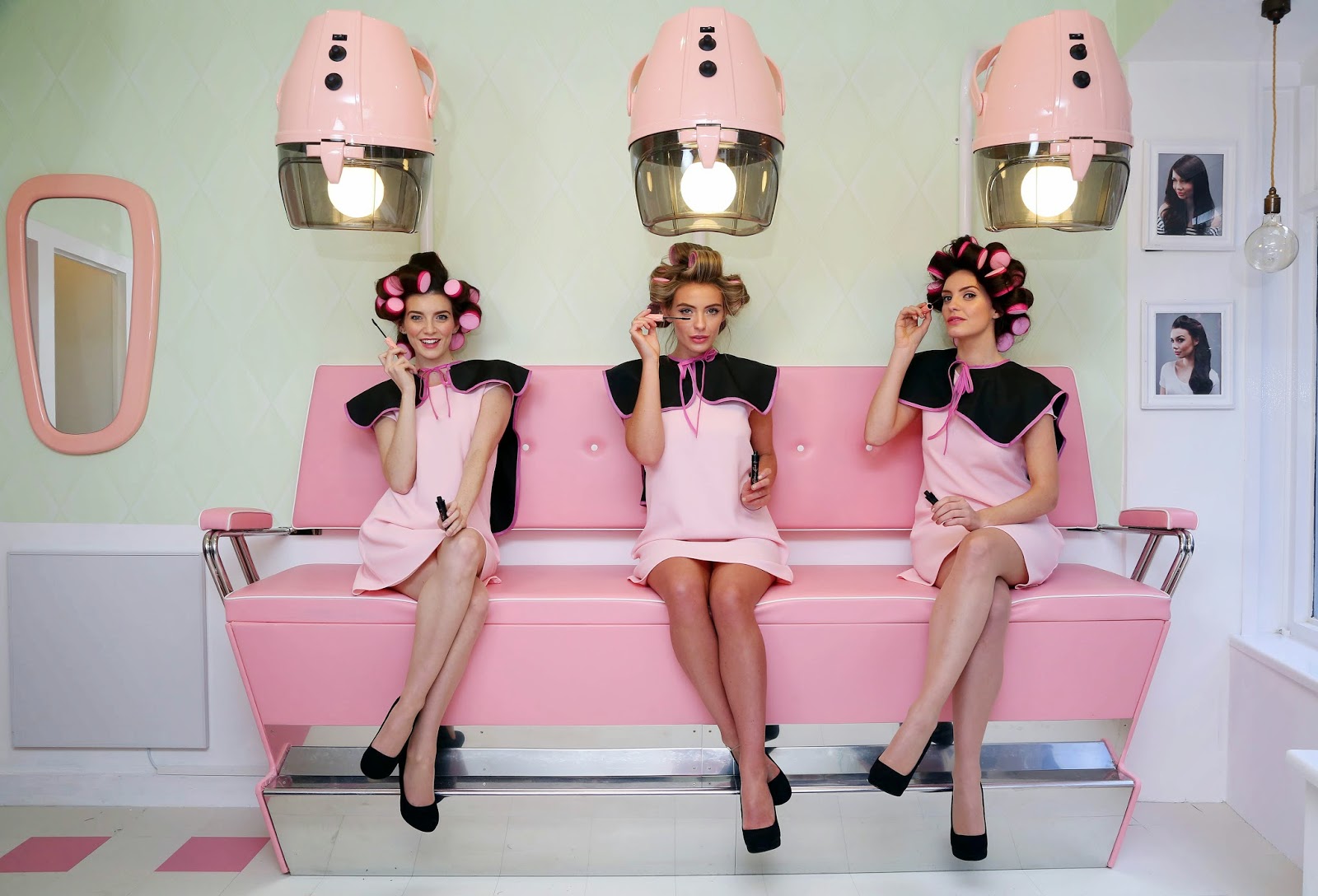 Curl's Best Friend pop-up parlour
smoked paprika, tomato and cheddar swirl loaf
as many of my food blogger friends will testify, we get sent a lot of stuff.  Sometimes it's stuff we've asked for, sometimes it's stuff we've agreed to help promote and write about and then sometimes you just get sent random stuff.  Of course it's an absolute joy to receive anything, even the really odd stuff and met of the time, if I like it I am happy to cook with it and write about it but on the rare and odd occasion, being the old codger that I am, I will receive something, pop it into the cupboard and forget about it entirely.  Over a year ago I was sent some Moroccan Tomato and Smoked Paprika paste made by the good people at Belazu and it was only an urge to find something simple but tasty to jazz up my weekly bread baking that lead me to rearrange the larder and uncovering this teeny little jar… the aroma alone tells me that it's packed with flavour and the gorgeous ingredients that include Spanish paprika and tomatoes along with preserved lemons and roasted onions… it tastes like I made it myself without any of the effort which is exactly what I wanted after 3 weeks away from my kitchen…
400g strong white bread flour
1 teaspoon salt
1 teaspoon fast action dried yeast
300ml water
4 tablespoons olive oil
1 x 90g jar of Belazu tomato and spoked paprika paste
100g strong vintage cheddar – finely grated
you will need a large loaf tin or a ridged proving basket or you can free-form this loaf just as easily
place the flour, yeast and salt in a large bowl, pour in the water and bring together with your hands until you have a shaggy dough – cover with a tea towel and set aside for ten minutes
after 10 minutes oil your work surface, take the dough out of the bowl and knead for 10 minutes until you have a smooth and silky dough
oil the bowl, place the doth back into the bowl, cover with cling film and set aside until it's doubled in size or over an hour at the very least.
prepare your loaf tin or proving basket and place a third of the grated cheese in the bottom
remove the cling film from the bowl and set it aside then place the remaining grated cheese and all the paste into the bowl with the bread and smooth it around (technical term)… this stage is very messy but quite pleasurable…
transfer the dough to an oiled surface, punch the dough into a rough oval and roll it up from one end into a tight roll, fold the ends under until you have a rough ball shape and place it into your loaf tin or basket and set aside covered in cling film for 30 mins whilst you pre-heat the oven to 220C or the highest it will go
after 30 minutes, if you're using a proving basket tip the dough onto a baking sheet, or if you're using a loaf tin bake the bread for 10 mins on 220C and then turn the oven down to 180C for 20 minutes, one the bread is ready it will have a hollow sound when tapped – set aside to cool completely before cutting
i'm entering this loaf into the brilliant AlphaBakes bloggers challenge as this month the letter is S… S for swirl and smoked paprika!  Alphabakes is hosted gloriously each month by Caroline from Caroline Makes and Ros from The More Than Occasional Baker
eat and of course, enjoy!