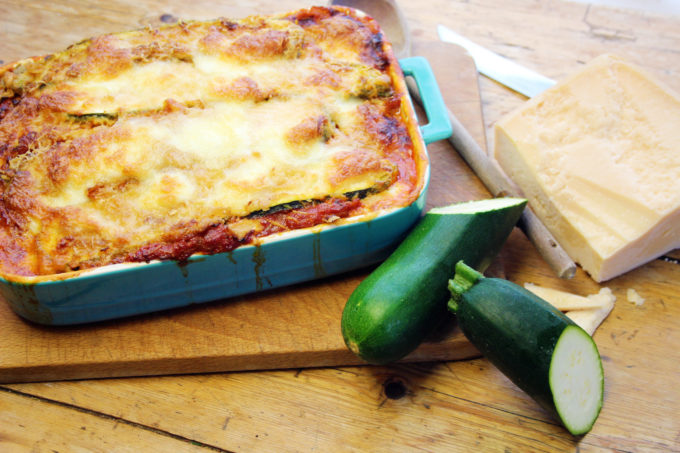 … back at the cottage this weekend and the sun is finally shining and temperatures are beginning to rise (although we're told to expect another cold 'Beast from the East' over the Easter weekend.)  I've always loved this time of year, the cusp between Winter and Spring when there's so much promise in the air and just occasionally you get one of those cold but sunny days where everything seems to be popping with the joys of life.  The farmers haven't put the lambs out into the field opposite the cottage yet but to be honest this is a godsend – they can be noisy buggers when you're trying to get some sleep… but light days are longer which gives me more time to cook later into the day ad still have light left for photography…
As many of my regular readers will know, I have a lovely and very special relationship with the good people at Smeg, the purveyors of iconic Italian kitchen style.  I adore my 50's style stand mixer, I genuinely can't think what I did before I had it. Well, as well as providing us with stunning domestic appliances, Smeg has introduced its very own range of Parmigiano Reggiano DOP cheese which is sold exclusively at its flagship London store in St James's Market, Regent Street. The cheese comes direct from the brand's family-owned farm, Montecoppe, found in the centre of Italy's rustic Guastalla province. Parmigiano Reggiano is world-famous for its aromatic taste and fragrance. Synonymous with rich Italian dishes, Parmigiano Reggiano – or 'Parmesan' as it is often referred to – is widely recognised for enhancing the flavour of classic pasta and risotto dishes, soups and salads. The farm itself sits inside a nature park within the Guastalla region and benefits from the protection given to the land. Each cow's milk is processed using state-of-the-art facilities on- site and transformed into Smeg's scrumptious cheese.
… i have to say, the cheese is stunning.  It has the classic nutty, salty taste of parmesan but the 24 months maturity adds a depth of flavour that is particularly moorish and is rather fabulous in this rustic dish.


courgette parmigiana
this is a stunning dish, classic Italian, family-style dish that foolishly I haven't made for an absolute age.  It was given to me by an old photographer friend called Sandro, whilst we were driving home from a photo-shoot in Paris.  I got around to talking about cooking and how difficult it was sometimes to create different and tasty meat-free dishes for The Viking, when Sandro suggested I try a dish which his family have made for years and which is served as either a side dish or a main dish depending on who's at the table… it's essentially a courgette lasagne, using crispy coated slices of courgette as the pasta.
It's not a fast make… so only make this when you've got a long afternoon to relax in your kitchen… although you can freeze it perfectly well.  You need time to make a good tomato sauce (something never to take lightly) and then it's a process of flouring the courgette slices, shallow frying them and then layering the dish.  Well worth the effort.
for the slow cooked tomato sauce
2 medium onions – finely chopped
3 tins of good quality chopped Italian tomatoes (fresh is just as good but you need to peel and frankly who can be bothered?)
3 cloves garlic – crushed
a glass of white wine
2 tablespoons ketchup
2 tablespoons of balsamic vinegar
fresh rosemary and thyme
courgette parmigiana
3 large courgettes
plain flour
salt and pepper
1 large free-range egg beaten with a little milk
3 large balls fresh mozzarella
200g Parmigiano Reggiano  – finely grated
start with the sauce because it needs at least 3 hours cooking time
saute the onions in butter and olive oil and let them sweat for a long while (about 10mins on a low heat) and halfway through add the crushed garlic, then add a hearty glug of white wine and let is reduce, next add the tomatoes, herbs, ketchup and vinegar and I like to throw in an extra teaspoon of sugar, but this is to your own taste  Then let is simmer on a very low heat for as long as you've got… 2 hours min.
meanwhile… slice the courgettes, though not too thinly… I usually get 5 slices from each courgette.
Prepare the flour and egg/mil mix in bowls and when you're ready dip the courgette into the egg/milk, then the flour and shake off any excess.
In a pan, heat the oil…enough so that you're shallow frying and fry 3 slices at a time… don't be tempted to overcrowd the pan as they wont turn golden and they'll go soggy. – set aside on paper to drain.
Once you've fried up all your courgettes you should be ready to layer your pie.  I try and go for 3 layers of each. Start with a layer of courgettes, then add tomatoes, followed by 1 of the balls of mozzarella which you need to tear up and place onto the layers and a large handful of grated parmesan… add salt and pepper each layer and continue till it's all gone. Top with more parmesan.
30 mins in a medium oven and you have a glorious, golden, molten dish.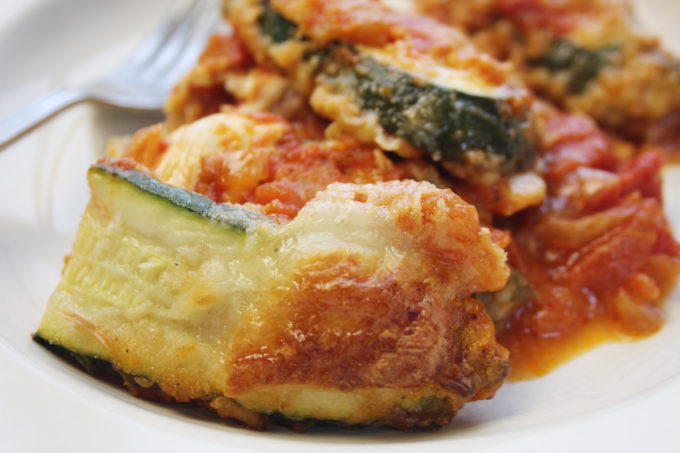 eat and of course, enjoy!
SaveSave
SaveSave