a version of this recipe will appear in the August edition of Lincolnshire Life Magazine

as you know, i'm pretty much obsessed with cocktails at the moment… what with my random recipes challenge (did you know that i've added the prize of a bottle of Stoli vodka for the best entry,) my recipe development for Martell and my sojourn at the Benefit Gabbi's Head pub i've become a little bit of a cocktail fanatic.  Don't get me wrong, if you're a follower of my instagram feed you'll know that i've always been a lover of a good cocktail but it really has only been this year that i've started making them regularly.  I know that sometimes they can be a bit of a faff to make but if you think of them more as the starter to a meal than something extra to get stressed about and then you'll have much more fun.  As with most things in the kitchen, the correct tools and some key ingredients will help enhance your cocktail-making experience but there are many alternatives you'll already have in the kitchen that would work just as well.  Here are a few tips.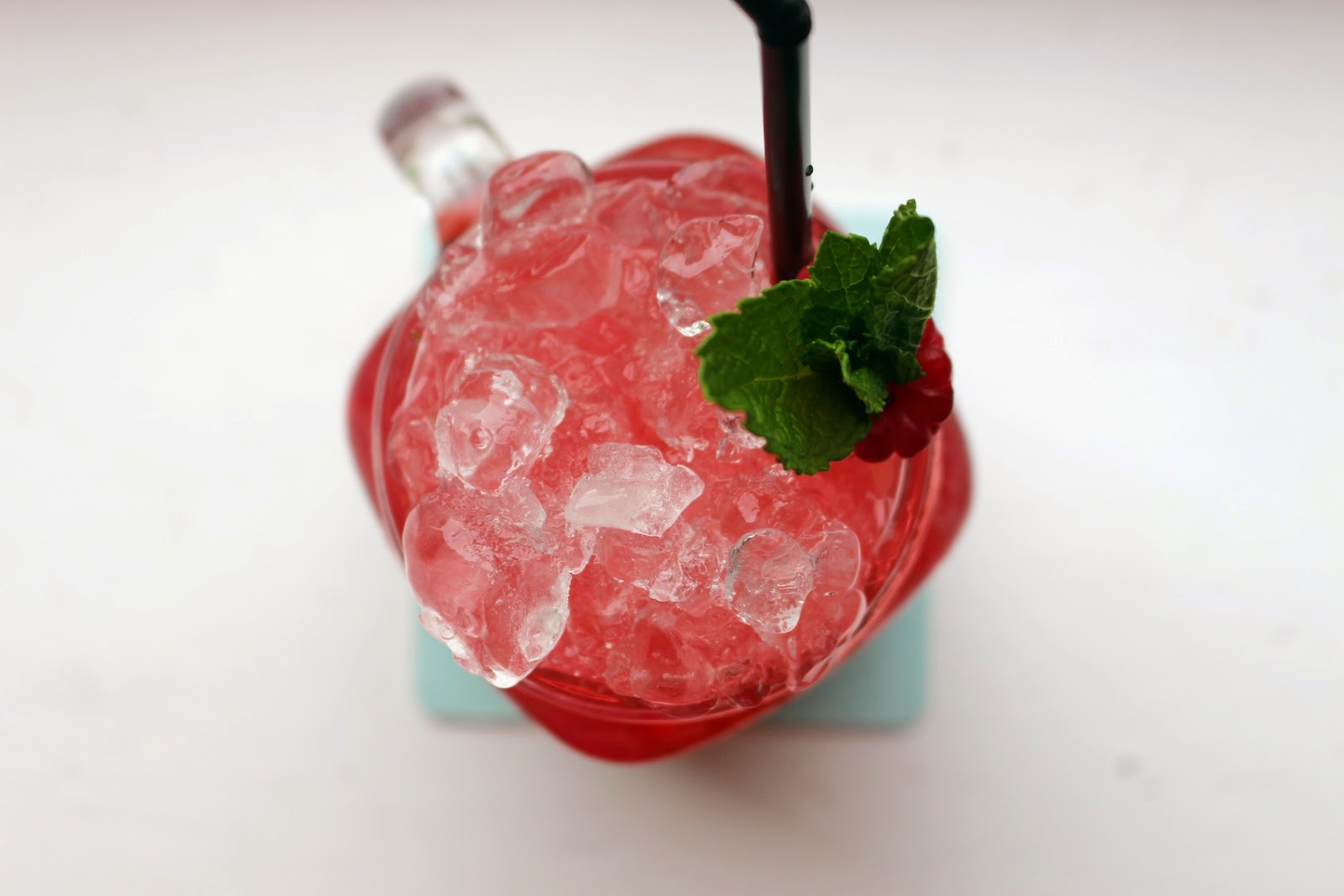 crushed ice – your cocktails will take on a completely different edge swapping ice cubes for the crushed stuff… many supermarkets have crushed ice as well as ice cubes in their freezers but anyone with a decent blender can whip themselves up crushed ice in seconds

sugar syrup – you can buy syrup de gomme but this is essentailly sugar syrup which you can make yourself by gently heating sugar in a few drops of water and it will keep bottled for a month… making your own fruit purees is also a great idea and can be done by simply heating your fruit with a little sugar until it turns into a pulp

muddlers and stirrers – if you can, invest in a long twisted mixing spoon such as this one which helps mix the cocktail and bring the ingredients to the top but to be honest a long spoon will do… a muddler (which is like a thin rolling pin with a ridged end) is useful but to be honest a rolling pin will do the job


raspberry mojito
you will need what is commonly known as a 'highball' glass for this, which is simply any tall glass. The current trend for swerving cocktails in jam jars would work perfectly for this.  The mojito also calls for crushed ice which you can make very easily from ice cubes in a blender but many supermarkets now sell bags of crushed ice too so there really are no excuses.
50ml White Rum (Bacardi is great)
small handful mint leaves
10 ml framboise – you can create your own raspberry syrup by simple heating a punnet of fresh raspberries and 1 tablespoon sugar over heat.

 
1 tsp sugar (or 2 tsp if not using framboise)
place the sugar and limes in the glass and muddle using a muddler
or the end of a rolling pin. Make sure you really squeeze the juice out of the limes, allowing the sugar and lime to mingle.
add the rum, the raspberries and if using add the framboise and stir
n
ext add the whole leaves of mint to the glass and very lightly muddle again

 

– being careful not to break the leaves as this releases chlorophyll, making the drink taste bitter. 
next, half fill the glass with crushed ice, stirring the ingredients up through the ice to blend together, then fill the rest of the glass with crushed ice, pushing the ice down into the glass, place a napkin or tea-towel over the top and stir the drink again, twisting the spoon and bringing the spoon up the glass as you twist –

 

a long bar spoon would do this well but a teaspoon or skewer would work too.
top with a dash of soda water, garnish and serve.

to be in with a chance of winning a bottle of Stoli Vodka, don't forget to take part in this months

random recipes

bloggers challenge
for this month's alphabakes blogging challenge, the hosts, Caroline from

Caroline Makes

and Ros from The More Than Occassional Baker have given us the letter R to play with and whilst this cocktail isn't quite a 'bake' it is most definitely an 'R'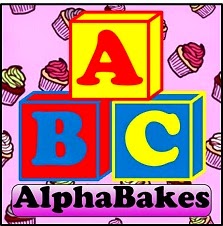 drink and of course, enjoy!