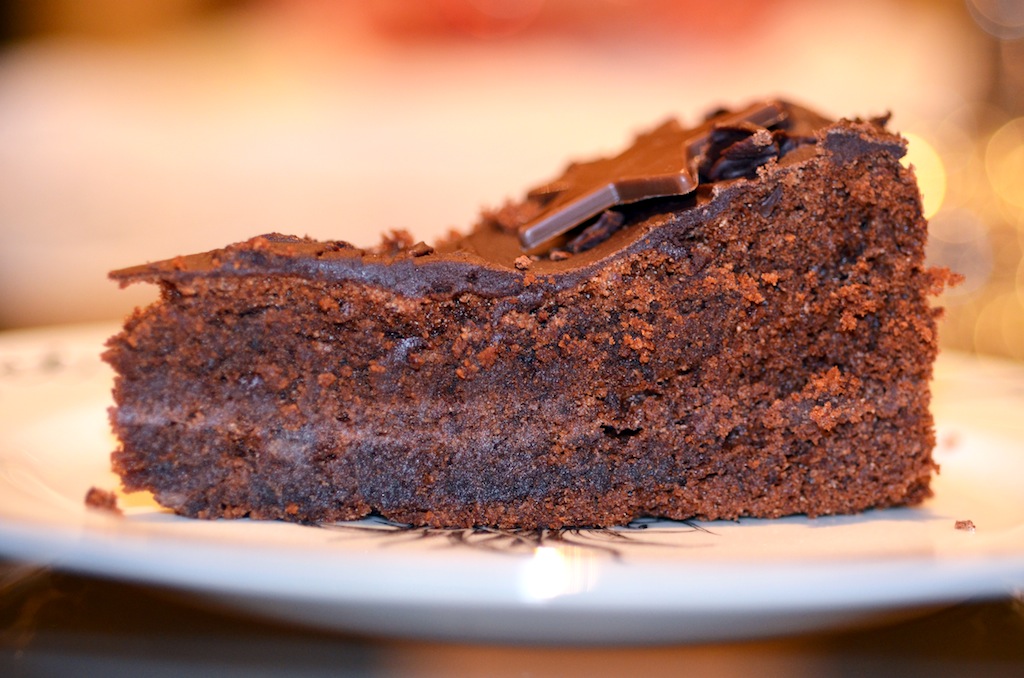 … history lesson…
… a few thousand years ago a bunch of jews, lead by some bloke called moses, escaped the evil clutches of the pharaoh by hot-footing it out of town, making a deal with god to smite pestilence and plague onto the egyptians in return for their ever-lasting devotion… they left egypt behind in such a rush that the poor slaves didn't have time to let the bread rise in their ovens and had to make do with flat bread… two thousand or so years later we now celebrate this flatness of bread by eating the traditional flat cracker called matzo during the celebration on passover… the other traditions that go along with the festival are so similar to all the other Spring festivals it's barely worth mentioning other than the fact that we take this time to clean our houses of any products containing yeast or gluten to remind ourselves of the plight of the jews… this is an ideal time to bake gluten-free yummy stuff so you should see quite a few coeliac-friendly recipes floating about over the internet in the next few weeks…
gluten free chocolate fudge cake
… my gorgeous niece Emma has coeliac disease and for the last few years my mum has baked her this divinely moist and unctuous gluten-free chocolate fudge cake… the recipe is one of those old, written down recipes that could have come from anywhere and is labelled on mum's hand-written recipe card as a French Chocolate Fudge Cake but it is now famous in our family as either Emma's Cake or Passover Cake… regardless of the vagueness of names whenever she says 'i'm making Emma's Cake' we all know she means this incredible slab of fabulous chocolate cake… and as it's so famous in our household it more than qualifies for this months excellently 'fame' themed we should cocoa bloggers challenge, founded by Choclette from the Chocolate Log Blog and Chele from Chocolate Teapot but hosted this month by Lucy from The KitchenMaid…
6oz plain chocolate – many brands are gluten free but try Kinnerton which is lovely and available in all good supermarkets
4oz caster sugar
4oz butter
2oz potato flour
1 level teaspoon of baking powder
4 eggs – separated
1 teaspoon vanilla essence
for the icing
3oz icing sugar
1oz cocoa powder – cadbury bourneville cocoa powder is gluten free
pre-heat the oven to 170C fan and grease and line a 20cm loose-bottomed cake tin
place the chocolate, butter and sugar into a pan and gently melt until combined… this can be done in a microwave on setting 2 for 9 minutes or so but watch it so it doesn't burn, once melted pour into a large mixing bowl
in another large bowl, whisk the egg whites until stiff
stir the egg yolks, vanilla essence, baking powder and potato flour into the chocolate mixture and once thoroughly combined fold in the egg whites until fully encorporated
pour the batter into the cake tin and bake for 30-35mins.  leave it to cool completely on a wire rack before icing.  It will crack on the top, this is perfectly natural.
to make the chocolate icing simply combine the dry ingredients in a bowl and then gradually pour on a little water, stirring until you have the desired consistency… a few little chocolate stars always make an added extra to the cake
eat and of course enjoy!