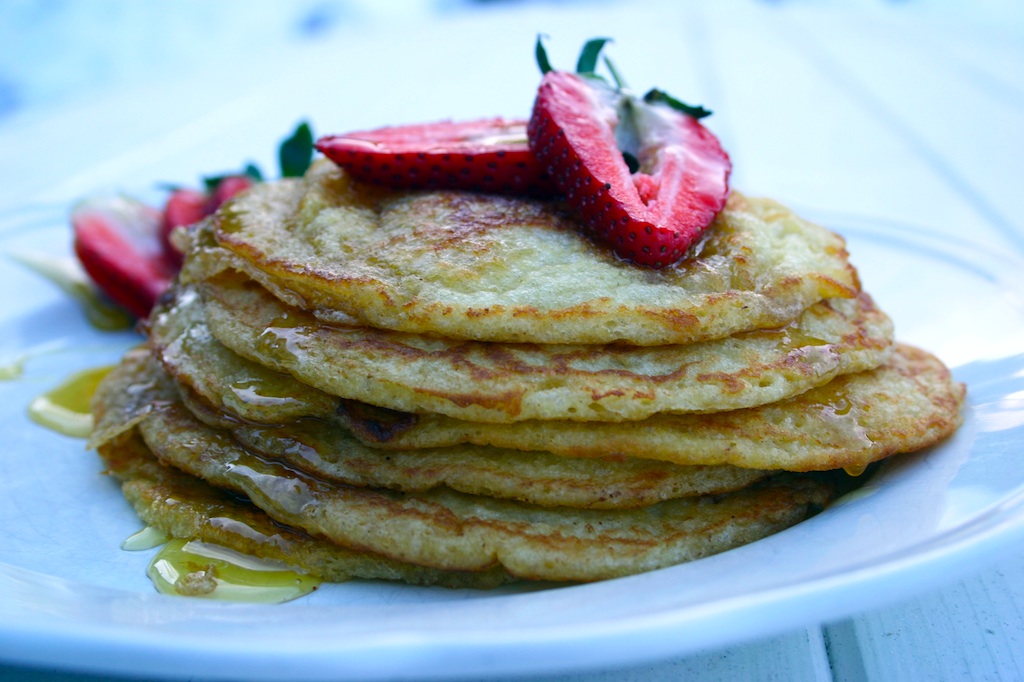 …it's pancake day here tomorrow in the UK and this means the celebration of the little round, flat pancake…. much like the Jewish passover celebration, part of the reason we celebrate Shrove Tuesday is to clean the cupboards of tired old bits of produce such as flour and eggs… it's a Spring clean for your home if you like, not that anyone needs an excuse to make pancakes.  British pancakes are more like a traditional French crepe than their thicker American cousins and whilst I enjoy both if i'm totally honest, there's nothing I prefer more than the honeyed hues of maple syrup dripping down the sides of a towering stack of rich, thick buttermilk pancakes…
… and I guess i'm still a little hungover from my Californian trip because i've been waiting for an excuse to make these beauties… as we all know, t

he Americans love their food and if you've ever eaten in an American restaurant you can understand why. There's just so much on offer and so many options to choose from… even something as simple as ordering breakfast can take a full five minutes choosing between how you want your eggs – fried, scrambled, poached, omelette, egg whites only, sunny-side-up – to what type of toast you want to accompany the eggs – white, wheat, sourdough, bagel… and then there are all the other wonderful and seemingly odd breakfast options from granola to breakfast burrito's and of course the temptingly rich and utterly naughty full cream pancakes… one has options here too from the full stack, which usually compromises of 6 fat, dinner-plate sized pancakes piled high with whipped cream, maple syrup and bacon… to the short stack, which is a slightly less heart-attack inducing 3 pancakes.

 

I managed a short-stack just once on this recent trip and even that I shared with my whole family… but this and the fact that Americans also love celebrating big occasions such as Christmas, Thanksgiving and Mothers Day, got me thinking that these would make a wonderfully indulgent sweet breakfast treat for the one you love on Valentines Day.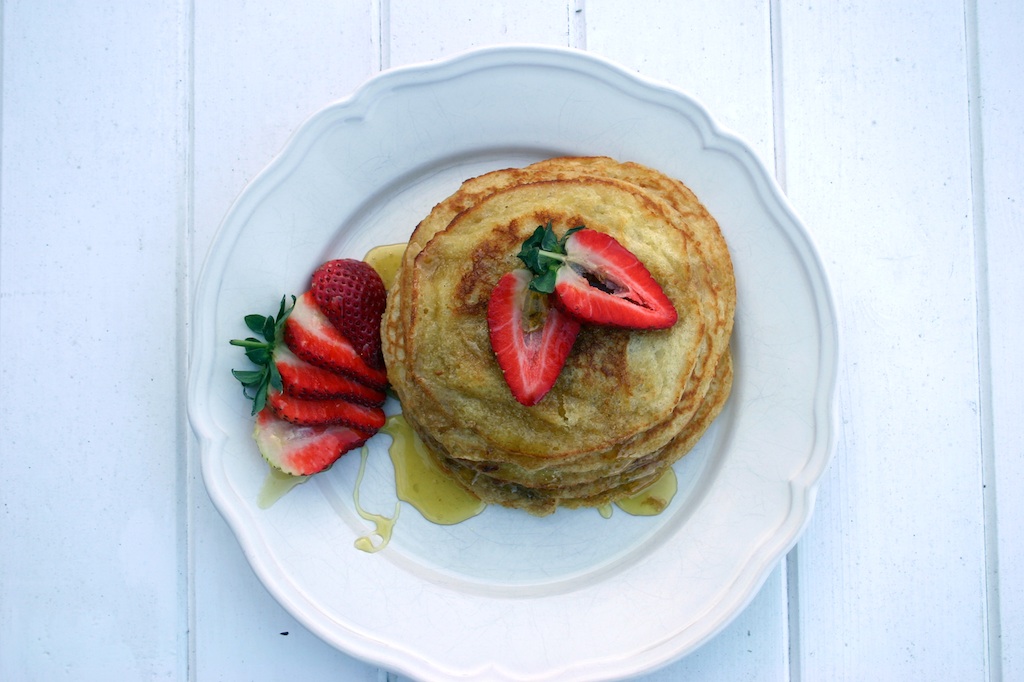 valentines buttermilk pancakes
I am very excited and proud to announce that I have become a food ambassador for

Lincolnshire Co-operative

.  The Co-op is a chain of convenience stores owed by its members… and many of the counties in the UK have their own co-op businesses.  Every penny of the profits from the stores go back into the community.  They are also committed to ethical principles like Fairtrade and local sourcing which made it very easy for me to say yes when they asked me to share recipes and write for their

blog

… all their stores have dedicated shelf space for local produce from beer to eggs which makes them feel more like a local deli and I often source my produce from these shelves…
… for these pancakes i'm using a locally sourced Mount Pleasant Flour as well as a Lincolnshire Honey and Lincolnshire Farm Eggs… it's really worth check out your local store for what's on offer as often as you can… it's the only way we'll change our very odd and distant relationship with what we eat…
5 tablespoons unsalted butter – melted
1 tablespoon caster sugar
3 teaspoons baking powder
in a bowl, beat the eggs with the milk, buttermilk and melted butter – put aside
in another bowl sift the flour, baking powder and sugar
pour the egg mixture into the flour mix and stir very lightly until the ingredients are just combined
take a small but heavy pan (I use a one omelette non-stick pan) and heat gently with a small nob of butter in it.

 

Once this is melted, add 3 tablespoons of the batter – you want them thick but still runny
tilt the pan so the batter covers the base evenly and turn the heat down to medium
cook until a few bubbles become visible on the surface and then gently turn the pancake over and cook for another minute or so.
take the cooked pancake and place it on a baking sheet in a warm oven whilst you prepare the rest of the pancakes
serve with lashings of local honey and some strawberries for a bit of valentines colour.
eat and of course, enjoy!