…I could do with about 48 hours of sleep, it's been a completely bonkers but fabulous week and weekend of work in London but i'm now settled back in-front of a warm fire at the cottage… even though we were busy I still managed to make sure we found enough time to walk through London at night so we could see the wonderful christmas lights and all the gorgeous shop windows, so beautifully decorated… if ever i'm feeling down or blue or if the christmas spirit hasn't quite reached me yet, a quick trip through the doors of Fortnum and Mason, or a walk down Regent's Street is bound to get me tingling all over with that special christmas feeling…
… and talking of christmas spirit…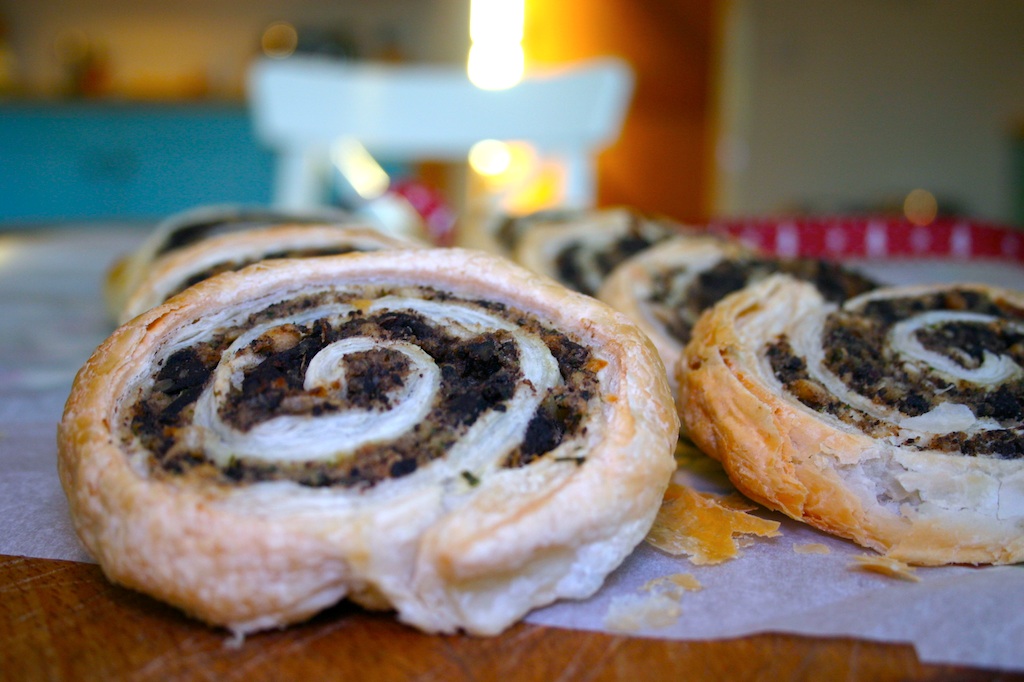 black pudding and stuffing sausage roll spirals
the humble sausage roll… unfashionably stodgy… too large to play with the trendy new canapes, yet still secretly popular in an old-school kind of way… well we love them here at Christmas in Belleau Cottage and I've tried to jazz them up a touch to make them a little more party-friendly… the addition of black pudding is just because I'm a little obsessed with the stuff at the moment and I think it adds an air of sophistication to the mix… this time of year I also add some stuffing as it brings a little extra Christmas something… for a veggie version you could use a meat-free sausage or simply leave out the black pudding.  I usually use the basic paxo stuffing mix but I found some rather swanky looking Jamie Oliver Wild Sage, Red Onion and Chestnut stuffing mix in
Sainsbury's
today, which sounds suitably Christmassy, so i'm going to use that… These sausage rolls are perfect for freezing, either prior to baking or once baked, so when you get a spare moment you can whip these up in seconds, ready for when the party people drop by…
1 roll of ready-rolled puff pastry
200g of black pudding
1 200g packet of stuffing mix – rehydrated
the grated zest of one lemon
these are painfully easy to make but i'm going to tell you how to do it anyway… so pre-heat the oven to 170C and prepare a baking tray with baking parchment
– in a large bowl re-hydrate the stuffing mix according to the packet instructions then set-aside to cool
– once cool, crumble in the black pudding, grate in the lemon zest and bring together with your fingers
– un-roll the ready rolled pastry roll (try saying that when you're drunk) and smooth out the mixture onto the pastry
– starting from the short edge, roll the pastry up tightly… I use the wax paper the pastry come in to help me roll and leave it in this whilst it chills in the fridge for at least half-an-hour. The chilling is essential, you won't be able to cut the roll without a good chilling.
– once completely chilled, cut into disks using a bread knife and lay onto a baking sheet and bake for 20 mins or until the pastry is beginning t turn golden
eat and of course, enjoy!