… i'm proud to say that i've been picked as a Christmas Ambassador for Sainsbury's…  it's a lovely compliment and doubly special for me because they're giving me a bundle of stuff to share with you… as you'll all know, i'm not one for spanking the brand-monkey too obviously but there will be a few lovely christmassy give-aways… i'll be posting some of my regular recipes spiced up with some yummy Sainsbury's Christmas ingredients… and i'll also include a few little nuggets of life from Belleau Cottage at Christmas…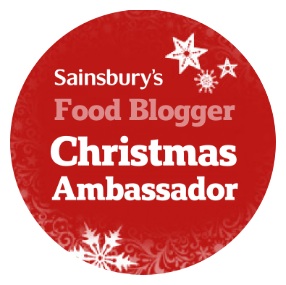 … as regular friends will know, I simply bloody love Christmas and as I said last year and will no doubt say again, this is probably quite bad for a nice jewish boy from north London… and even though the cottage will feel a little empty without our little girl sniffing around the tree, I do love the feeling I get when I know it'll soon be time to prepare all the lovely little things that make christmas special… driving down the road to the christmas tree farm to cut down our own fresh tree… planning all the delicious meals and treats i'll be making over the festive period… meeting up with friends and family I haven't seen since last year, feeling guilty but knowing it doesn't really matter because we all love each other anyway… frequent visits to the Aby Tavern to drink merrily by the roasting fire and I particularly enjoy rummaging in the loft in the yearly and seemingly impossible task of finding the christmas decorations…
… if you're anything like me you'll probably have a collection of decorations that you've had for years… baubles with meaning… fairy lights way too old to be safe to use… an angel and a star because one of you can't agree which you prefer on top of the tree… I also try and update my decs a little every year… I buy a bauble or two that I like the look of but it has to be special and fit in with the theme… our tree is always blue and silver… our mantlepiece is always old fashioned and hand-made… the new kitchen hasn't quite found it's christmas vibe although at my local Sainsbury's I picked up these Scandi-inspired wooden Robins, complete with their own knitwear, that I think may set a theme for this year…
… and so to kick December off with a bang I have a lovely random recipes give-away for you all… I have two £15 Sainsbury's Books tokens that will go to two people who enter  this months challenge (one £15 token per winner)… so that you can buy even more cookbooks to play along with random recipes… I will pick what I think is the most random recipe and the lovely Kate from the Sainsbury's Food Blogger Network will pick her favourite entry… and don't worry my international friends, this give-away is open to all… if you win I will personally purchase the book of your choice from the Sainsbury's website and post it to you… now I can't say fairer than that can I?
… and the theme for this month… My Christmas Gift… well, we've done it before but it was a good one…  i'd like you to look back at last years christmas gifts… I bet we all received at least one cook book for Christmas… and it's from this book i'd like you to randomly select a recipe from…
the rules:

1 – take the book or books you received for Christmas last year
2 – shuffle them, number them, throw them in the air… and choose one book
3 – open it at a random page and make the recipe on that page – do not cheat, you're only cheating yourself!
4 – you may adapt the recipe for health/dietary/product availability purposes only
5 – post the recipe on your blog linking back to me and my blog
6 – include the random recipes badge in the post
7 – email me a link to your post to dom(at)belleaukitchen(dot)co(dot)uk
8 –
 challenge deadline is Dec 28th 
9 – if you tweet your posts please mention @belleaukitchen, and use the hashtag #randomrecipes and I will retweet all those I see
10 – your post can be submitted to other blogging challenges, just make sure this complies with the rules of the other challenge.
11 – as mentioned this give-away is open to al my readers, in the UK and internationally.  If you are chosen as a winner and live outside the UK I will give you the chance to choose a book, to the value of £15, from the Sainsbury's website and will mail you this book myself.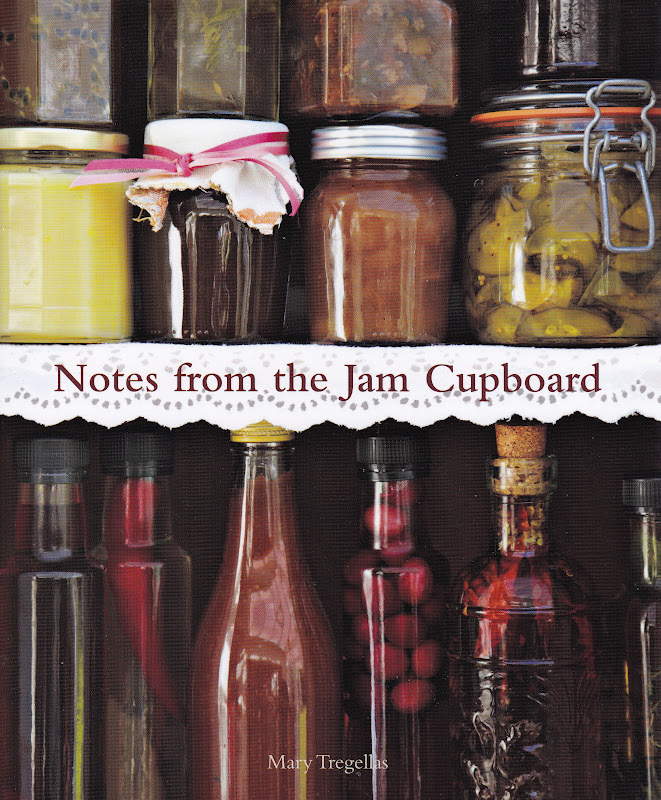 and so onto my pick this month… and can you believe I only got one food book last Christmas?… It's a delightful gift from my neighbour Tracey called Notes from the Jam Cupboard by Mary Tregellas… it's a bloody brilliant book, packed with fabulous ti
ps on jamming and pickling but also has some wonderful recipes of what to do with the stuff once they've been jarred… which I think is so obvious but a brilliant insight into using all the bottled goodness… and you won't believe this but on page 100, the very page that fell open, is a recipe for chicken thighs… Mango Chutney Chicken Thighs to be precise… it's as though it was meant to be…

… now off you pop and pick your random recipes you beautiful people!