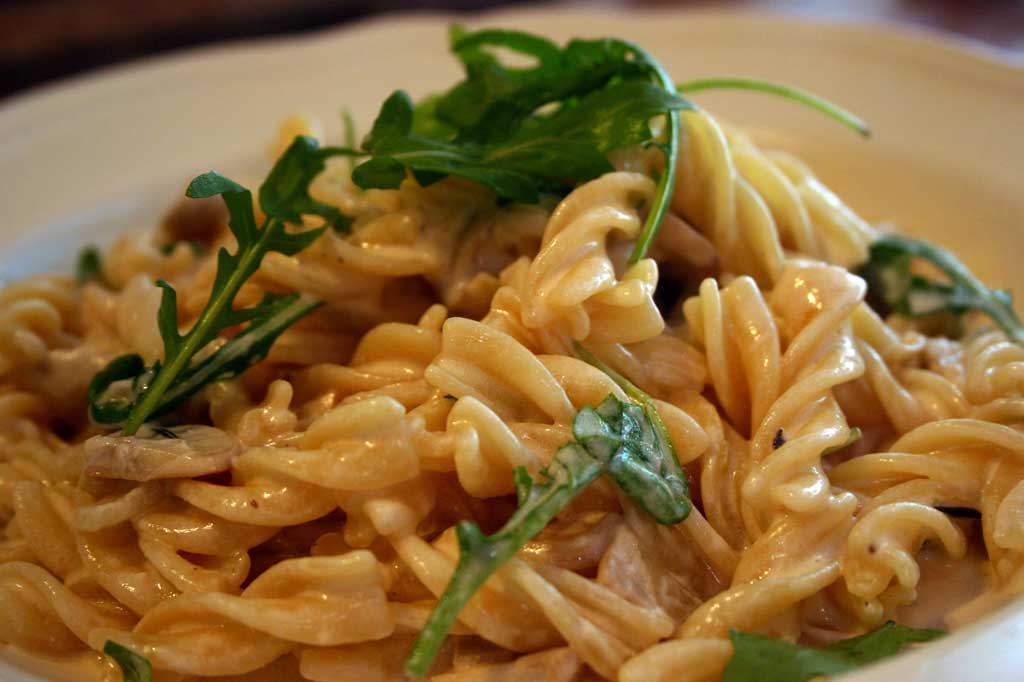 a couple of weeks back I attended a Sainsbury's blogger event… i've never done anything like this before and to be honest I don't think I was quite the target market… the event was to promote their new
'feed your family of 4 for a week for £50'
meal planner… it's a great idea, which promotes not only healthy eating but cuts down on wastage too… anyway, the fact that The Viking and I don't quite make up a family of 4 didn't seem to matter to them and the bonus for attending the event was the gift of a fabulous Sony Bloggy Cam (expect some videos soon…) and a no-strings-attached, delivery of shopping based on a week-long meal plan… and lsst night half a tonne of food stuff arrived… I mean I quite literally have never seen so much food in my kitchen…
… now, they've given me the meal planner for next month as a guide to try out the meals but to be honest, they're just not my thing … however there was a whole bunch of food that needs eating and tonights meal was un-planned, so using some stuff from home and some stuff from the delivery i've created my own meals… here we go…
fusilli pasta with a creamy mushroom sauce
this is one of The Vikings favourite sauces as he loves the creamy richness, something that sometimes lacks in vegetarian cooking especially when it comes to pasta which usually involves tomato based sauce which he's not so keen on.  I have added the extra rocket here to lift the heaviness of the sauce.


2 portions of fusilli pasta (i'm not going to tell you how much pasta to eat!)
about 10 medium mushrooms
1 large onion – finel chopped
2 cloves of garlic – crushed
1 glass of white wine
2 table spoons of cream cheese
1 small pot of single cream (100ml)
1 small bunch of rocket leaves
salt and pepper / fresh herbs
– fill a large pan with salted water and bring to the boil
– meanwhile, saute the onions and garlic, along with some rosemary in a heavy pan, once translucent add the mushrooms and saute gently for 10 minutes until soft and packed with flavour
– add the pasta to the water a boil until you like it (I like a full 8 minutes for dry pasta)
– take the mushroom pan off the heat, pour in the cream and wine then return to a low heat and let the wine bubble for a further 5 minutes, then off the heat again and add the cream cheese.
– drain the pasta, pour on the mushroom sauce, stir in a bunch of rocket and serve.
eat and of course, enjoy!