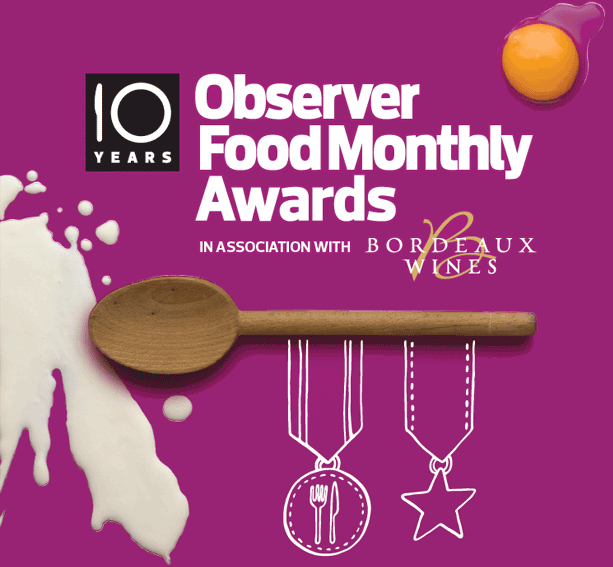 … so now that i'm an international radio star and in my on-going efforts towards world domination I thought I'd better enter my blog into the Observer Food Monthly Awards for this year…
… as many of you know, the Observer is the Sunday edition of The Guardian Newspaper, one of the UK's most established and longest running, left-leaning newspapers and also one of my favourites because it has such a brilliant art and culture section… it is also probably the best newspaper when it comes to food, with it's excellent monthly
OFM Magazine
and brilliantly informative
Word of Mouth
food blog… The OFM Magazine have been running the OFM Awards for 10 years now and it is, I think, one of the most highly regarded food awards in the UK.  The 'best blog' category is new.
… so i'd love you to vote for me, should you feel so inclined… simply click
here
to vote… you don't even have to fill in all the categories, you can just go straight to 'best blog' and fill that in…
… it's for UK only (unless you fancy making up a UK address or using the address of someone you know here?)
… and obviously when I win I will thank you all in my acceptance speech!
I thank you x