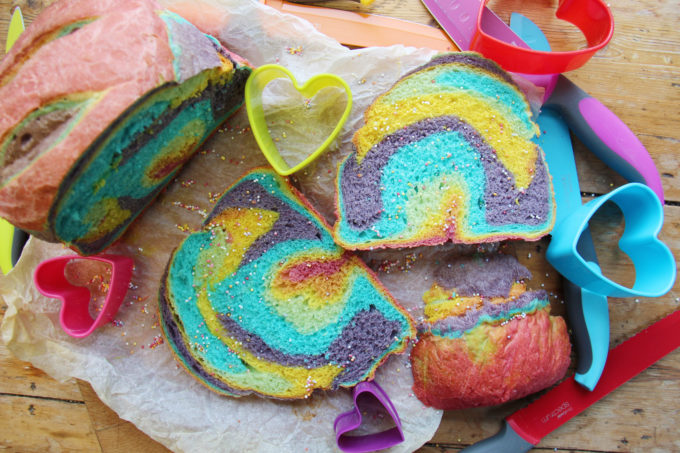 … i'm fortunate enough to have grown up in a very loving and understanding family and when I came out back in the late 1980's I was surrounded by love and support from pretty much everyone.  It was an epic personal journey about truth but it was also a journey of discovery, not just about myself but about gay history and gay pride.  I won't say it was exactly easy for me but I know it could have been a lot worse.  Had I been born a decade or two earlier, or in a different part of the world it's entirely possible I wouldn't even be alive or free to celebrate my sexuality.  Of course reaching my newly liberated sexual maturity in the middle of the 80's AIDS epidemic was scary shit and I guess I was young and closeted enough for it not to have effected me or anyone I knew at the time but the stark warnings from the government were there and they didn't make it easy for a young gay man to step gently into the big bad world.  When I meet the younger generation today and hear their brilliant coming out stories and discuss how fluid sexuality has become it makes me wonder what all the fuss was about… but again, I surround myself with like-minded, fortunate people and we are all too well aware how hard it could be if we'd been porn in a different post code or socio-economic group.  Even in the most liberal of places there is still phobia and bigotry.  For me Pride is about the fight for equality.  All i've ever wanted was to be treated with the same dignity and human rights as the next man… things are getting better but the fight is very much real.  Pride should also be about remembrance of those who fought for our rights and those who supported and loved us. The best thing that ever happened to me when I came out was that my mum and dad both told me they loved me and the support of a loving family and friends, that deep seated knowledge that the love is guaranteed whatever happens, is enough for the pride to blossom in my heart.


rainbow bread
unicorn toast… mermaid bread… rainbow bagels… the millennials seem to have this affinity for fictional beasts and the trend on social media for anything multicoloured with sprinkles and glitter is positively on fire and doesn't seem to be cooling down any time soon… but to be fair this bread looks awesome!  The colours are so alive and vibrant and I couldn't think of a better way to celebrate Pride Month than baking some rainbow bread.  The whole process was very easy.  I used my basic white bread recipe and a shit tonne of food colouring.  The bread tastes very lovely.  I didn't add any sugar or flavourings to the loaf but I could have used some vanilla bean paste which would have been lovely… I guess I could always smother it with cream cheese and multi-coloured sprinkles… you know, just in case I want it to be a little more gay…
500g strong white flour
1 heaped teaspoon fast-action dried yeast
1 heaped teaspoon salt
1 tablespoon olive oil
300ml luke warm water
red, yellow, blue and green gel food colours
Place all the ingredients into a bowl and bring together with a rubber spatula until you have a shaggy, sticky dough.  Turn this out onto a well floured surface and knead until it become soft and bouncy – this should take 10 minutes.  You can do all this stage in a stand mixer with a dough hook which is what I did.
Place the dough into a large oiled bowl and cover tightly with cling film and set aside for the first rise which should take about an our or until it's doubled in size. Oil 6 small bowls and set aside.
Once the dough has doubled, take it out of the bowl and place on an oiled surface.  Cut into 6 equal portions and place each portion into an oiled bowl.
Now comes the time to add the colour.  I did this using my smeg stand mixer with a regular paddle attachment.  It could be done by hand but will be really messy and you won't get such a well blended colour.  So start with the red colour.  You want to add at least half a teaspoon of gel colour to the dough and then mix it for 3 to 4 minutes until it's fully blended into the dough, then remove from the mixer bowl into it's oiled bowl and cover with cling film.  Then move onto orange which is a mix of red and yellow (it's possible there will be a little red left in the mixer bowl which is fine.  Continue on through yellow, green, blue and purple which is a mix of red and blue.  You should now have 6 bowls, all wrapped in cling film which you need to allow to rise for at least 30 minutes
pre-heat your oven to 220C and prep your loaf tin – I used a 15cm Le Creuset casserole dish which I line with parchment – I love this as a baking vessel for bread as it gets very hot and retains its shape.
Oil your work surface and then place the red dough down onto it first, patting it out slightly, then add the orange dough, then the yellow dough, then green, then blue, then purple… then punch the dough down into a rough round shape.  Don't go too crazy as you don't want the dough to blend at this stage, you just want a large, fairly round shape of about 20cm in diameter.  Then, starting at one and begin to tightly roll the dough up into a sausage. Tuck the ends under and place the whole ball into the prepared tin – set aside for at least half an hour for the final rise.
before placing in the oven, slash three cuts across the top of the loaf – then bake for 30 mins.  It will be ready when you hear a hollow tapping sound when the base is rapped with your knuckles – set aside to cool completely before slicing.
eat and of course, enjoy!
SaveSave