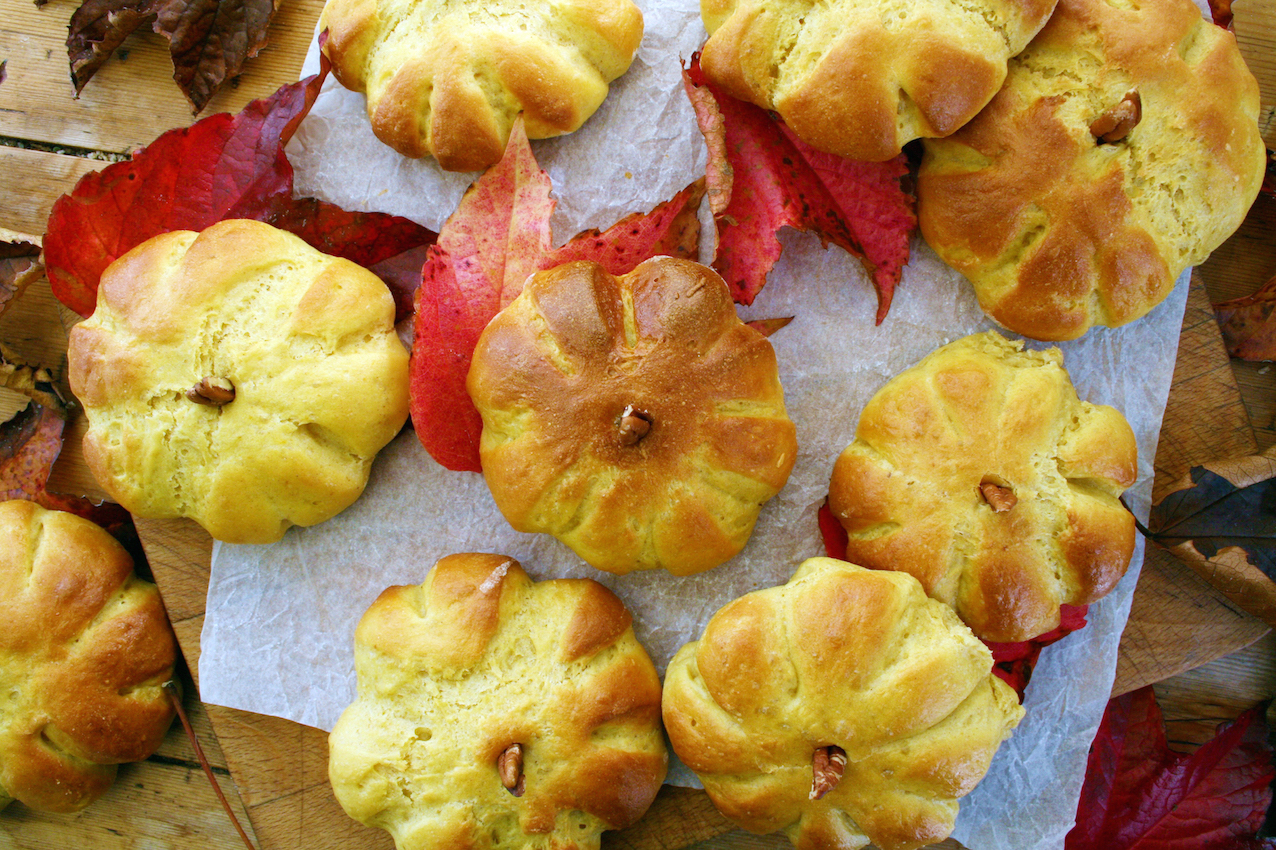 … so this week i've been mainly sick with a proper cold.  It's lasted all week but I think it's been lurking in the background for a while.  I'm hoping that this is my big flu of the season and that I won't suffer again, which would be nice but who can say these days?  I seem to spend a ridiculous amount of time on the tube which i'm convinced is just a giant cylindrical carrier for germ incubation.  What we all really need is a decent drop in temperature so that all the bugs are knocked out but that too seems less and less likely to happen now that our winters are so mild.  I'm also in particularly annoying amounts of pain because i've had to fly up and back to Edinburgh for the day which of course means a lot of air-pressure changes and anyone who's ever had blocked sinuses will know that this is not pleasant… so yes, this man has the flu and i'm being a proper grump about it.  In other news, I have the pleasure to have been asked to judge one of the categories in the Lincolnshire Life, 2016 Taste of Excellence Awards.  It's for Chef of the Year.  Four chefs from four top Lincolnshire restaurants and each will prepare a 3 course meal for us to judge, very much in the style of the Great British Menu.  The judges have the terrible task of having to eat all the food and then decide which meal was the best.  It's all done 'blind' so we don't know who the chefs are which makes it all the more exciting!  I've got to say that not only am I really looking forward to the food – I mean i'd have to be dead inside not to enjoy myself… but I also feel that it's a wonderful privilege to have been asked whilst also laying quite a big responsibility at my door.  For the winner it means recognition of a year of incredible cooking in what can often be an incredibly stressful environment.  These chefs have a passion for their craft and their food celebrates the best that they and the county has to offer.  I am very excited!  The awards night itself will take place on the 3rd November at the wonderful Oaklands Hall Hotel in Laceby and I shall report back on the whole evening later in November.
pumpkin and cinnamon mini pumpkin buns
things have been so bonkers round here lately that I hadn't even had time to think about my favourite ever festival of Halloween!  I'm not even sure i'm going to have the time to celebrate this year but I have a cluster of previous recipes to look back on plus there's just so much out there on the internet… of course I simply don't have times to make everything i'd like to make but these
cute little pumpkin breads
really caught my eye, so i've adapted them a little and am sharing them here with you.  They're so easy to make and perfect to snack on during those chilly autumn evenings… i've made them sweet and gloriously scented with cinnamon but they could easily work without the sugar as savoury breads to dip into a warm
roasted pumpkin soup
.

for the breads
7g packet (1 heaped teaspoon) instant fast action yeast
1/2 pint or 245ml milk – heated and then cooled
50g granulated sugar
3 tablespoons unsalted butter, melted
115g 
pumpkin puree
1 large egg
1 teaspoon salt
3 teaspoons cinnamon
500g plain flour
pecan halves for the stalks
1 large free-range egg for the glaze
in the bowl of an electric mixer fitted with the dough hook attachment, stir the yeast, milk, sugar, butter, pumpkin, one egg, and salt until well combined. Gradually add the flour and knead on medium-low speed until the dough pulls away from the sides of the bowl – roughly 5 mins then turn off the mixer and let the dough rest for 3 to 5 minutes.
continue to knead the dough on medium-low speed for another 5 minutes, or until the dough is soft and smooth. If it seems too sticky, add more flour, 1 tablespoon at a time.
transfer the dough to a large greased bowl. Cover the bowl with cling film and let the dough rise until doubled in size, about 45 minutes to 1 hour.
punch the dough down and turn it out onto a lightly floured work surface. Divide the dough into 15 equal pieces and shape into balls. Use the palm of your hand to flatten each ball slightly.
using a sharp knife, cut 8 slices around each ball, (think of each cut as North, South, East and West etc – being careful not to slice all the way into the centre, to make the pumpkin shape.) Cover and let rise until doubled in size, about 45 minutes to 1 hour.
preheat the oven to 190C.
use your finger or the tip of a wooden spoon to poke an indentation in the center of each roll to create a space for the "stem." In a small bowl beat the remaining egg with 2 teaspoons of water and brush all over the rolls. Bake the rolls for 15 to 20 minutes, or until golden brown then remove from the oven and set aside to cool.  Place a sliced pecan piece into the indentation of each roll.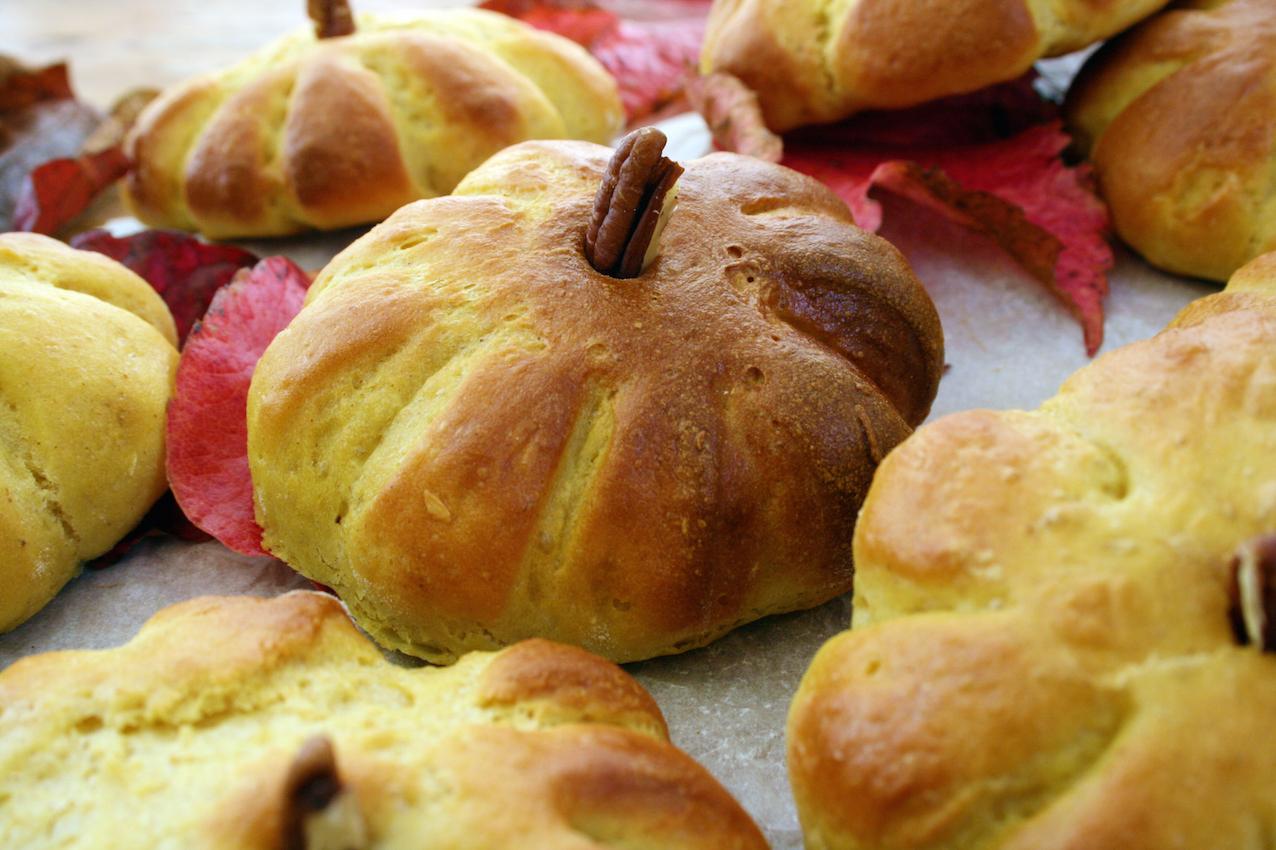 … a note after baking… they're actually not as sweet as you'd expect… I reckon they'd taste divine, warm out of the oven or freshly toasted with marmalade or jam…
eat and of course, enjoy!