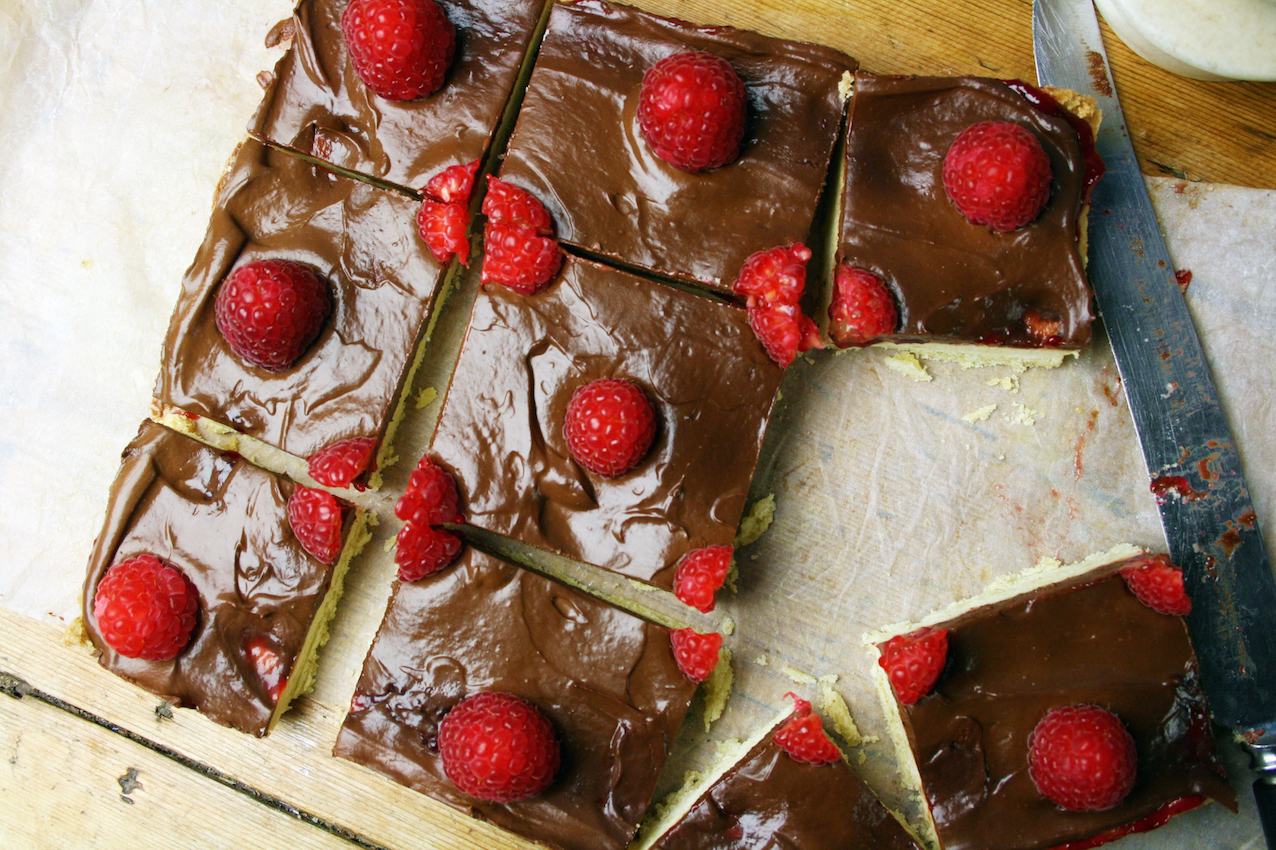 … i'm a big fan of organic.  I think the maths are really easy.  If great tasting food, high animal welfare standards and an improvement in environmental conditions are things you're concerned about then there's no argument.  I'm not suggesting a change overnight and i'm not saying that I live an exclusive organic life, because I really don't but over the years, as organic farming has grown in popularity and prices have come down, i've made more and more organic choices particularly when it comes to livestock welfare and would almost always go without milk unless I know it's been organically produced…
… there was once a time when organic food production was seen as a bit of a joke but we now know the facts that organic crops are exposed to fewer pesticides, organic livestock (chicken, beef, lamb, pork etc.) are truly free range, meaning they have more space to roam and enjoy high welfare standards. Organic dairy cows are free range and pasture fed which really comes through in the taste plus, organic farming is great for farmers and more environmentally friendly… and if these aren't reason enough, recent research has also shown that organic crops are up to 60% higher in a number of key antioxidants[1] and that both organic milk and meat contain around 50% more beneficial omega-3 fatty acids[2]
         [youtube https://www.youtube.com/watch?v=Z91d5O2bu4U]
the good people at Organic Food UK have created the brilliant #OrganicUnboxed campaign and i've been lucky enough to have been sent one of their mystery boxes to cook from… i've even made my own unboxing film to show you the box and it's wonderful contents… i've actually already made 5 incredible dishes with some of the contents, which I will share with you throughout September and I still have quite a long way to go to get through it all, so I'll hope you join me exploring this wonderfully tasty and easy world of organic food!
raspberry and chocolate yoghurt ganache shortbread
shortbread is just so easy to make and so basic that I often forget to make it and it slips just how phenomenally tasty it is… there's not much not to lie, butter, sugar and flour but when it's this simple i always think it's important that those three ingredients be the best they can be and of course the organic produce i'm using is spectacularly good. The Seed and Bean Fennel chocolate is a new find for me and I almost feel as though it's been made specifically with me and my love of fennel in mind… the fennel is very subtle but glorious none the less.  I've used the Yeo Valley plan yoghurt to make the chocolate ganache which adds a thrilling sourness to the chocolate and offsets the ridiculously sweet shortbread and jam perfectly and of course the stunning Hargrove Fruit raspberries are like little jewels of sweet and sharp sitting on top… a very fancy shortbread but perfectly fitting to this wonderfully mysterious Organic Unboxed experience…
125g Yeo Valley organic butter
55g organic caster sugar
180g Dove's Farm organic plain flour
4 tablespoons Daylesford organic raspberry jam
1 bar (85g) Seed and Bean Fennel organic dark chocolate
4 tablespoons Yeo Valley plain organic yoghurt
pre-heat the oven to 190C and grease and line a 20cm square cake tin
in a large bowl, beat the butter and the sugar together until smooth then gently stir in the flour until you get a smooth paste
tip the paste into your prepared tin and push down and smooth out and then chill in the fridge for 20 minutes.
bake in the oven for 15-20 minutes, or until pale golden-brown. Set aside to cool on a wire rack but before it's completely cool, spoon the raspberry jam on top and spread it our evenly
whilst it's cooling, gently heat the yoghurt and chocolate in a pan, as it begins to heat up, take it off the heat and let the chocolate melt into the warm yoghurt, stirring occasionally until you have a thick dark ganache
pour the ganache over the raspberry jam on the shortbread and carefully spread it out, then place your raspberries on top – chill in the fridge for at least an hour before cutting into squares and serving
eat and of course, enjoy!