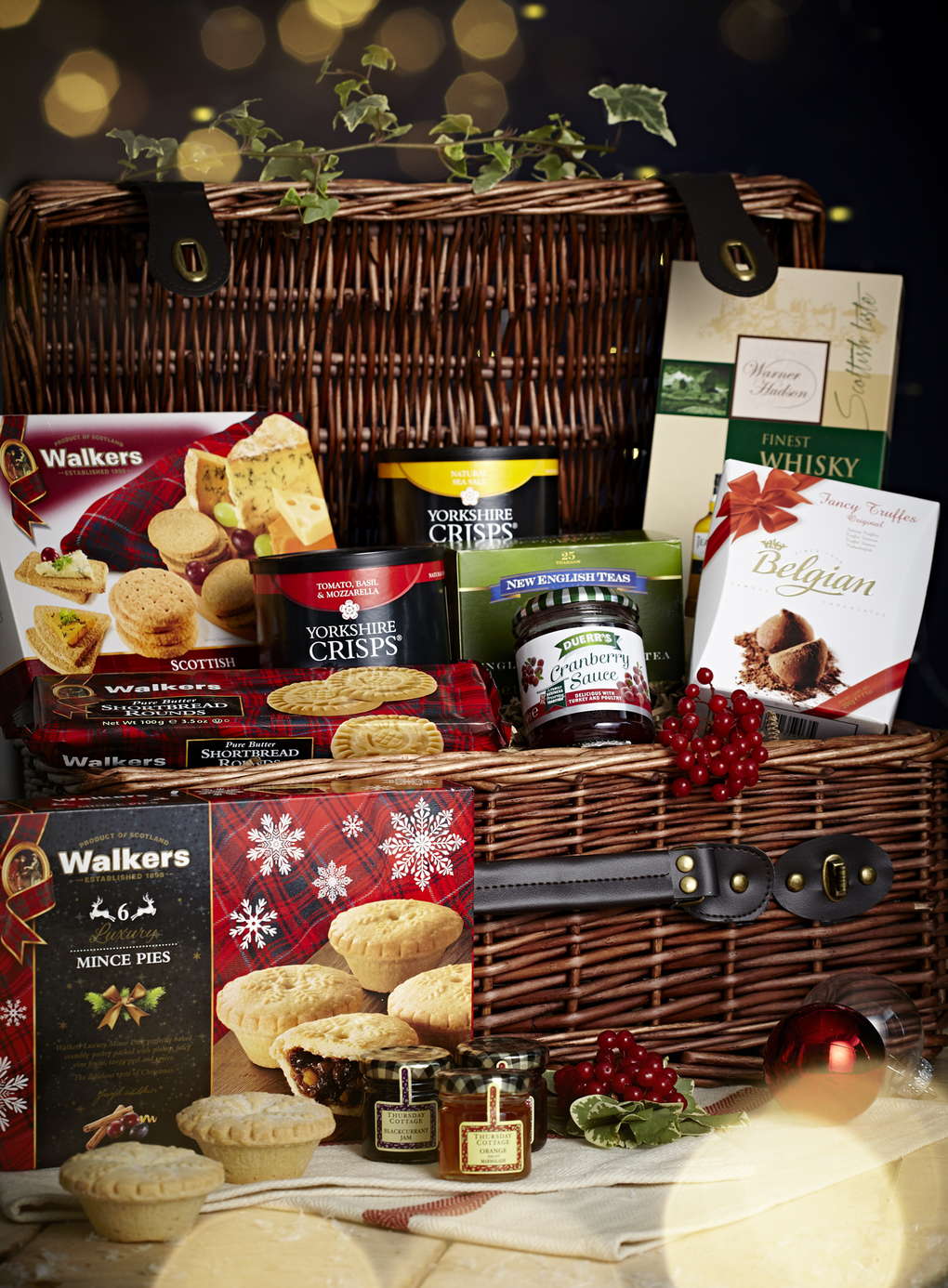 the family festive hamper from BHS
… there are certain traditions that make Christmas, Christmas… the date you decorate your home, the Doctor Who christmas special, going home to be with the family, going on holiday to get away from the family, watching White Christmas for the 14th time, listening to Andy Williams' – It's The Most Wonderful Time of the Year whilst you un-wrap the presents… they're all what makes it so special.  We have our little quirks at this time of the year that would probably raise a few eye-brows from the taste-police but I think that it's all acceptable at this time of the year… don't you think?
… and then of course there's the food… the turkey with all the trimmings, the glazed ham on boxing day, cheese and crackers, mince pies and let's not forget the left-overs.  Quite frankly I can't wait… but there's one Christmas tradition that, I think above all captures the spirit of Christmas and that is the hamper.  Originally created as a way for the charitable to round-up collections of non-perishable goods and give them to those in need.  Very often large companies would give them as gifts to long-standing employees as a kind of bonus at the end of the year… The Viking has very fond memories of Christmases when he was young and getting over-excited by the though of mum and dad both bringing home hampers from work… what treats would lie within… the thought of food that they would never eat except at Christmas.  A huge treat for everyone… They have now become a way to gift selections of treats and make a great universal treat for families and groups of friends.  I love giving hampers, particularly those that I can create for my friends and fill with the things I know they'll like…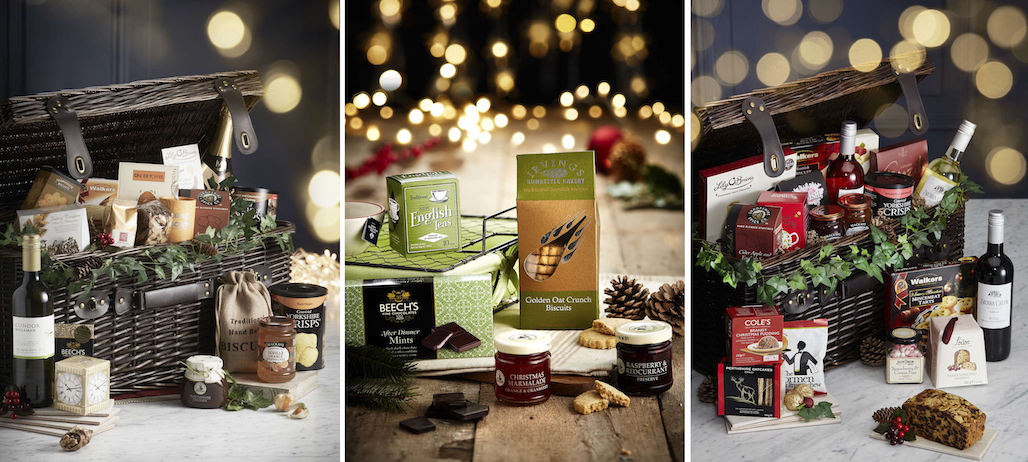 a selection of other hampers from BHS
This Christmas, BHS have produced a wonderfully diverse range of hampers to suit many tastes and pockets with hampers such as the Beer Lovers Box at £22 all the way up to the Opulence Hamper at £300 to everything you can imagine in-between.  The hamper that i'm giving away today is a classic Family Festive Hamper filled with all the wonderful traditional goodies that you'd expect to find in a food gift this time of year…
the hamper i'm giving away is worth £80 and includes:
– Walkers 6 Mince Pies
– Walkers Scottish Biscuits For Cheese 250g
– Walkers Shortbread Rounds 100g
– New English Teas 25 pack
– Edinburgh Tea and Coffee Company Xmas Coffee 56g
– Warner Hudson Whisky Chocolates 150g
– Duerrs Cranberry Sauce 200g
– Belgian Original Truffles 200g
– Yorkshire Crisps Tomato and Mozzarella 50g
– Yorkshire Crisps Natural Sea Salt 50g
– Thursday Cottage Raspberry Jam 42g
– Thursday Cottage Orange Marmalade 42g
– Thursday Cottage Blackcurrant Jam 42g
This hamper is really great and I would say that there isn't anything in here that won't get used – you know how it can be with these things, there's always that dodgy jar of pickle that gets put to the back of the cupboard. We're big cheese and crackers fans over the Christmas period so the Walkers biscuits for cheese are very welcome and a good selection too.  I also adore Walker's shortbread, it's a classic and very welcome and their mince pies are just as good, so these were an absolute treat – it's always nice as a food blogger to know that something shop bought tastes nicely homemade. The Yorkshire crisps will go down very well for the party we have organised next week and one can never do without too much jam or marmalade so all in all I think this is a genuinely well-rounded hamper of goodies!
I think you'll agree this would make the ideal gift for the family this Christmas… but get in there fast, this giveaway is only up until Friday in order them to be able to deliver it to you in time for the big day… and i'm afraid it's for UK residents only, although anyone can feel free to enter, we can always send it to someone in the UK that you nominate… all you have to do is fill in the little rafflecopter widget below… and good luck!
a Rafflecopter giveawayhttps://widget-prime.rafflecopter.com/launch.js