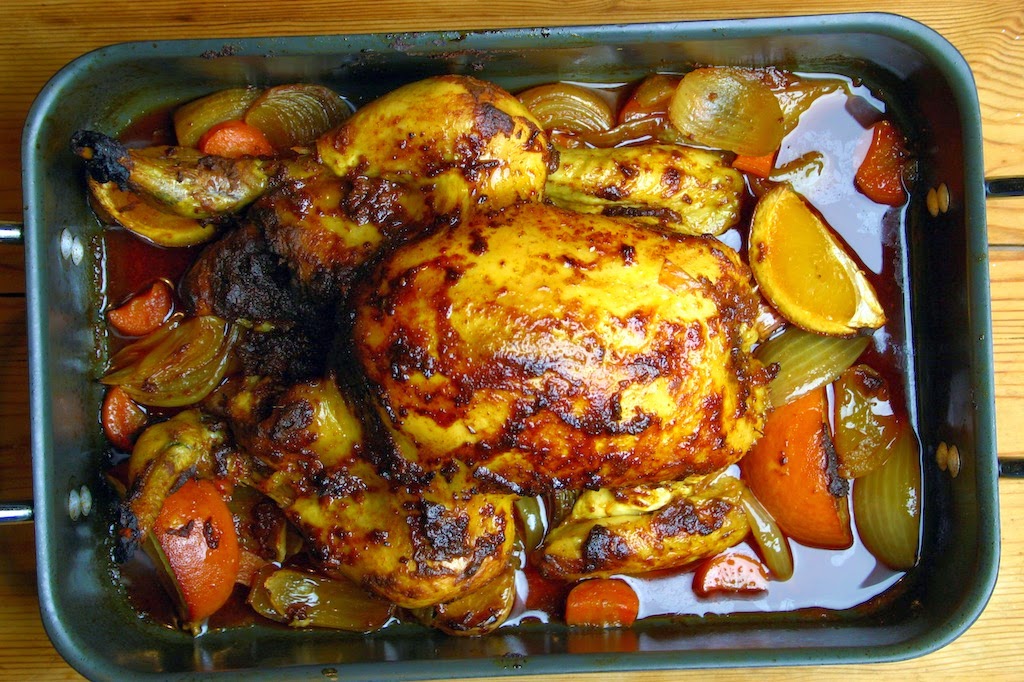 …there's a little bench outside Belleau cottage where, should the weather allow, The Viking and I like to sit in the mornings and watch the world go by.  Not that there's a lot of world that goes by down our way but any walker passing or tractor trundling is akin to a traffic jam out in Belleau.  The little bench carries quite a bit of pathos for us because what is now two used to be three as our sweet labrador Holly sat between us looking out over the meadow to the stream, barking at cows in the distance but on a glorious early Spring day when the ground is cold but the sun is warm we have our memories and we smile.
The Viking has dreamt of reconfiguring the driveway for quite a few years, he feels that the cars dominate the view directly from the house and is convinced that if we move the driveway over just a few yards we'll be able to set the cars back a little, freeing up the view and so after much procrastinating, yesterday the diggers turned up and our new view began to take shape…
cajun roast chicken
a few weeks back I was invited to take part in a global secret ingredient swap hosted by Manu from Cooking Manu… the rules are pretty simple – participants are paired off and have to send a secret ingredient to each other with which they have to cook something… it's a fun and exciting little challenge and I was more than pleased being paired with Kirsten from My Kitchen in the Rockies who sent me a mini-package complete with some fabulous Fiesta Brand chillies, a packet of ground chipotle spices and a second packet of ground cajun spices which i've used here to make a very basic paste and turn a classic Sunday roast into something a little different… I hope Kirsten and Manu approve and I can't wait to see what Kirsten makes of the secret ingredient I've sent to her!
1 large free-range chicken
2 tablespoons cajun spice blend
2 tablespoons olive oil
2 tablespoons tomato ketchup
1 carrot – roughly chopped
1 onion – peeled and roughly chopped
1 orange – roughly chopped
5 cloves garlic
place the spices, olive oil and ketchup into a bowl and mix together into a paste
place the chopped veg and fruit into a roasting tin, lay the chicken on top and rub the chicken all over with the paste
cover with foil and either slow roast on 100C for  4 hours followed by 30 mins on 180C having removed the foil… or roast on 160C for an hour and then remove the foil and turn up to 180C for another hour or until fully cooked and the juices run clear – turn the chicken over halfway through the cooking time for a moister cook but remember to turn it back around for the last 10 minutes to crisp up the skin
eat and of course, enjoy!