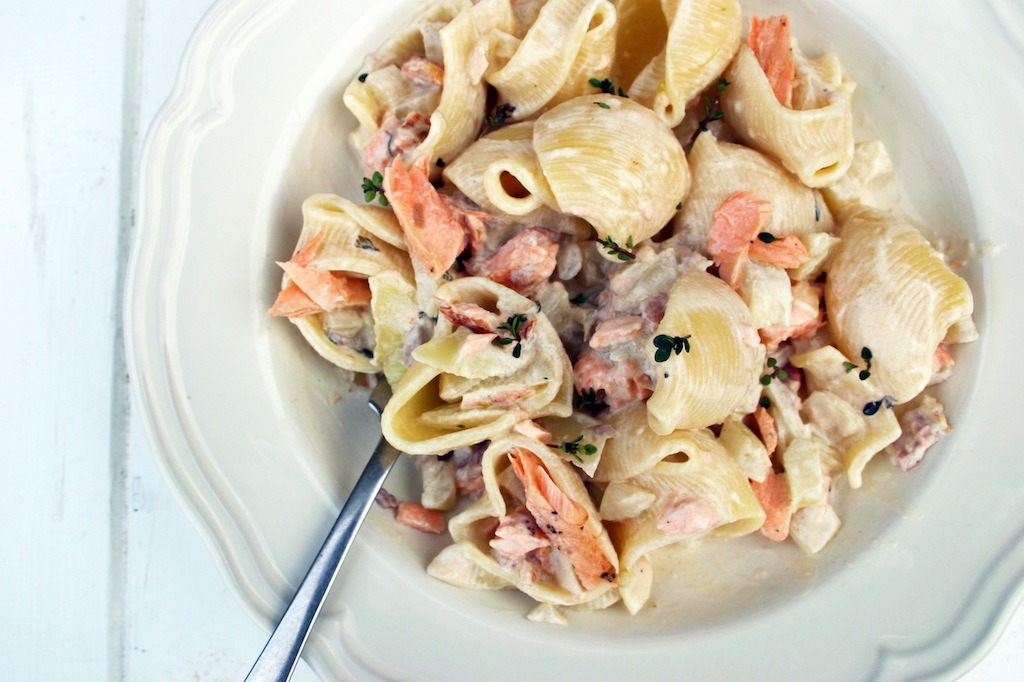 … there are some food products that, whilst perfectly tasty, are really happy to sit at the back of a dark cupboard only to be seen when being used… these everyday items that sit in boxes, packets or tins show no promise in the design stakes… let's face it, if there was an America's Next Top Model for food items, a tin of chopped tomatoes would never have made it through to the model's house and at the very most would have been eliminated in the first rounds… but then there are of course some exceptions, products that by design or cultural heritage have become pleasing to the eye and worthy of display on an open shelf… the humble Cambell's Soup can, popularised by Warhol… or the classic Oxo Cube with it's vintage styling… and of course food brands are more than aware of this.  As consumers we will pick food items not only based on cost and taste but desirability through design plays a key factor in our choices… this vintage styling of so many products recently has simply been the food companies jumping on to a national zeitgeist and we all seem to love it even though sometimes it can be style over substance…
… garofalo pasta is one of those beautiful products that i'd happily display on my shelf and it's funny because with it's almost totally clear packaging it's the pasta itself that's doing most of the showing off… in fact most pastas are a work of art, designed to hold the maximum amount of sauce, for the shape they form in the mouth or created specifically to be stuffed with some incredible morsel… the Italian's of course have a natural efinity for design, even Giorgetto Giugiaro of Lamborghini designed his own pasta shape, the marille and these wonderful packets, stuffed with some unusual shapes, show some classic hallmarks of Italian design…
salmon, bacon and fennel lumaconi
the lumaconi are a large snail-shell shaped pasta that are designed to be stuffed and they hold a sauce with large pieces in it very well… this is a bit of a left-over dish and it's by far the easiest pasta sauce i've ever made and it's just what I had in the fridge which sometimes I think makes for the best meals… it was sort-of planned as I'd pan-fried 2 salmon fillets the night before knowing i'd eat one the following day but it's always the accidental pairings of 'stuff in the fridge' that is so pleasing….
1 salmon fillet – pan fried in butter
2 slices of smoky bacon – finely chopped
half a medium fennel – finely chopped
1 garlic glove – crushed
a large teaspoon full of fresh thyme
a glug or two of white wine
2 or 3 tablespoons of greek yoghurt
a generous portion of lumaconi pasta
in a large pan heat gently the bacon until it begins to melt then throw in a little olive oil and the fennel and garlic and saute until it begins to soften, add the thyme and a little seasoning and place the lid on the pan for 5 mins to let them sweat
remove the lid, turn up the heat and throw in as much wine as you fancy and let it bubble away until almost gone then turn the heat back down and add the yoghurt and stir in.  Flake the fish into the sauce, place the lid back on, remove from the heat and leave whilst you boil the pasta
the lumaconi takes 14 mins in boiling water after which you need scoop out half a cup of pasta water and then drain thoroughly
throw the pasta water into the sauce and stir and then throw the pasta into the sauce and stir again
serve with a little fresh thyme sprinkled on top and maybe a little grated cheese
eat and of course, enjoy!