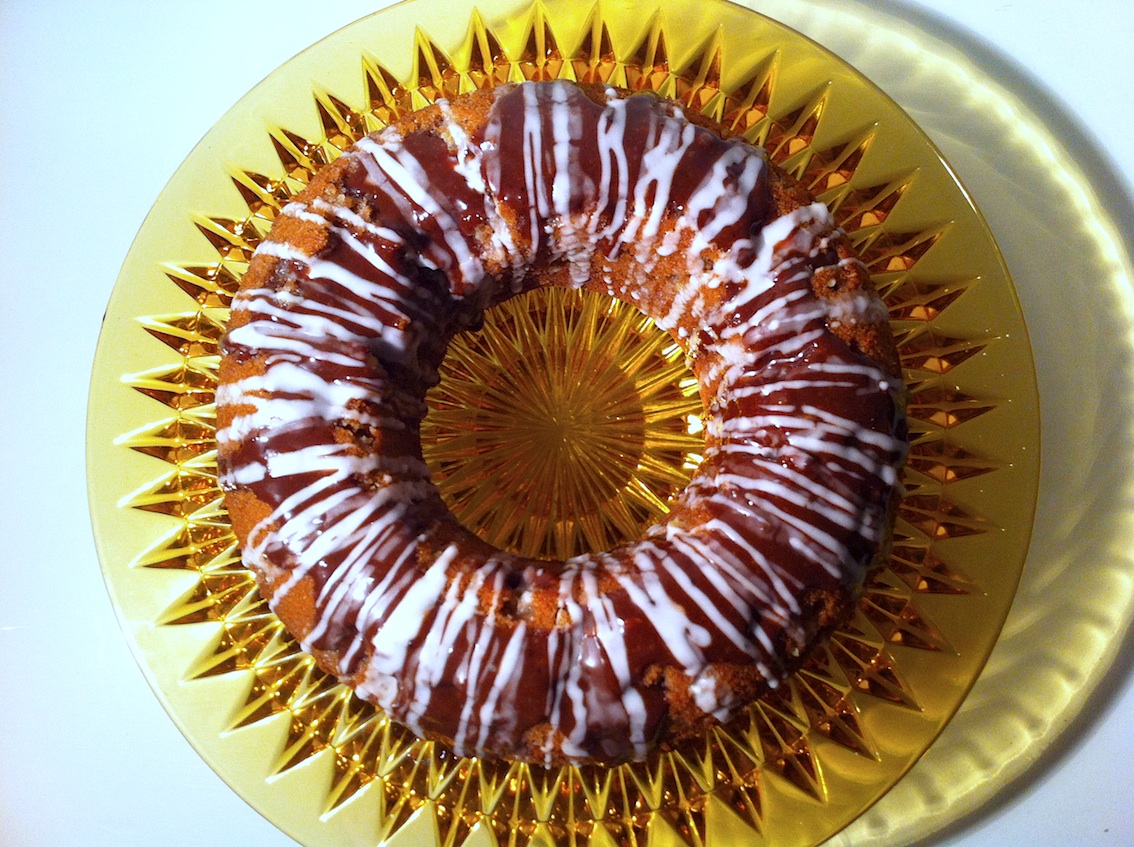 … with the celebrations finally over and with all the hooha surrounding the secret organising of mum's wedding, it seems that we may have made neglected poor Eric's actual 75th birthday… it wasn't until we were finally back at the house that we realised we'd not even sung happy birthday and, god forbid, we didn't even get the old man a cake…
… i'm staying down in London this week with mum and so I thought i'd borrow her kitchen today and bake Eric the birthday cake he deserves… my inspiration for the cake came from all his favourite things – marzipan, chocolate and whisky and in fact I've used his all time favourite chocolate bar as the main ingredient in the cake which is a very simple dark chocolate covered bar of marzipan from marks and spencer… it's probably been 25 years since I've baked anything in this kitchen but it felt like i'd never left and as mum popped out for a couple of hours I stole myself downstairs, threw open the cupboard doors and made a right old mess, knowing full well i'd be in deep trouble if the kitchen wasn't exactly the way she'd left it on her return… it reminded me of when I used to skive off sick from school and when mum left to go to work i'd spend hours in the kitchen making the most ridiculous mess and some pretty dreadful concoctions…
chocolate marzipan and whisky cake
I think I made up for it today though… I found a beaten up old bundt tin in mums baking cupboard, I don't ever remember her making a bundt cake, I think she used to use it for making jellies with fruit in… but it found it's purpose today… the cake is incredibly moist and very very sweet, so if you're not one for such a sweet tooth you could reduce the sugar… or just add more sugar to it like I did and eat it with some teeth jaringly tart raspberries… that should do the trick!… I know I've been making a lot of bundt's recently but it's National Bundt Day in the USA today so let's raise a doughnut shaped glass to the bundt…
adapted from an almond cake recipe found in Nigella's Domestic Goddess 
250g butter – very soft
250g marzipan – very soft (I used 6 bars of chocolate covered marzipan)
150g caster sugar (I would use half this next time)
6 eggs
150g self-raising flour
– pre-heat the oven to 170C and grease well a bundt tin
– gently melt the marzipan in the microwave until just soft, add the butter and sugar and beat till light and fluffy
– add the eggs one at a time and beat in, after adding 3 eggs, stir in half the flour, then continue with the eggs one at a time and then finally the rest of the flour… you may still have one or two lumps of marzipan in the mix – don't worry, this is fine.
– pour into the tin and bake for 50 minutes but check after 40 to see if it's ready.
– my icing was simply another bar of the chocolate covered marzipan melted and drizzled on but I also mixed up some icing sugar with a wee dram of whisky which added a little hit of heat to the final taste…
…happy to report that 'dad' loved the cake as did mum's coven of bridge-playing ladies who have seemed to have nearly devoured the monster…
this months
tea time treats
challenge celebrates it's first birthday and in honour of that celebration I am submitting this cake… quite fitting I think… tea time treats is hosted by the gorgeous Karen from
Lavender and Lovage
and delightful Kate from
What Kate Baked
…
eat and of course, enjoy!