… as you know, dear reader, in my other life as an event producer, we are sometimes fortunate enough to produce launches for some wonderful clients…
…. and oh the crazy yet glamorous world in which we work… one moment we're in hard-hats and jump-suits, perched high on the side of a building ready to unfurl a banner for the Olympics… the next we're suited and booted at the newly refurbished Savoy Hotel… surrounded by swathes of fabric and plush upholstery to launch the new Private Edition range for Glenmorangie… this new creation is called Finealta and is the brainchild of the incredible 'nose' of Glenmorangie, Dr. Bill Lumsden… it's an honour to be in this mans presence… a whisky creator extraordinaire…
…. Dr. Bill was inspired to create Finealta after discovering an old cocktail recipe from the infamous American Bar at The Savoy that dated back to the 1900s… the Belle Epoque… and it was the Art Nouveau period that inspired our production for the event.
… The Savoy was at it's very finest, newly refurbished, elegant best… and we worked closely with the head chef James Pare to create an 8 course canape menu, served course by course to the guests… each canape found it's inspiration not only from the tasting notes for Finealta but also from the Savoy archivists descriptions of the way food was served in The Savoy in the 1900s.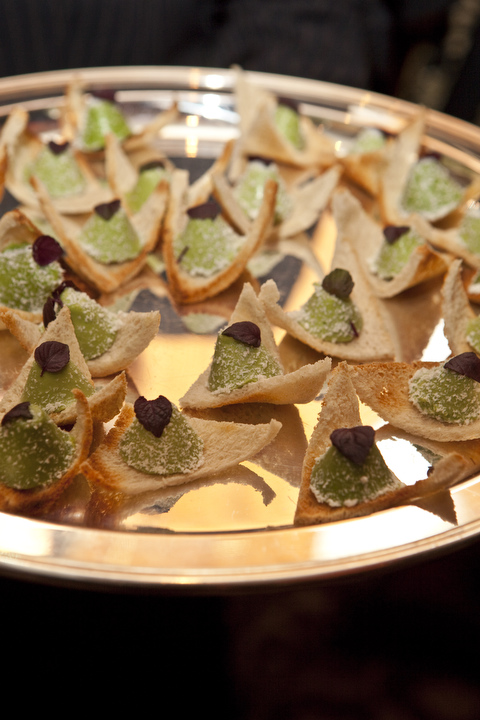 green asparagus flan with melba toast and powdered goats cheese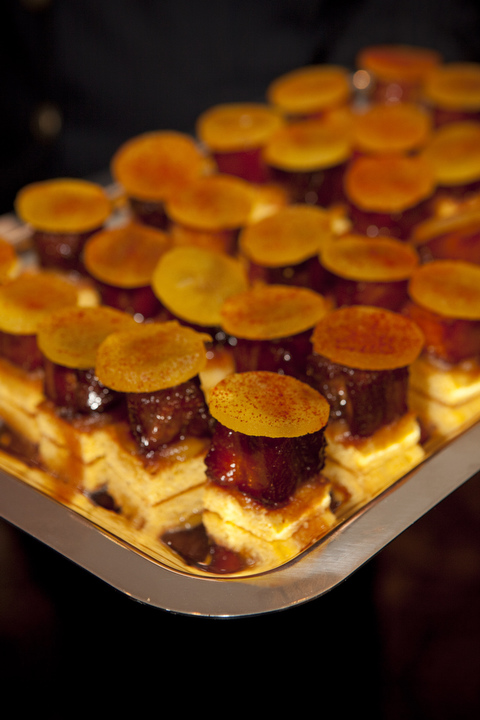 glazed pork belly with poached apple and smoked paprika
glenmorange finealta cured scottish smoked salmon with caviar creme fraiche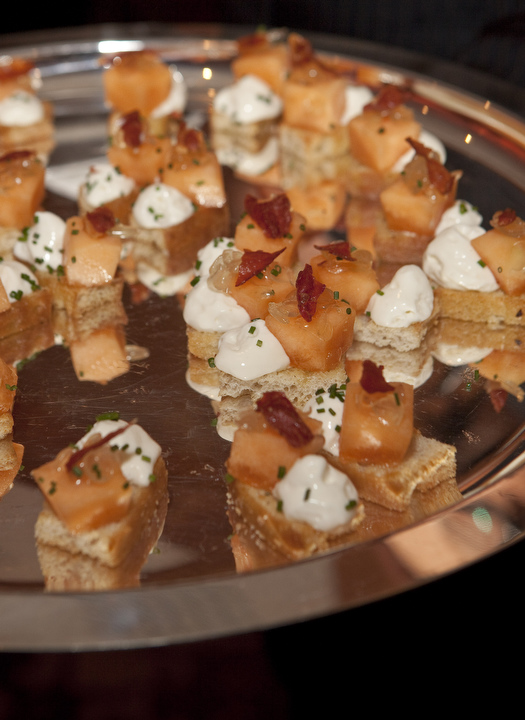 charantias melon with parma ham lentils and truffle clouds
baked brie de meaux with creamed spinach and pink ginger
seared diver scallop with compote vierge served on a mini popadum (genius!!)
cherry and dark chocolate 'melba'
'savoy' pistachio Opera
We were also fortunate enough to work alongside head barman of the American Bar, Erik Lorincz, who created the Smoke and Mirrors cocktail specifically for our event, the serving of the cocktail, which is 'smoked' into the glass, was a spectacular way to round off the evening!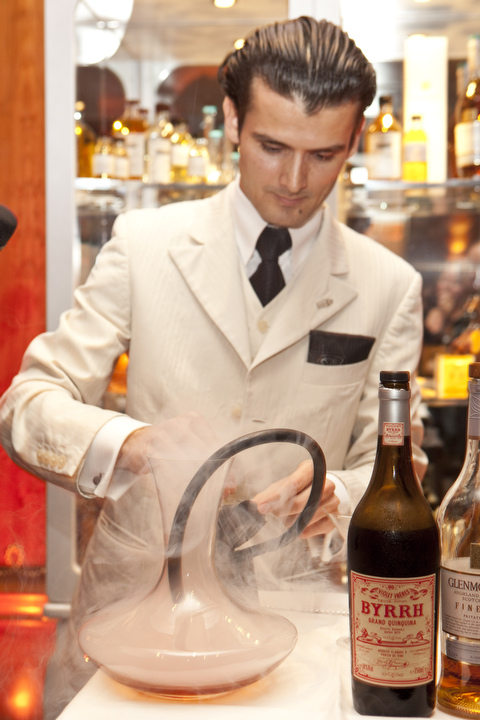 erik loricnz, head barman at the American Bar
you can read more about the event and less about the food here on
The Persuaders
blog… 
…. these  photographs were taken by the very talented and very sexy Mr
Tom Oldham