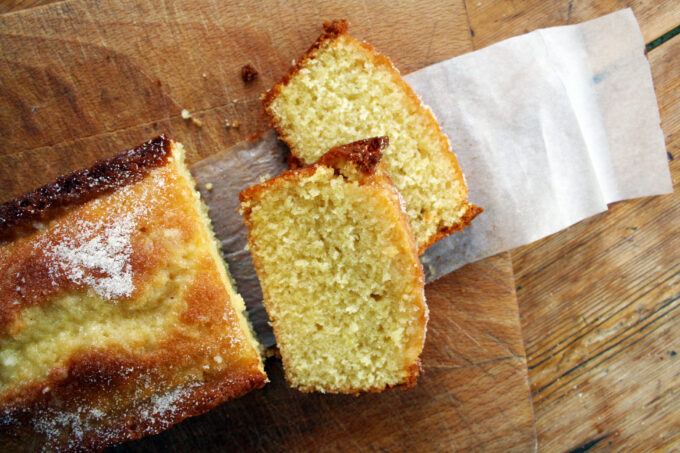 This Lemon Cake is to celebrate mum coming to stay!  It's so exciting, I can't wait to see her.  She was supposed to come up for Christmas but of course that had to be postponed and like many of us here in the UK it's been quite a while since I've seen her. I thought I'd make this cake because it's what I consider to be mum's cake. It really is the most simple of cakes but sometimes the classics are the best and need no special adornment. Mum always has one in her freezer.  Her attitude is 'why bake one when you can bake two' and I wholeheartedly agree.
for the sponge
170g golden caster sugar
115g butter or margarine (mum always uses margarine so if you want her classic taste then I would too..)
2 large free-range eggs
170g self raising flour
4 tablespoons milk
grated rind of 2 lemons
for the topping
2 tablespoons golden caster sugar
the juice of one lemon
Pre-heat the oven to 170C (fan), grease and line a 2lb loaf tin
In a large bowl cream the margarine and sugar until light and fluffy.  I use an electric hand whilst for this. Add the eggs and a little flour and beat in.  Then add the remaining flour and milk and beat in, followed by the lemon rind.
Bake for 45 mins or until golden and risen and slightly firm to touch.
Whilst it's in the oven mix the topping by warming the sugar and lemon juice in a pan until melted.
The moment the cake comes out of the oven pour the warm lemon juice over the top and sprinkle with a little sugar – the sugar becomes the most wonderfully intense lemon sherbet topping which is simply fabulous! Leave it to cool completely in the loaf tin.
Eat and of course, enjoy.