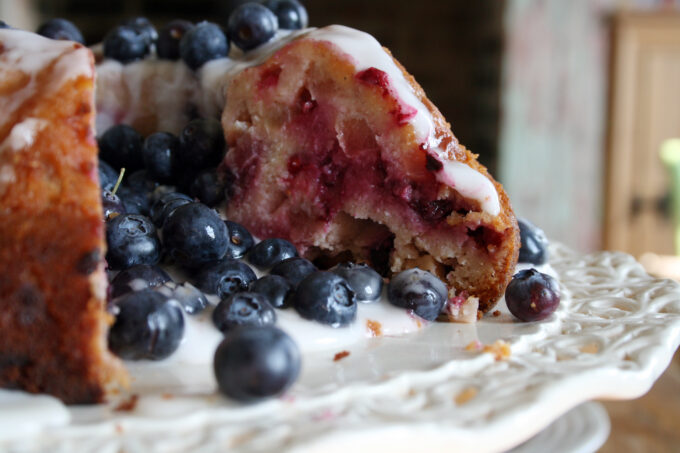 This apple and berry bundt pudding is a Mother's Day cake of sorts.  I mean, I'm making it in honour of my mum but due to current the lockdown situation she's not actually going to get any (unless I freeze it, which quite frankly is unlikely – I am a realist after all.)  As I've mentioned many times before my mum is an amazing cake baker as was her mum before her and whilst I have certain friends who will say I didn't manage carry on this tradition, I actually really love baking cakes. It reminds me of being a kid and cooking along (making a mess) with mum.
This one is a twist on a classic Somerset Apple Cake that mum originally gave me the recipe for.  I've pimped it up with the added mixed berries and turned it into a bundt but I love the idea of taking something once passed to me and passing it back with a twist.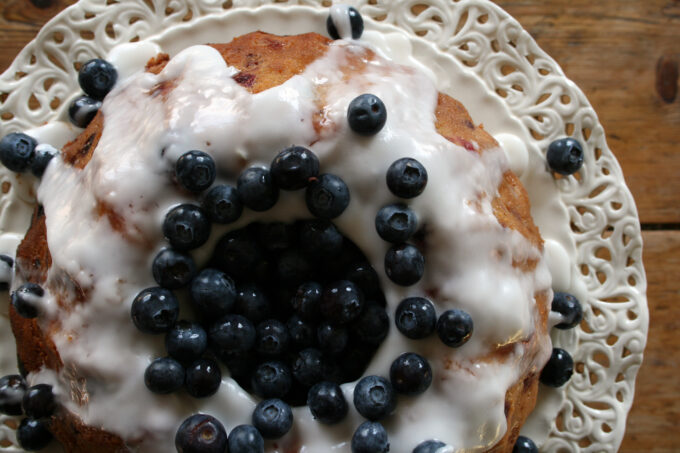 A word of warning – it may seem that there's a lot of fruit to cake batter, I will agree that this cake is more pudding in texture and potentially more fruit than anything but that's exactly how it's supposed to be.  When you fold in the fruit you need a very strong arm!
500g apples – peeled and finely diced (this is roughly 2 large Bramley cooking apples)
100g frozen mixed berries
175g golden caster sugar
175g butter – at room temperature
2 large free-range eggs – beaten
2 tablespoons greek yoghurt
the zest of a lemon
125g self raising flour
125g ground almonds
1 teaspoon cinnamon – I've used the amazing cinnamon from BuyWholeFoodsOnLine.com
Pre-heat the oven to 170C and grease and line a 20cm-22cm round loose-bottomed cake tin
Cream the butter and sugar until light and fluffy – this should take roughly 5 mins in a stand mixer or about 10 mins with a wooden spoon. Then sprinkle in the cinnamon.
Add half the beaten eggs into the batter along with half the flours and beat in for a minute. Once combined, repeat with the remaining egg and flours, then add the greek yoghurt to slacken the batter slightly.
Fold in the apple and frozen fruit and try and stir it all together.  It will be quite stiff but this is how it's supposed to be.
Spoon into the cake tin and bake for anywhere between 45 minutes and 1 hour, checking regularly to see if it's cooked through by inserting a skewer.  Once it's ready, remove from the oven and let it cool completely in the tin.  Once cooled you can turn it over and extract it from thee bundt tin.
I've iced mine with a classic glazed icing made from icing sugar and lemon juice and topped it with some of the frozen fruit.
Eat and of course, enjoy!