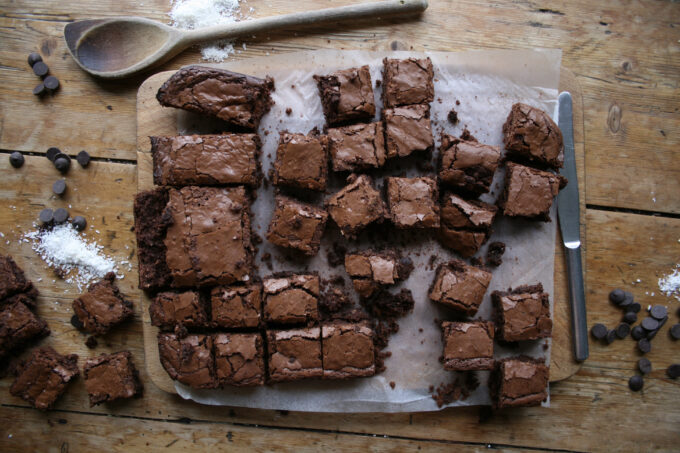 These rum & coconut brownie bites are so rich and chocolatey that I have to cut them into little squares because if you ate a regular sized brownie square your head might explode from sweetness! Not that there's anything wrong with a little chocolate love, it's just sometimes it's nice to pace ones self. The coconut gives them a very 'Bounty Bar' vibe (you'll know what I mean if you grew up in the UK) and of course the rum takes them to a totally different place.  I'd say these were almost Christmassy in their flavourings but we're still in November so I won't mention the 'C' word!
My brother very kindly gave me some gift-vouchers for my recent birthday. I know a lot of people think vouchers are the easy way out but actually over the years we've grown to know that it's better for us to be able to select our own gifts. it's saves a lot of heartache and waste.  He actually did really well because he got me vouchers for one of my fave foodie websites Sous Chef.  It's packed to the gills with brilliant stuff that feels very grown up and 'chefy' but I love treating myself to the odd ingredient that I wouldn't normally purchase from a supermarket. I got these incredible dark chocolate drops from the site which I've used in these brownies.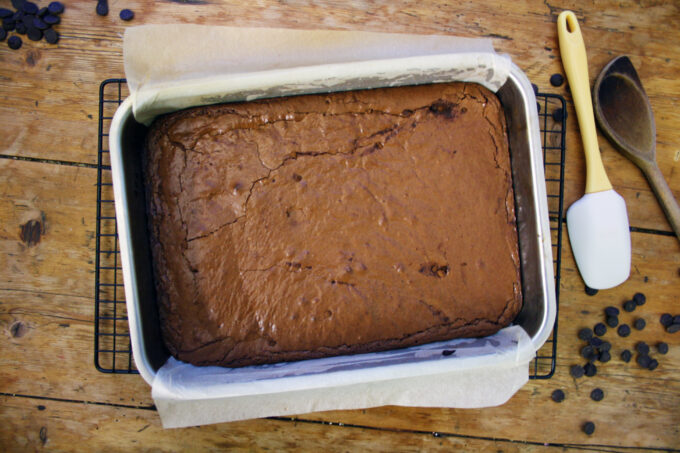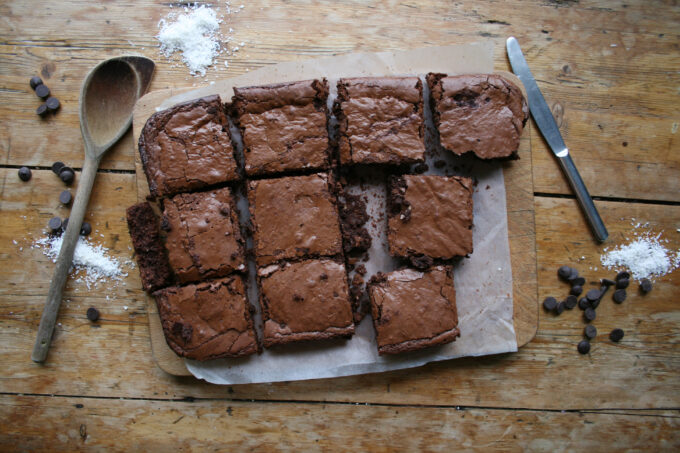 I'm using my 'go-to' brownie recipe which is glorious, very easy and quite adaptable but the best thing about this recipe is how fudgy the brownies are.  Especially if you keep them stored in the fridge.  They just become little bite-sized nuggets of gloriousness!
185g butter
185g good quality dark chocolate – at least 70% cocoa solids
3 large free-range eggs
275g golden caster sugar
85g plain flour (or a mix of flours such as ground almonds and plain flour)
a pinch of salt
40g cocoa powder
100g desiccated coconut
4 tablespoons of rum
Grease and line a 20cm square brownie pan, pre-heat the oven to 160C
In a pan gently melt the butter and chocolate – do this over a really low heat and stir regularly – take it off the heat before it's fully melted and set aside to cool, stirring again as it melts, stir in the rum.
In a large bowl beat the eggs and sugar with an electric mix for about 6 minutes until it doubles in volume and becomes pale, light and airy then pour in the melted and cooled chocolate and gently fold in until it's fully combined
Sieve in the flour, salt and cocoa and again, gently fold in, along with the desiccated coconut.  Gently stir in the rum.
Pour the mixture into your brownie pan and bake on 160C for 25 mins then remove from the oven and let it cool in the tin – cut into squares.  Pop into the fridge over-night for extra fudgy-ness
Eat and of course, enjoy!