… there's something special about this time of year isn't there? Of course other than the important religious side of Easter it is also a celebration of life and new beginnings oh and of course chocolate…  For me, I feel that even more than Christmas, this time of year is always associated with food.  I guess it's the abundance of fresh produce coming into the markets and that for many, the abstinence of Lent means that Easter is the marker to start eating with impunity once more.  Also, growing up in a Jewish household, the festival of Passover marks this time of year with special food and of course a wonderful meal with family and friends.  I always think it's a great time of the year to try new things, food you may have never tried before or even a time to try and give something up.  I like to think that it's also the proper time of year to set resolutions… there's always too much pressure on January the 1st… and usually too much alcohol in the system to actually stick to any promises you may have made but now we're a quarter if the way through the year you're in a better frame of mind and you know what your body really needs and expects… of course don't go and make any rash promises like giving up hot cross buns…. that really wouldn't do…
… to celebrate Easter and some delicious new Hot Cross Bun flavours including a toffee Hot Cross Bun and a Cherry Bakewell Hot Cross Bun created by Heston, the good people at Waitrose are running a special competition across their social communities encouraging us all to share our own special Hot Cross Bun flavours… the competition will run from the 14th-20th March and the winner, announced by the end of May, will receive a £500 Waitrose voucher with the two runners up getting £100 Waitrose vouchers each… and to help launch the campaign they've asked me to create my own recipe for a hot cross bun with my own new flavour suggestion…
banana and cinnamon hot cross buns
so i'm sitting in my kitchen and thinking about flavours for these hot cross buns and my mind fills with all the classic tastes of the season… candied fruits, chocolate, citrus… I even thought about lamb but I wasn't convinced that even Waitrose would dare put a savoury Hot Cross Bun on their shelves but then I thought about my favourite cake combinations… chocolate and orange, coffee cake, red velvet cake but my mind kept drifting back to banana.  As you know, I adore banana cake and the more I thought about it, the more I thought how lovely the classic flavours of a banana loaf would work so well in an enriched dough.  I'm really pleased how they turned out. The banana is beautiful in here and toasted they are phenomenal! I upped the cinnamon quite a bit and reduced the sugar, as bananas are very sweet.  The dough is excessively sticky because of the moistness of the bananas but I followed and adapted my favourite HCB recipe which asks you to add the fruit ingredients after the first rise of the dough, which means you still have that wonderfully soft and 'bread-like' consistency that you want in a bun…
For the buns:
300ml full-fat milk
50g butter
500g strong bread flour
1 tsp salt
75g caster sugar
1 and 1/2 teaspoons fast-action yeast
1 egg, beaten
50g sultanas
50g walnuts – roughly chopped
1 very ripe banana – mashed
2 tsp ground cinnamon
For the cross:
75g flour
a little water to mix
gently heat the milk and then add the butter and leave to cool slightly. Put the flour, salt, sugar and yeast into a bowl. Make a well in the centre. Pour in the warm milk and butter mixture, then add the egg. Using a wooden spoon, mix well, then bring everything together with your hands until you have a very sticky dough.
flour your hands well and begin to knead the dough in the bowl, then when it's less tacky tip it out on to a lightly floured surface and knead for 5 mins until smooth and elastic. Put the dough in a lightly oiled bowl. Cover with cling film and leave to rise in a warm place for 1 hr or until doubled in size.
with the dough still in the bowl, tip in the sultanas, walnuts, mashed bananas and cinnamon and knead into the dough, making sure everything is well distributed. Cover with the cling film and leave to rise for 1 hr more.
lightly oil your hands and then divide the dough into 12 even pieces and roll each piece into a smooth ball on a lightly oiled work surface. Arrange the buns on one or two baking trays lined with parchment, leaving enough space for the dough to expand. Drape with oiled cling film, or a clean tea towel, then set aside to prove for 1 hr more.
heat the oven to 200C fan and make the cross paste by mixing the flour with about 5 tbsp water – add the water 1 tbsp at a time, so you add just enough for a thick paste. Either use a steady hand a spoon or a piping bag and pipe a line along each row of buns, then repeat in the other direction to create crosses. Bake for 20 mins on the middle shelf of the oven, until golden brown.
the moment they come out of the oven brush the tops with a little runny honey and set aside to cool
don't forget, for a chance of having your hot cross buns on the shelves in Waitrose next year, share your hot cross bun flavour with @waitrose using the #WaitroseHotCrossBun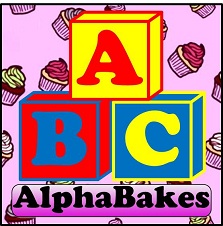 eat and of course, enjoy!