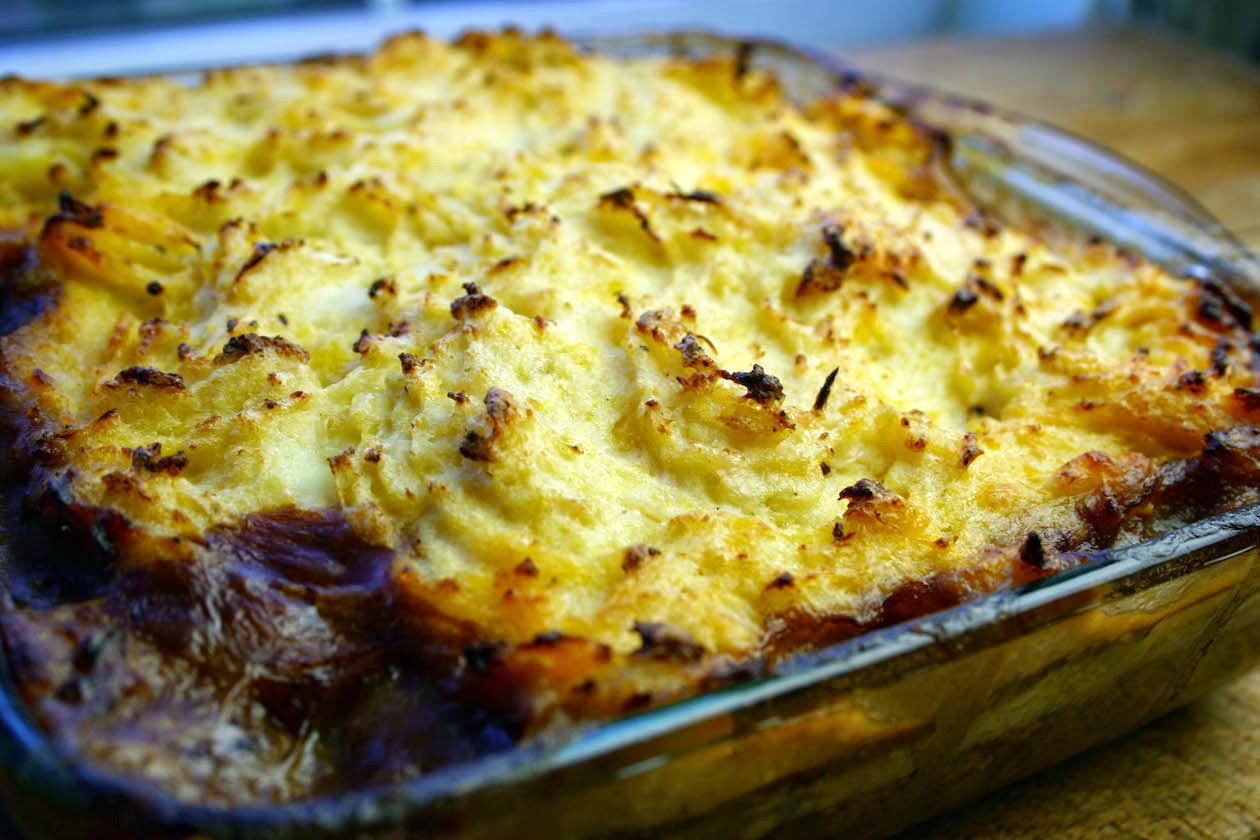 … boy i'm glad it's the weekend… every day this week i've had to quite literally crowbar my head from the pillow in the mornings, plaster on a caffeine smile and grit my teeth through the day until at last I can get home and get back into bed.  Clearly this isn't the secret to feeling better but if one has a mountain to climb then one can't do it from bed… so The Viking and I have promised ourselves a weekend in pyjamas which should re-charge the batteries nicely.  It's quite amazing how that holiday to California seems like a lifetime ago and someone else's lifetime at that… I think the best remedy to exhaustion is last days, lots of crappy TV and plenty of soft food.  All the best comfort food is soft; sausage and mash, macaroni cheese, sticky toffee pudding.  There's something about the memory of baby food that takes you back to a time when you didn't even have to worry about chewing…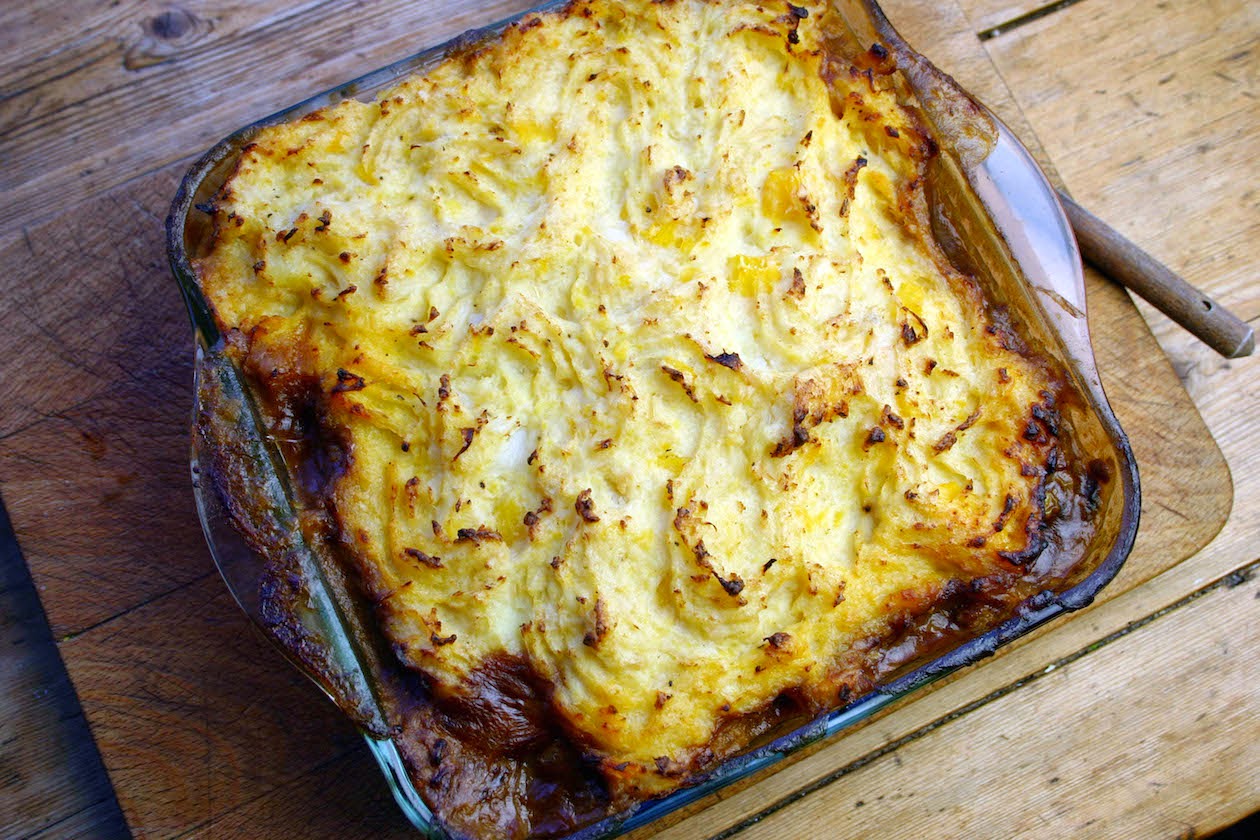 veggie mince shepherds pie with cauliflower mash topping
as comfort food goes this dish is pretty much at the top of the pile for me. Not only is it warming and tasty in a wholly fulfilling way but it's also a breeze to make so that the process from start to finish is a comforting as the eating, which I feel is an added bonus… i've gone with a veggie mince because the options are just so good now that I can confidently make this without trying to 'cheat' meat-eaters into thinking i'm serving meat… and of course it's healthier and I don't have to make a separate dish for The Viking… the cauliflower, suede and potato mash is such a lovely combo and delivers all your veg in one tasty topping… oh and a little note on the use of Bisto powder in here.  I adore Bisto.  It tastes of a vintage childhood I never had and adds great colour to a dish like this so don't knock it, I won't hear a word…
… a word of warning when baking this dish, don't forget to place a large baking tray on the rack beneath the pie as the gravy will bubble out and drip and burn on the bottom of your oven which you really don't want…
for the filling
1 onion – finely chopped
8 mushrooms – finely chopped
1 garlic bulb – crushed
fresh rosemary and thyme
90g fresh or frozen garden peas
1 x 350g pack of Quorn mince
1/2 litre of good quality vegetable stock
2 teaspoons of roasted onion Bisto gravy powder
1 small glass of white wine (optional but very nice and the alcohol cooks off)
1 tablespoon tomato ketchup
A little butter and olive oil
Salt and pepper
for the cauliflower mash
1 head of cauliflower – chopped
1/2 swede – peeled and chopped
3 medium potatoes – peeled and chopped
butter and salt and pepper
in a large pan gently heat the butter and olive oil and when melted add the onions and mushrooms and let them sweat gently for about 8 minutes, then add the garlic and herbs, season well and let it sweat gently again for another 5 mins
add the Quorn mince, stir and let it cook for another 5 mins then add the stock, gravy powder, tomato sauce and white wine and let it bubble away on the hob for 10 mins whilst you make the mash.
steam the vegetables until very soft and then mash together with plenty of butter and seasoning
pour the mince into an ovenproof dish and then carefully spoon the mashed veg on top. Fork through with some wavy lines and then bake in the oven set to 180C for 20 mins until the top of golden and crispy and the filling is bubbling up!
eat and of course, enjoy!