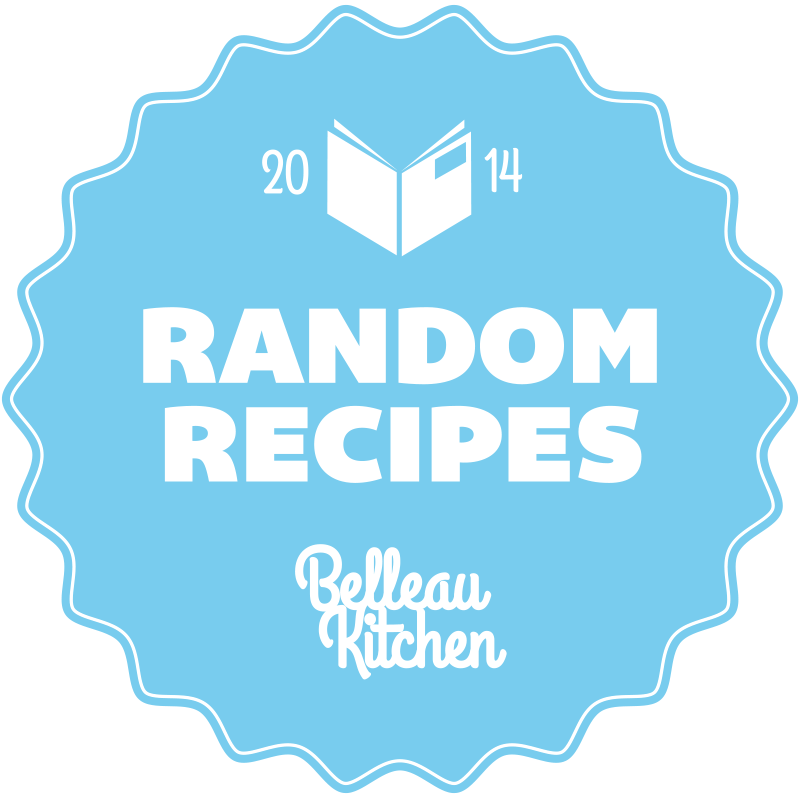 … well haven't you all been busy searching the web this month.  I think this is a teeny reflection of how the internet has become such a huge influence in our lives… so here you go, you wonderful random recipe lovelies…
first out of the digital batting cage is Lucy
The KitchenMaid
with some 'healthy' pumpkin, prune and chocolate bars randomly plucked from a Nicola Galloway recipe found on the web
se the rest of your lovely entries after the jump…
and next up we have the cheap and cheerful Rosemary from Sparsile with a lovely looking and expertly cheap Tea Loaf cake randomly taken from moneysavingexpert.com
and now we have the lovely Karen from Lavender and Lovage with some very moreish looking Bacon Chilli Popcorn randomly found on the Channel Four website
next up it's Jean from Baking in Franglais with a very autumnal and beautiful looking Apple and Walnut Cake randomly taken from the ever-useful BBC Good Food website
here's the non-lactating Janet from The Taste Space and her Caramel Oatmeal Raisin Cookies plucked randomly from Dead Easy Desserts
and now it's the turn of dearest Choclette from the Chocolate Log Blog and even though she has an aversion to haloween she still managed to bake this stunning Dan Lepard inspired Chocolate Pecan Pumpkin Cake that she randomly searched for and found via the inter web
next up is dear Kate, the Gluten Free Alchemist with these rather stunning Baci di Dama cookies after a very random internet search
and here we have Laura from I'd Much Rather Bake Than… with a scrumptious Treacle Cobweb Cake with Speculoos Spread Icing randomly taken from the Joy the Baker website
nice to see Ruth from Makey-Cakey back on the random recipes wagon particularly with this delicious Chocolate Arctic Roll randomly googled and neatly applied
next up is the gorgeous Dom from Belleau Kitchen and his delightful left-over raw veg cake found somewhere in the vast world of the internet
here's the goodly Jane from Onions and Paper with yet another random recipes success (this is getting very dull dear) and a gorgeous Pear and Pecan diabetes friendly cake scoured from the pages of the internet
thankfully though Craig from The Usual Saucepans picked up the fail mantle with his Peanut Butter Fudge although they look perfectly good to me…
more peanut butter from the Lawyers Cookbook with a recipe for a delightful Peanut Butter Icecream found on the Brown Eyed Baker's site via an internet search
more ice cream from Alexandra from The Lass in the Apron with her pretty in pink Strawberry and Honey Yoghurt ice Cream found randomly on the internet via the influence of CS Lewis
and here we have Corina from Searching for Spice and some Spiced Pumpkin Cookies found using the key words Pumpkin Cookies UK
after finding two bags of crystallised ginger in the back of her cupboard Ros from The More Than Occasional Baker used that ingredient as her key word random internet search and came up with this stunning Ginger and Beer Cake
here's a rare but welcome appearance from the wee sweet Stuart of Cakeyboi fame with a very scrum my looking Cranberry Brioche bravely nabbed from google!
and finally it's so lovely to see the gorgeous Susan from The Spice Garden back at random recipes with this rather divine Tarta de Santiago reminding her and me of trips to Spain.
well, it's been a lovely round-up this month, lots of very very random internet recipes, for which I humbly thank you and look forward to welcoming you to random recipes number 45 on the 1st of November… watch this space!