… Audrey the cat has found a home.  Our dear friend Elaine from Aby, who happens to write the brilliant Bramble Ramble blog has thankfully decided to take her in (after perhaps a little too much hassle from yours truly…) and as you can imagine this makes us extremely happy and has settled quite a few worried nerves.  Elaine and her wonderful family live in a gorgeous cottage nestled away in the crook of a sleepy village and I just know Audrey will be made very welcome and will love it there.  She'll be a good cat for them too and keep away any pesky rats should they dare come anywhere near… and the wonderful thing is that we will be able to pop over and visit… it really couldn't have come at a better time as the weather turns bad and I can honestly say I feel that a little turmoil in our world has settled around us once again… time for cake…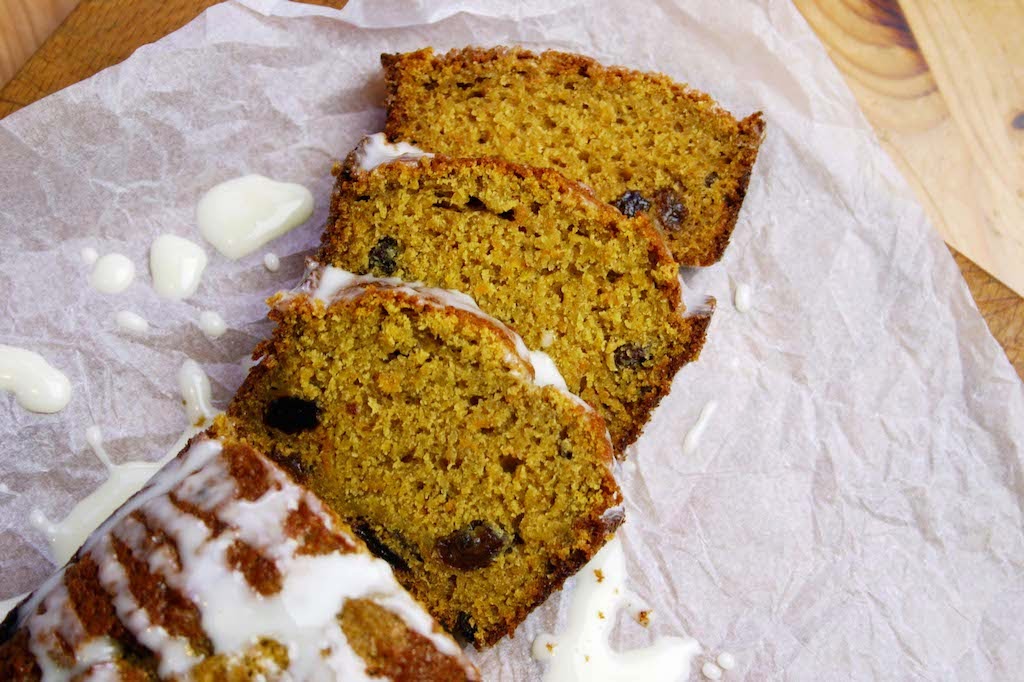 left-over raw vegetable cake
what with halloween on the horizon there's a lot of carved-out pumpkin flesh knocking about and this cake can be made with that or any number of root vegetables you might have lurking in the back of the fridge… I've used swede and carrots along with my pumpkin as that's what I had but feel free to be as inventive as you like, it's a pretty forgiving and very easy cake.
200g melted butter
140g raisins
zest and juice of 2 oranges
300g self-raising flour
300g light brown soft sugar
2 tsp mixed spice
1 tsp ground ginger
1 tsp bicarb of soda
4 large free-range eggs
300g of root vegetables – finely grated
pre-heat the oven to 180C and grease and line a 30cm x 20cm baking tin or volume equivalent… I used 3 one pound loaf tins
mix the raisins, zest and juice from 1 orange and microwave on high for 2 mins
in a large bowl, beat the eggs into the melted butter, then pour in the raisins and juice, then beat in the  flour, sugar, spices, bicarb and a pinch of salt and stir together well with a wooden spoon
stir in the grated vegetables and pour the batter into your tin and bake for 35-40 minutes until golden and risen and a skewer inserted comes out clean… set aside to cool
to make the icing simply mix the juice and zest of an orange with roughly 250g icing sugar until you have the desired consistency and drizzle on the cooled cake
i'm entering this cake into the brilliant Tea Time Treats bloggers challenge hosted by the lovely Karen from Lavender and Lovage  which has the theme of vegetables and gave me the initial inspiration for this months Random Recipes, which obviously i'm entering this into as I found the recipe by doing a random internet search…
eat and of course, enjoy!