… kicking off February is style with my random recipes challenge, which as you know is co-joined in some kind of freakish blogging-challenge chimera with we should cocoa… and it all happened in a bit of a blur yesterday.  I had one of those weekends where I feel like i've floated around in a daze of work and crappy TV shows.  We had a big event at the Barbican on Saturday and so I was back and forth over to east London quite a bit.  I actually love the 70's inspired concrete aesthetic of the building but inside is a maze-like collections of exhibition halls, theatres and conference rooms that doesn't appeal to me, even though our event was located in the conservatory, which kind of added to the bizarreness of the weekend being stuck into a literal concrete jungle surrounded by palm trees, glass and pebble-dash…
… Sunday was a much much quieter affair, getting out of bed to eat and bake this cake only… can't really complain I suppose.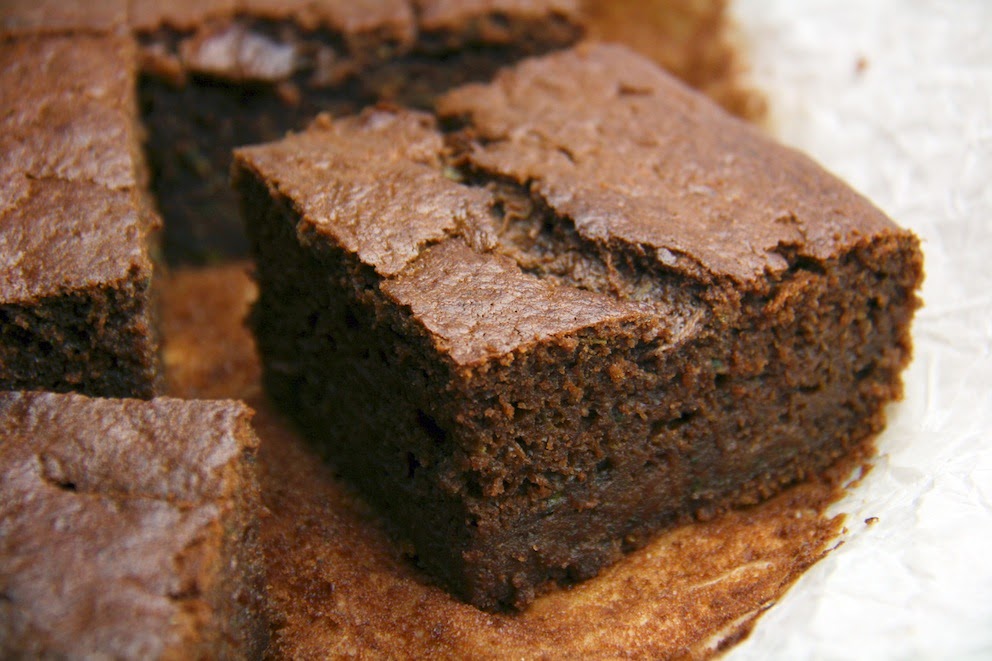 chocolate courgette cake
this cake was randomly selected from the chocolate section of the index at the back of the Riverford Farm Cookbook, they mention in the intro to this recipe that they serve this cake at the local school and the kids seem to love it, plus it's a great way to get them to eat vegetables… I was a teeny bit disappointed with it myself.  I think it could have been a lot sweeter but it did remind me of those old school dinner chocolate puddings that were served with chocolate custard and I guess this can't be a bad thing…
120g butter
125ml sunflower oil
100g caster sugar
200g soft brown sugar
3 eggs
130ml milk
350g flour
2 teaspoons baking powder
4 tablespoons cocoa powder
450g courgettes, finely grated and squeezed out a little
1 teaspoon vanilla
pre-heat the oven to 190C and line a 22cm x 35cm baking tray with parchment
in a large bowl beat the sugars, butter and oil until they are light and fluffy then add the milk and eggs and whisk together
next fold in the dry ingredients followed by the courgette and the vanilla and then pour into your baking tray and bake for 35-45 mins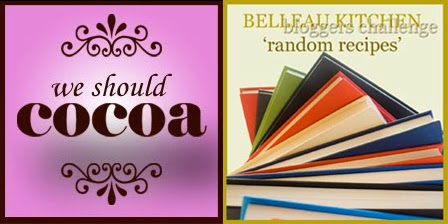 eat and of course, enjoy!