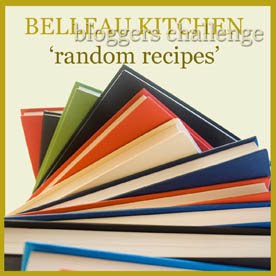 … well hello dear friends… thought you weren't going to see me this month didn't you… well i'm afraid i'm here to bug you for yet another month as my plans for a special one-off project have been slightly delayed and so instead of panicking and shaking my fist in rage at the unfairness of it all i've decided to go ahead with another thrilling instalment of random recipes… and this month it's a nice and fluffy one… i'd like you to select from the backs of your books and pick a deliciously naughty pudding, cake or baking recipe… I played this 'sweet' card last year and it proved to be very popular with you all…
… if you're anything like me you'll have your favourite and 'go-to' pudding and baking recipes and tend to stick to them because you know they work and they're safe… but as you know, venturing into new and unexplored territories is what random recipes is all about… and seeing that September is also my birthday month I love the idea of being showered with sweet treats all month…
… so here's how you can take part:
1. randomly select a book from your bookshelf… you can do this any number of ways, I like to count them all, assign each one a number and then randomly draw a book out of the hat but you could throw them all up in the air and select the one that hits you… I leave the selection process to you
2. take that book off the shelf and open it at a random page, remembering that many of the sweet and baking recipes are at the back of most books
3. cook the recipe on this page or if it's something you've cooked before then turn to the very next page and cook that dish… and don't cheat… do it with a friend in the room who will make you stick to it…
it's a challenge after all and you're only cheating yourself… this is specifically designed to take you out of your comfort zone…!
4. you may change the recipe for dietary or monetary or seasonal availability reasons only
5. post it up on your blog, with a link to this page and then email me with a link at dominic(@)belleaukitchen.co.uk so I know you've joined in, you can also attach the badge to show people you're taking part.
6. tweet your entry including the hashtag #randomrecipes and I will retweet all I see
7. challenge deadline is Sept 28th.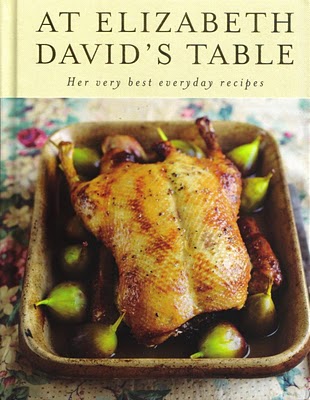 … I went ahead and counted my books and then did the great random recipes shuffle and out popped the most brilliant At Elizabeth David's Table – Her very best everyday recipes… it is an astounding book that has been superbly compiled by Jill Norman and each recipe stunningly photographed by David Loftus… if you happen to have been living under a rock for the past century you'll not know that Elizabeth David is essentially the high-priestess off British cooking who changed the face of the industry after the second world war introducing us to a host of new tastes and flavours… I actually haven't cooked from the book before so am very pleased about the selection… and there on page 326 is a recipe for Snow Cheese… i'm as intrigued as you dear reader but you'll simply have to wait until I post the recipe later in the month…
… for now, off you pop and get baking… go on… get random…