… it's very nearly that time of year again when the good folk of Aby and surrounding villages get together for the annual Aby Village Show… which for me means it's time to dust off the knick-knacks, rummage through my utensils drawer and find that perfectly sized scone-cutter… it's been almost a year for me but yes, ladies and gentlemen, it's scone-time… ahhh, the humble scone, rhymes with gone, the perfect vehicle for jam and cream… jam first, then a dollop of cream… debate over…
…when it comes to proper cornish clotted cream you can't beat Rodda's and when it come's to jam it has to be the best and there is only one place for me to turn and that's a very very special jar of Fortnum & Mason's 'Made in Piccadilly' strawberry jam… it's the first ever strawberry jam they've made on site and so far have only produced 40 jars, of which I consider myself very lucky to have procured a jar… the stuff has massive strawberries in and tastes like i've run through a pick-your-own farm with an open jar and then sealed in the flavour of summer…
… of course this weekend in July also marks my mums birthday and the annual family pilgrimage to celebrate on a Lincolnshire beach… this year, after weeks of stunning sunshine the weekend suddenly turned cool and cloudy so I made an impromptu decision to hire a beach hut in a teeny village called Sandilands.  It was the best thing we've done in years… a proper British tea with sandwiches, champagne and of course scones… we had an absolute blast, ate way too much food and I even swam in the North Sea with my niece and nephew… proper fun!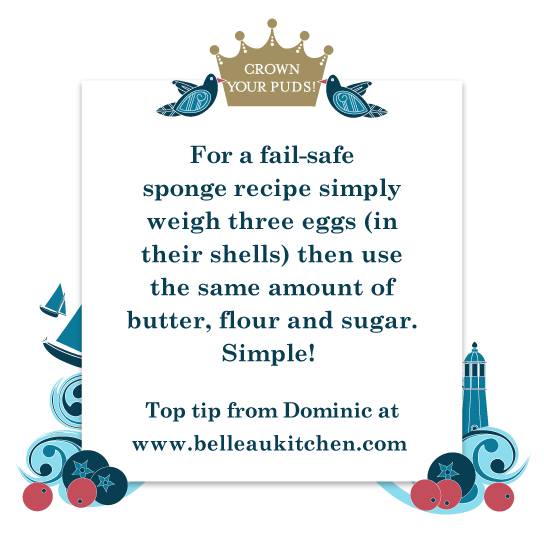 cornish scones
I recently helped the good people at Rodda's with some baking tips for their on-pack and on-line labels… they asked their social networking community for hints and tips for easy baking and I gave them the classic 'weigh-the-eggs' method as you can see from the label above… other than my love for their gorgeously naughty creams and butter I do love Rodda's design style and 60's inspired artwork… its monotone graphic simplicity reminds me of the picture books I used to read as child which I think is particularly poinient for a wickedly sinful product such as clotted cream… the recipe for these scones comes from the back of the lovely tea-towel Rodda's sent me as part of their thank-you package, with a few tweaks i've learnt along the way… i'm assuming it'll be a winner…
makes 12 scones:
500g plain flour
15g baking powder
10g caster sugar
pinch of salt
100g diced cornish butter
250ml milk
a grated of lemon zest
for the egg wash:
2 egg yolks
10ml milk
pinch of sugar
sieve the flour, baking powder, sugar and salt into a bowl and using your fingertips rub in the butter until it's nicely combined, add the milk and mix well
once it starts to come together, turn it out onto a floured surface, knead very lightly until it forms a soft dough then pop it into the fridge for 30 mins until the butter cools entirely
pre-heat the oven to 200C, dust your worktop with flour and pat out your dough to a thickness no less than 2.5cm or half the depth of you scone cutter – place on a baking tray lined with parchment and pop back in the fridge whilst you make the egg wash
beat the yolks, milk and sugar together and brush the top of each scone twice then bake for 8-10 minutes until golden and risen
eat and of course, enjoy!