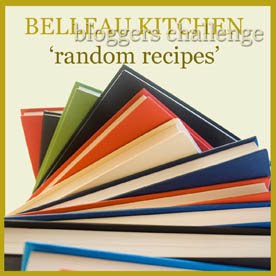 … sometimes random recipes themes come to me in a flash of inspiration and other times I simply don't have a clue how to get creative and so in the interest of keeping it random but wanting to be as interactive as possible I thought i'd ask my good friend 'the internet' to come up with a solution…
…so… drumroll please… ladies and gentlemen please give a warm random recipes welcome to the worlds first random recipes random number generator thingamidoodah…
… it's a little pathetic really isn't it… I wanted to create something that was pulsing and spinning… something akin to a classic one arm bandit found in a Las Vegas casino with all the flashing bulbs and rolling wheels but alas folks we're stuck with this miserable creature above… it does the same job I guess but that's like comparing a Ford Escort to an Aston Martin Vanquish… they'll both get you there in the end….
here are the rules…
1. count and number your books from left to right, up and down, hallway bookshelf to kitchen cupboard…
2. using the patent-pending random recipes number generator thingamidoodah place the number 1 in the 'min' space and the number of books in your collection in the 'max' space, then press the 'Get Random Baby' button
3. count back along your books and open the chosen book randomly at a page
4. cook the exact recipe on that page, no cheating!
5. you can change the recipe to suit dietary needs / seasonal availability 
6. write and post your recipe on your blog including a link back to mine and the delightful random recipes logo
7. tweet about your post including the hashtag #randomrecipes and I will retweet all those I see
8. feel free to combine this bloggers challenge with any others that are relevant 
9. please email me a link to your post to dominic at belleaukitchen dot co.uk
10. challenge deadline is April 28th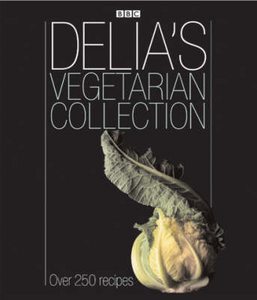 … spread from kitchen, downstairs loo and hallway and from left to right I have 64 books and the patent-pending random recipes number generator thingamidoodah chose number 9… which just so happens to be Delia's Vegetarian Collection… I entered the page number totals next (255) and the 
random recipes number generator thingamidoodah chose page 45 and a recipe for Fresh Asparagus with Foaming Hollandaise… perfectly delightful!
so… off you pop and Get Random Baby!