… I had a sneaking suspicion that this months random recipes would be a little more random than usual and you've not let me down… sometimes I fear that i've pushed you too far but each month you always surprise me with the love and for that I am ever grateful…
… and I suppose I'll start at the beginning with the random recipe and book that inspired me to come up with this months theme and that's my own recipe for croque monsieur taken from Mark Bittman's amazing How to Cook Everything that I found in my step-mum's collection…
and you'll find the rest of your incredible entries after the break 
kicking us off in style, and with no better way, is Random Recipe Virgin Stella from
Lola and Finn's Mum
and a recipe found in her own mum's cookbook collection… a theme which i'm sure you'll notice will become quite big this month… and a lovely nostalgic recipe for Thimble Mill Pudding taken from the excellently titled Radiation Cook Book.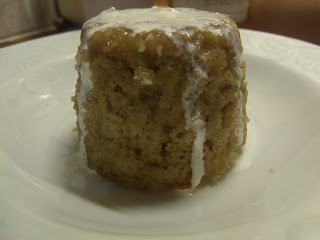 and here's Janet from the increasingly stylish
Taste Space
blog and a recipe she picked on-line from a book that she was inspired to read via another blog… and they say bloggers don't encourage book reading… the book is the brilliant Superfood Kitchen… the recipe is this stunning Smokey Black Eyed Pea and Kale Stew
and next up is Claire from
Under the Blue Gum Tree
with a very local style and a not so local offer of Beef Espetadas taken from her OH's small but very definitely HIS cookbook collection and the book is called Fireworks by Jan Braai
and here's lovely Lucy from
The KitchenMaid
with a recipe cleaved from her sister-in-law's recipe collection and the choice of one Leon Cookbook and these stunning Barbecued Ribs… now don't you just wish it was barbecue season already…
next up is Elizabeth from
Elizabeth's Kitchen
and the very exotic and ever so slightly erotic sounding Imam Biyaldi, or The Swooning Imam, taken from her friend Gus's book Sally Butcher's Veggiestan
and here we have another RRV… who knew there were still any of you left out there?… and it's Kate from
Turquoise Lemons
and a recipe for Coconut and Butternut Squash Dhal taken from Tiffany Goodhall's First Flat Cookbook which was chosen from her sisters cookbook collection.
next up is Sally the
Recipe Junkie
and her incredible Lemon Layer Sponge that is from her mum's cookbook collection… it's actually an adorable blog post and a delightful tribute to her mum who, as I imagine my mum would do, hand wrote and posted the recipe to her…
here's Ruth from Makey-Cakey and some rather naughty but nice looking deep fried Torrijas taken from her mum's collection and a book called The Festive Food of Spain… I so want to sink my teeth into these!
here's random recipe virgin Ang from the very stylish looking My Golden Pear and a recipe for Chocolate and Apple Cake taken from The Fairtrade Everyday Cookbook which she got from her friend Sam after a lengthy tease about a man called Dom she's met on the internet…
och eye and next up is my wee scottish maiden Lou from Please Do Not Feed The Animals and a brrrrilliant recipe for Spezzatino Di Cinghiale (pork stew) from Twelve by Tessa Kiros which she got from fellow blogger Little Macaroon
and so what can I say… another successful random selection of recipes tucked into bed and a full 2 years worth of recipes wrapped up and in the bag… can you believe that celebrates my second anniversary of random recipes… and may I thank you all once again for the love… just wait till year three begins in a couple of days…