… home and wet snow… and whilst those silly Californian's were complaining about the cold at 55 degrees and glorious sunshine The Viking and I were more than happy… and whilst these photo's may not be the best proof, it wasn't ALL about the food you know… well… maybe…
… driving from Cambria through to Santa Monica and arriving in LA just in time for the most incredible sunset as the ocean glistens like jewels to say welcome… staying at the Seashore Motel on Main Street in Santa Monica was like a trip back in time to an era of cool and hip dudes man… cycling along the Venice beach promenade trying to avoid the weirdo's but loving them just the same… breakfast at The Fig Tree… lunch at The Fig Tree… drinking the night away on Abbot Kinney… driving down Sunset Boulevard past the Chateau Marmont and dreaming of Hollywood stars…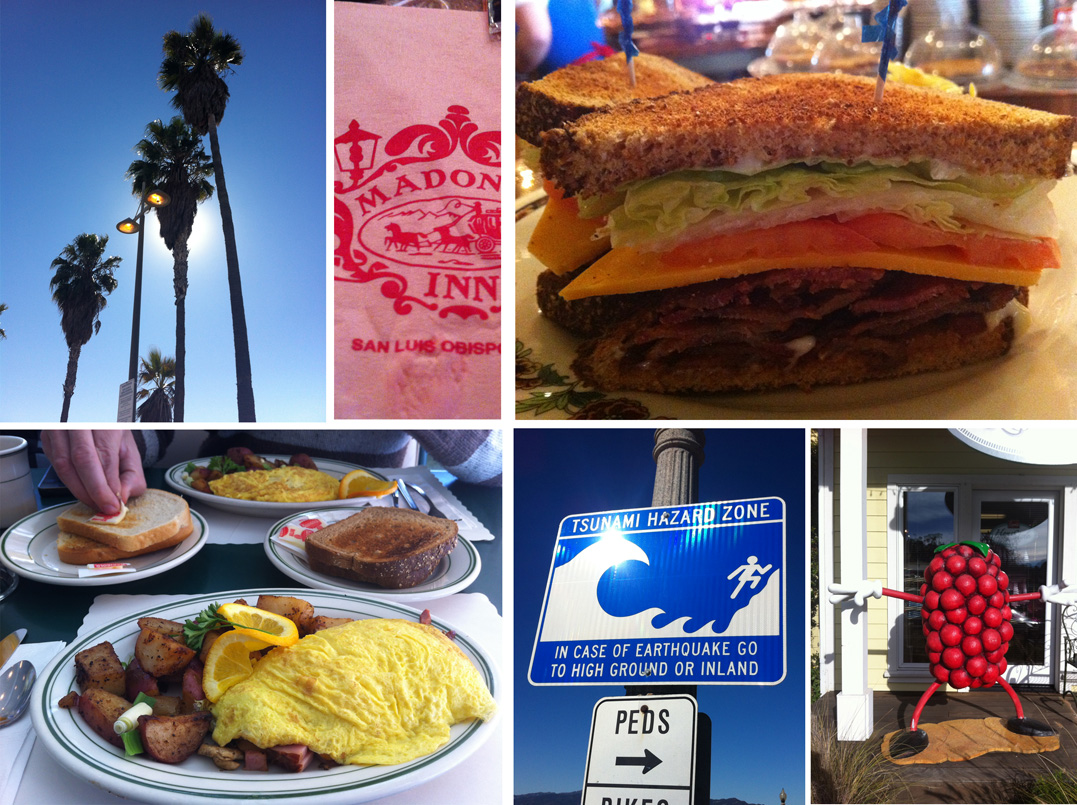 … triple stacked turkey sandwiches with sweet potato fries whilst watching the sun sink into the ocean… cakes and cookies on Melrose Place… shopping for ridiculously cheap Levi's on 3rd Street… having quite our fill of taco's thank you very much… meeting with old friends and their beautiful new wives and dancing the night away in cool LA clubs… oh the utter joy of January sunshine!
… normal service will resume once I haul myself through the snow and back up to the cottage… I have a billion of your blog posts to read and then quite a lot of Californian inspiration to share… along with about 2 stone in weight to lose…
… now will that be white… wheat… sourdough… rye… bagel… english muffin… oh STOP already!
eat and of course, enjoy!