… it's all very rustic in Belleau Cottage this week… another cider recipe and I couldn't resist the ridiculously cheap lambs liver in the supermarkets at the moment so this is a another twist on a classic… the cider compliments the rich livers particularly well but if you're of a vegetarian persuasion the initial onion-caramelising-in-cider stage is phenomenally good and would work well with a veggie sausage or similar…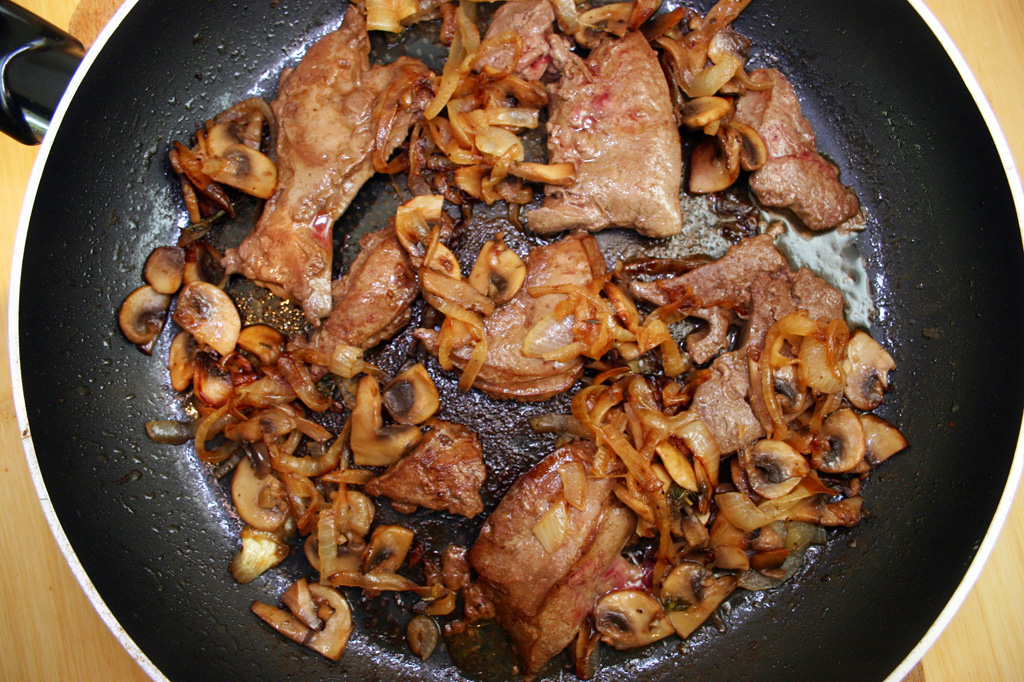 … this is also another great recipe to keep the horrid cold weather from our doors… I don't know what's going on but if it doesn't stop soon i'm off to somewhere sunny sharpish… in fact, I should stop complaining because I am, in fact, off to Mallorca on Saturday for a weeks break in the sun… it will be my first proper trip abroad that didn't involve work for nearly two years and I cannot wait to rest my bones in some sunshine… i'm not planning to take my computer so do forgive me for not blogging quite so frequently… although, you know me, i'm sure i'll find something rather fabulous to blog about and then find a way to tell you all about it!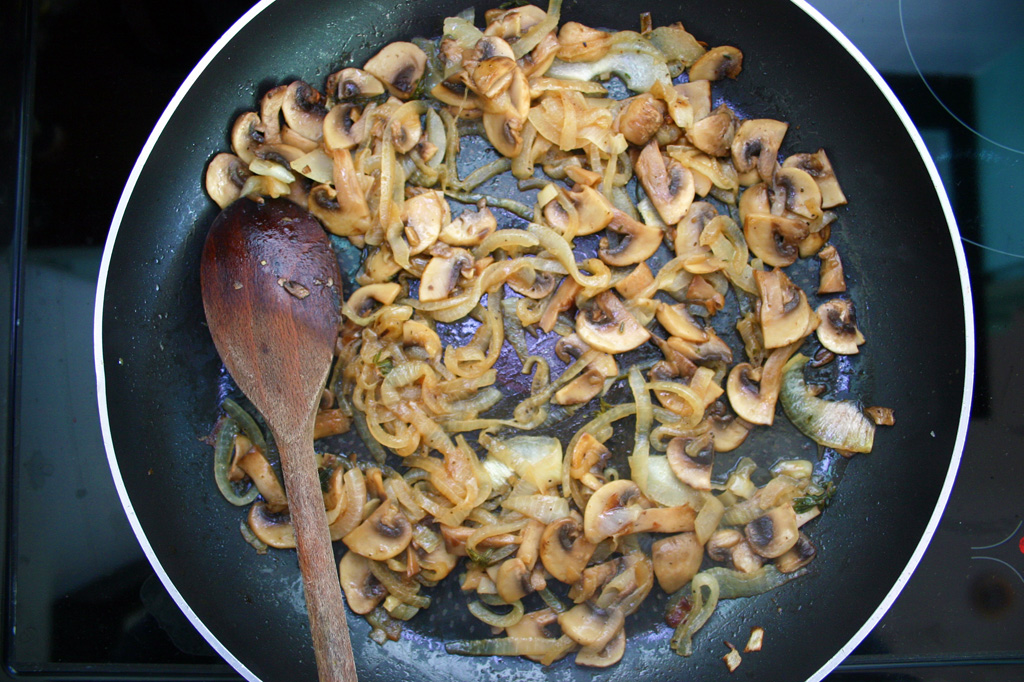 lambs liver in cider and caramelised onions
2-3 lambs livers – cleaned and sliced
one large onion – very finely sliced
a large handful of chestnut mushrooms – finely sliced
a bunch of fresh thyme
1 teaspoon sugar
a glass and a half of farmhouse cider
salt and pepper
olive oil and butter
– melt a small nob of butter with some olive oil in a heavy pan and gently saute the onions until they start to turn golden, this should take up to 20 minutes during which time you should throw in the thyme and season.
– as they start to turn golden, throw in the mushrooms and let them saute and turn golden too – perhaps another 5-10 minutes.  If you keep the heat gentle you'll stop them from drying out or burning.
– now turn up the heat to full blast and throw in the cider and let it bubble away till completely gone and then leave it some more till all the onions and mushrooms go sticky – remove from the pan and set aside
– drop a little more oil and butter in the pan and then on a medium heat saute the livers for 3 mins on one side, then turn over, throw in the half glass of cider and saute again till bubbling and done – possibly another 2 – 3 mins but I like them quite rare…
– serve them with the onions and mushrooms thrown back on top on a bed of greens or mash
eat and of course, enjoy!