… on the 2nd April 2010, not long after I had spent the evening watching the brilliant Julie and Julia on dvd, I typed the words 'food blog' into google and was astounded by the plethora of incredible, delectable and tasty treats that were a feast to my eyes… I was utterly and instantly enthralled and it was at this moment that I decided to immerse myself into the world of food blogging… two years later and I am still hooked…
… as many of you will know, it is like a drug… you cannot stop… those endless late nights… just one more blog to catch-up on… just one final recipe to write… the constant threat of inventing and re-inventing new ideas… I love it and would never look back although sometimes I think i'd quite like a nice lay down without having to think about anything much for a while…
… and I want to improve and explore new things… I am going to create a belleau kitchen youtube channel and am planning a series of video blogs, something I have been meaning to get into for a while but it needs to feel right and be in my style and with my sense of humour so that I don't bore you all to death… plus I also have an idea to take Random Recipes on an exciting journey outside my blog… can't say too much more just yet… but watch this space!
… so to celebrate my second year as a food blogger and the fact that with Easter on the horizon it's all about sweet things, i'd like you all to bake me something lovely… now don't forget that it still needs to be a random recipe, so I expect you to either choose from a book dedicated to baking or randomly pick from the baking section of a book that has itself been randomly selected…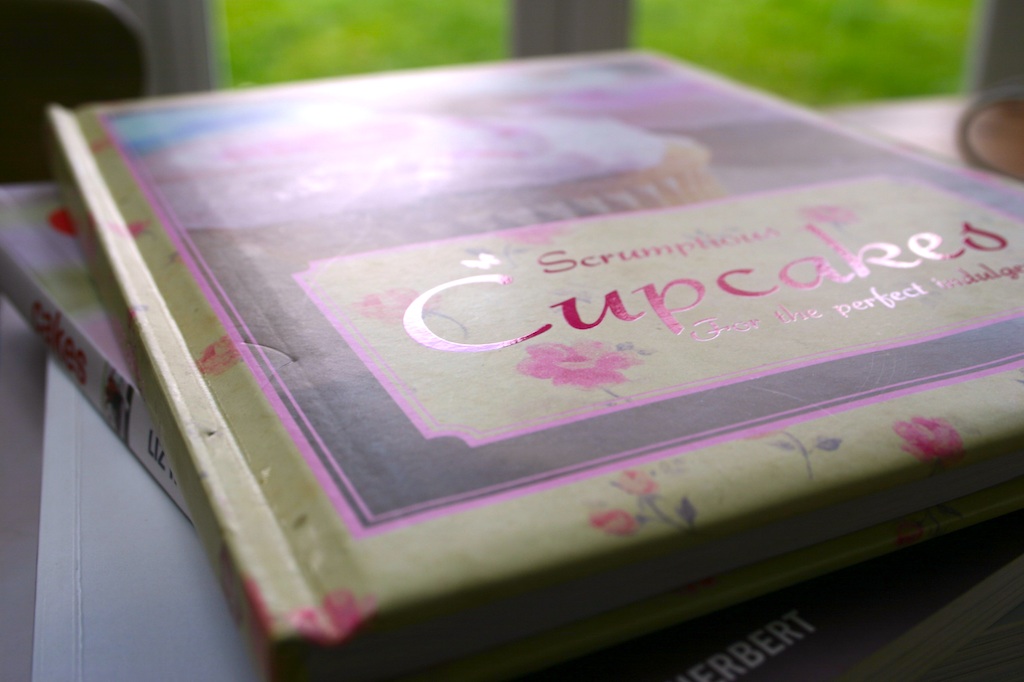 … I decided to put all my cake, chocolate and baking books together, of which I have 9 and have randomly chosen a sweet little book called Scrumptious Cupcakes published by Paragon Books… I think my mum bought it for me from the airport on her way home from New York last year… and on page 46 I have chosen a bit of a retro recipe for Chocolate Fruit and Nut Crispy Cakes… yummy!
so, the rules are as follows:
1. put all your baking books into a pile
2. randomly select a book
3. randomly select a recipe from within that book
4. bake that recipe… and remember, no cheating… it's a challenge and you're only cheating yourself!
5. please include a link back to my blog and include the random recipes logo somewhere in your post
and don't forget to email me a link to your entry to dominic@belleaukitchen.co.uk… last entries on the 28th April…
… and as if this month's theme wasn't enough of an incentive to take part I also have a lovely birthday gift for all of you who enter… the very sweet Ruth from Makey-Cakey has created a set of recipe cards from her abundance of recipe cuttings… she took an old Cadbury's chocolate book and used the pages to make little envelopes, into which she has placed 2 random recipes… I have at least one of these to give away to each person who enters this months challenge so don't forget to send me an address along with your entry…
… go on then… get on with it…!