… that's tea to you and me…
… for this months 'we should cocoa' challenge the mystery ingredient was tea! Quite an unusual one, I think you'll agree but a great challenge… and the more I thought about it the more it seemed to make sense… both tea and dark chocolate have that earthy, heady quality that hits you at the top of your mouth and lingers… I initially wanted to use a light floral tea such as Earl Grey or Jasmine but I felt this was almost too sophisticated for what I wanted to achieve…
… and then a thought struck me about using a third ingredient that would compliment both the tannin in the tea and the bitterness of the chocolate… hello my old friend beetroot… and beetroot needs a strong, kick-in-the-teeth kind of cake-fellow… Beetroot, meet PG Tips.
… for my non-British friends PG Tips is a bog-standard English Breakfast Tea. Not fancy. Not grand. Just good tea with a strong clean, taste. It delivers a reliable cuppa every time. It's a tea of the people… the builders tea.
The recipe I've gone with is a recent favourite and easy to make but I've made a bundt shape this time because this was the only cake tin my good friend Jenny had in her cupboard. It was her fathers cake tin and over 60 years old but has turned out as probably one of he best-formed cakes I've ever made…
… and if a cake could be both light and fluffy and moist and dense at the same time, then this is it…
the builders tea cake






1/2 cup of boiling water
2 tea bags
250g plain chocolate broken up
3 large free range eggs
200g light muscovado sugar
100ml sunflower oil
1tsp vanilla extract
100g self raising flour
1/2 tsp bicarb
1/2 tsp baking powder
50g ground almonds
250g raw beetroot (finely grated)
– put the kettle on, place the tea bags in a cup and add half a cup of boiling water… let this sit whilst you make the cake,
– melt the chocolate (i did it in a microwave but a double boiler is the traditional way)
– whisk together the egg, sugar and oil until smooth and creamy, stir in the vanilla extract then fold in the flour, bicarb, baking powder and ground almonds
– grate the raw beetroot, squeeze out the liquid and fold it into the cake mix along with the cooled melted chocolate
– add the tea and re-mix the cake mixture… it should be loose but firm, not sloppy.
– pour the mixture into you cake tin (I used a 20cm round bundt tin) and bake on 170 for 50 mins – 1hr.
– cool COMPLETELY on a wire rack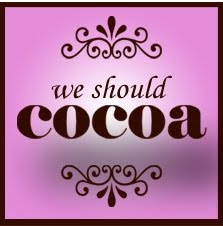 eat and of course, enjoy!