… I adore shortbread and have always been a fan of this wealthy persons kind… so when this months 'we should cocoa' challenge told us that caramel was the key ingredient, who was i to argue but make these delicious so-sweet-your-teeth-squeak treats?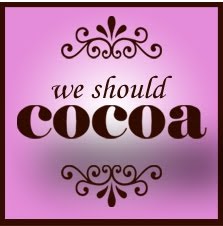 … never made caramel before… I think I could have used a darker sugar to get that really golden colour but to be honest it tastes perfectly good, so I can live with it…
I've been inspired by Nigella to add salted peanuts to the caramel… I wouldn't have done it but when I found this recipe for the shortbread I read the comments and nearly all of them said they'd add salt to either the chocolate layer or the caramel layer, so I thought with my stomach and went with the salted nuts… the result is unusual but bordering on delicious!…. and still quite quite sweet!
Billionaires Shortbread


for the shortbread:
250g plain flour
75g caster sugar
175g butter
for the caramel:
50g butter
50g light muscavado sugar
1 x 397g can condensed milk
a handful of crushed, salted peanuts
for the topping:
200g plain choc
– pre heat the oven at 180 and grease your tin (I used a ceramic dish) roughly 33cm x33cm
– to make the shortbread simply mix all the ingredients into a dough and press into the base of the tin, bake for 20min until golden, set aside to cool
– to make the caramel simply melt the ingredients together in a pan, gently bring to a simmer for 5 mins until it thickens, stir ALL the time, add the peanuts and pour onto the cooled shortbread base, set aside to cool.
– melt the chocolate in the microwave and poor over the caramel and again, set aside to cool.
actually the most simple but effective recipe and they really are super sweet… did I mention that?
eat and of course, enjoy!