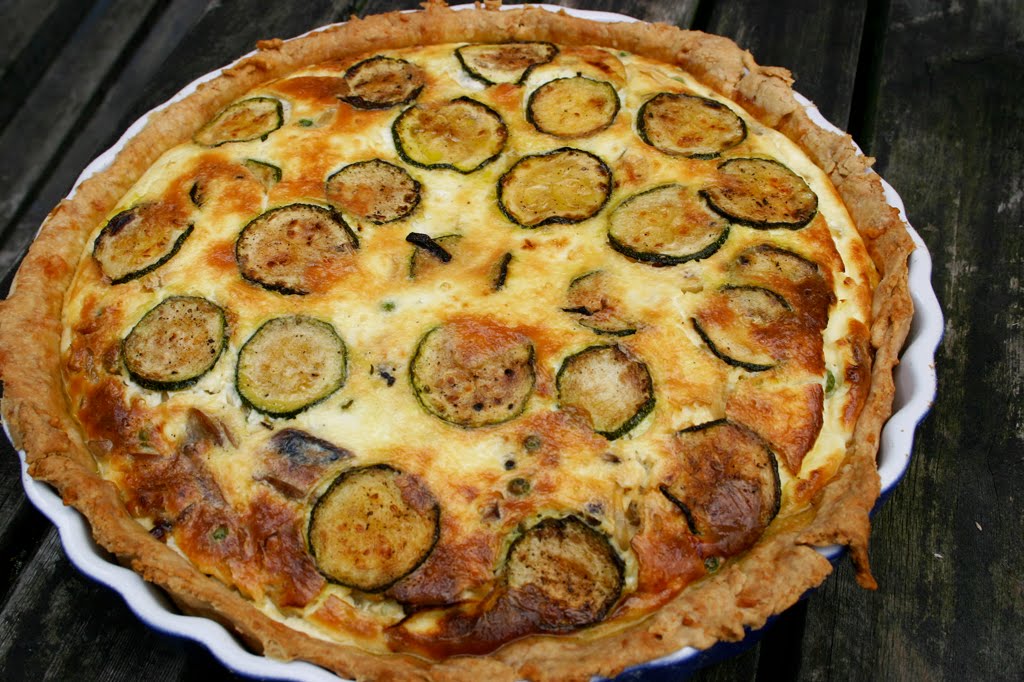 the boys are back in town….. so, this is the final of a triple header of weekends of madness at the cottage and it should be a blast!  I'm trying to plan ahead so that I can at least post some decent blogs whilst being the perfect host and create some delicious meals…
we got back from London late last night and my brain wasn't quite in the planning mode but I knew I ought to start thinking about it, nevertheless we didn't purchase anything on the way back to the cottage so I wasn't expecting to be able to be quite so creative this morning…
… but I just LOVE opening the fridge to find the perfect ingredients…. last weekend mum had promised to make one of her special quiches and she had bought the basic ingredients and they lay scattered in the fridge unused, so when I spied the pot of cream which was seriously in danger of going out of date I knew I had to make a quiche that we could take to the beach tomorrow… only issue was the cottage cheese that I would normally have used to mix with the cream had fully died a death… I needed something creamy but with a sour tang to counteract the the richness of the quiche…
… and the doorbell rings and who should it be but the lovely man from Asda delivering a bumper pack of Total Greek Yoghurt that I had received courtesy of Julie at Traffic… genius timing Julie… well done… into the quiche it goes! (I used half a tub of the full fat one)
so there you have it… nice and prepared for the weekend ahead… chilling champagne in the fridge… tomato sauce for the pizza field mushrooms slowly cooking on the hob… maybe i'll pour myself a glass in preparation… what time is it?
I know you've probably seen this recipe before and it is an old favourite of mine… but I love it and it just tastes bloody amazing so i'm not apologising for making it again!
recipe




4oz softened butter or margarine (or 3 oz of butter and 1oz grated cheddar cheese)
2 cloves of garlic – crushed
a handful of small mushrooms – finely sliced
1 courgette finely sliced
4 veggie sausages, sliced
1 small carton of soured cream (or cottage cheese or in today's case… half a 500g tub of Total Greek Yoghurt)
to make the pastry simply add the fat to the flour and rub it in until it resembles bread-crumbs, (I will sometimes use 2/3rds butter and 1/3rd grated cheese) then add the a tablespoon of cold water and bring it together with your hands until it forms a ball of dough.  If you want the pastry to be really rich you could also had a beaten egg at the bread-crumb stage and this should be enough moisture to bring the dough together.
place the dough ball in a plastic bag or wrap in clingfilm and place it in the fridge for at least 30mins.
Now, saute the onions and garlic until soft (sometimes I will let the onions really caramelize as they add a wonderful sweetness to the dish) then add the mushrooms and saute the whole lot till it's all full of flavour and nicely coloured.  In a separate pan, saute the courgette slices.
In a bowl beat the eggs and add the cream and Total Greek Yoghurt and whisk furiously till light and frothy.
Roll out the pastry very very thin.  Line the flan dish with it.  Now, you have 2 options here…either blind bake the pastry using baking beans, or as my mum (and hence me also) has always done, don't bother… if you roll it thin enough the pastry will cook in the oven with the filling on top anyway and it remains light…
Now, mix the 
sauted
 stuff with the egg/cream mix and pour into the flan dish and bake in the oven at 180  for about 40mins or until golden and risen on the top.  It shouldn't be eaten straight away.. best to give it half an hour so that it can set slightly and be eaten just warm…not cold and not hot.
eat and of course, enjoy!