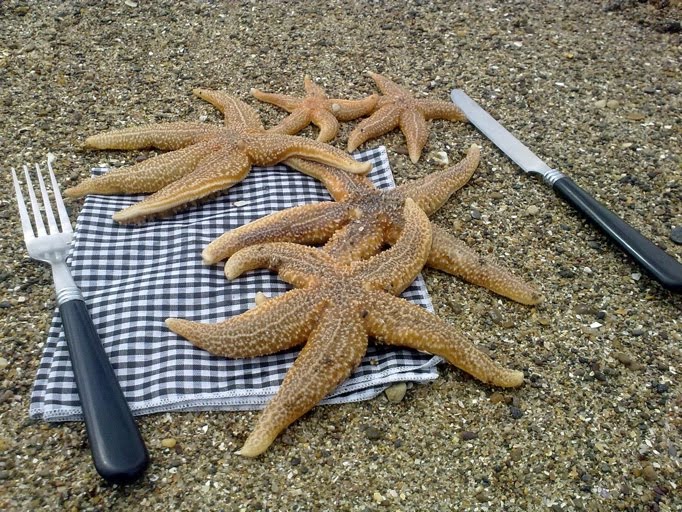 …final day of the family weekend and 'twas off to the beach we took… it has become something of a tradition to celebrate my mum's birthday with a picnic on the Lincolnshire coast, complete with wind-breaks, rugs, beach towels, buckets and spades, sand in the sandwiches and plenty of bubbly to polish it all orf!
… we're all quite traditional when it comes to picnics and this year we made the classic; tinned salmon with spring onion and mayonnaise spread into sandwiches with thinly sliced cucumber… along with egg mayo and cheese and pickle… we also had plenty of left-overs from last nights bbq…  doesn't seem like much yet we still had 3 bags and a large freezer box on the beach with us!
the beach was teaming with starfish today, we must have counted them in the hundreds, some as big as my hand!… it was a fun lunch and my niece and nephew had a blast in the sea playing with the dog… who is now laying down, snoring loudly in her bed.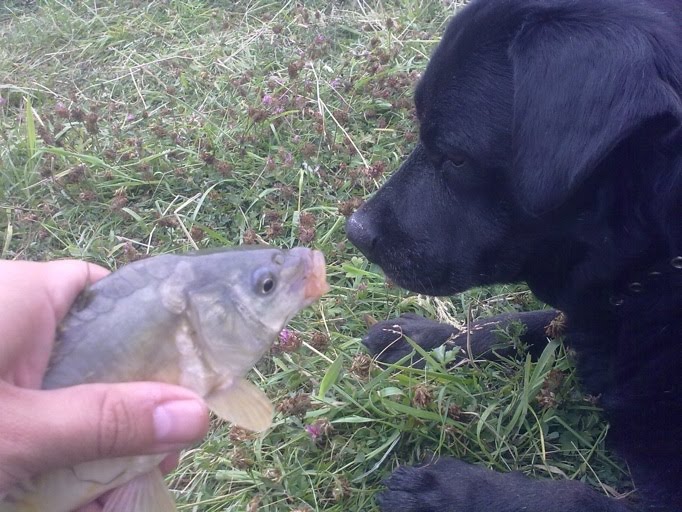 … typically rain called off a prolonged beach day but it didn't stop us going back to the lake by my brothers cottage to catch some more carp… if i'd have known fishing was this easy and fun i'd have taken it up a long time ago… they literally jumped onto the bank!…
… very very tired now… that wonderful kind of exhausted you only get from beach, sun, sand and a little pink champagne…
final weekend of mayhem next weekend and then we deserve a break from Hotel Belleau Kitchen… although to be honest i'm very excited about Peter and Richard coming to visit… we're always guaranteed a weekend of fun, food and booze and i'm sure i'll have no worries twisting Peters arm into a guest spot in Belleau Kitchen… maybe Sunday lunch?…… Peter, go buy a chicken.