the salad box in the garden
the sun has made a rare June appearance and I thought it an opportune moment to capture the sudden growth in the garden.
I also bought a salad spinner today (oh how times have changed…) which I'm very proud of….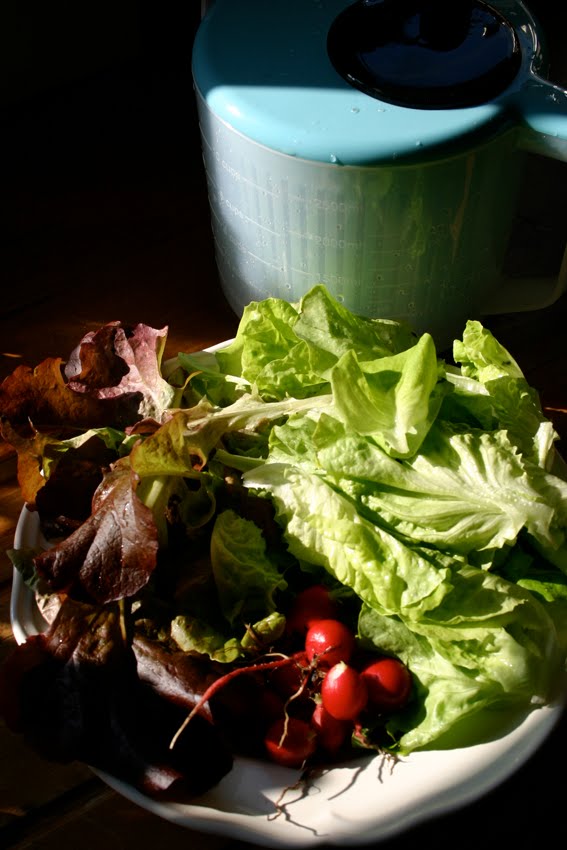 freshly spun with natty new spinner
little courgettes
beetroot… another couple of weeks I think… but I can eat the leaves now!
these are going to be beauties!