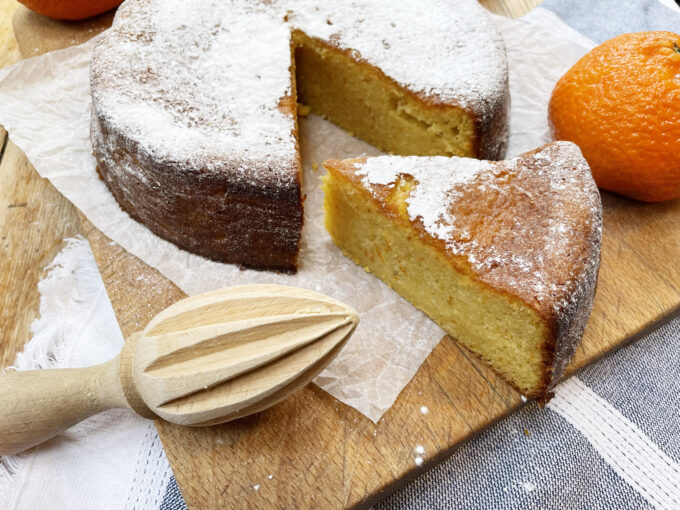 I think that this New Years Honey and Citrus Cake is the perfect way to welcome in the new year.  Packed with zingy citrus flavours and a light batter, it not only brightens your mouth and tingles your taste buds but its the perfect colour to add a little sunshine to these gloomy days. Of course the honey brings sweetness and light to the new year and compliments the citrus fruit perfectly.
This New Years Honey and Citrus Cake is my combined version of two classic seasonal cakes; Nigela's amazing Clementine Cake and Rick Steins Citrus Cake.  They both solely use ground almonds for the cake batter but I like to add a little flour for stability and bite.  Of course if you're gluten intolerant then feel free to use all ground almonds.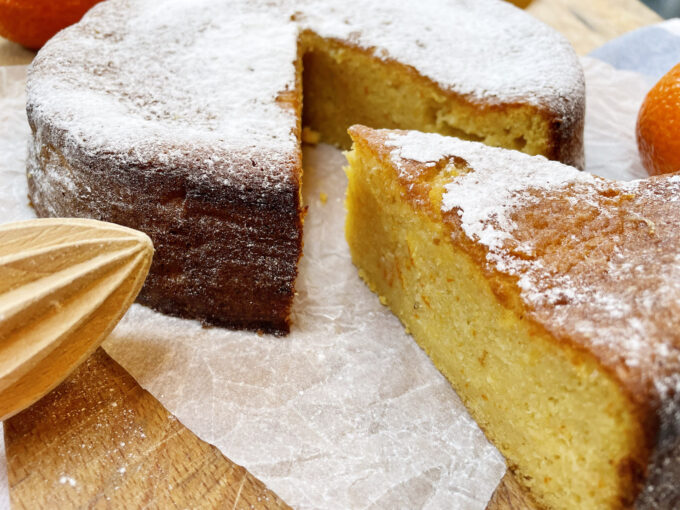 Ingredients
2 large clementine's – roughly 250g)
4 large free-range eggs
The finely grated zest of 1 large lemon
130g golden caster sugar
1 tablespoon honey
100ml olive oil – I'm using this wonderful stuff from Pomora
100g ground almonds
75g plain flour
1 tsp baking powder
For the syrup
1 tablespoon honey
The juice of 1 large lemon
Place the clementines in a saucepan and cover with water. Bring to the boil and simmer gently for 30 minutes until tender. Remove and set aside until cool enough to handle. Cut the clementines in half and discard the pips.
Use a stick blender to blend the clementines to a pulp. (Can be done in a food processor.)
Preheat the oven to 180C/160C Fan, grease a 20cm cake tin and line the bottom with baking paper.
Whisk together the eggs, lemon zest, caster sugar and honey in a bowl. Add the olive oil and beat until light and well combined. Stir in the clementine pulp then fold in the ground almonds and baking powder.
Spoon the mixture into the tin and bake for 50 minutes or until well risen and golden-brown. The cake should have slightly shrunken from the sides and be springy to the touch.
Leave it to cool in the tin on a wire rack.
Meanwhile, make the syrup. Warm the honey and lemon juice in a small pan over a low heat until it becomes a gently bubbling liquid. Make lots of small holes all over the cake with a skewer, and drizzle the syrup over cake. Let the cake cool completely in the tin.
Check out Dom in the Kitchen for more cake recipes.
Wishing you all a very happy and healthy New Year.
Eat and of course, enjoy!