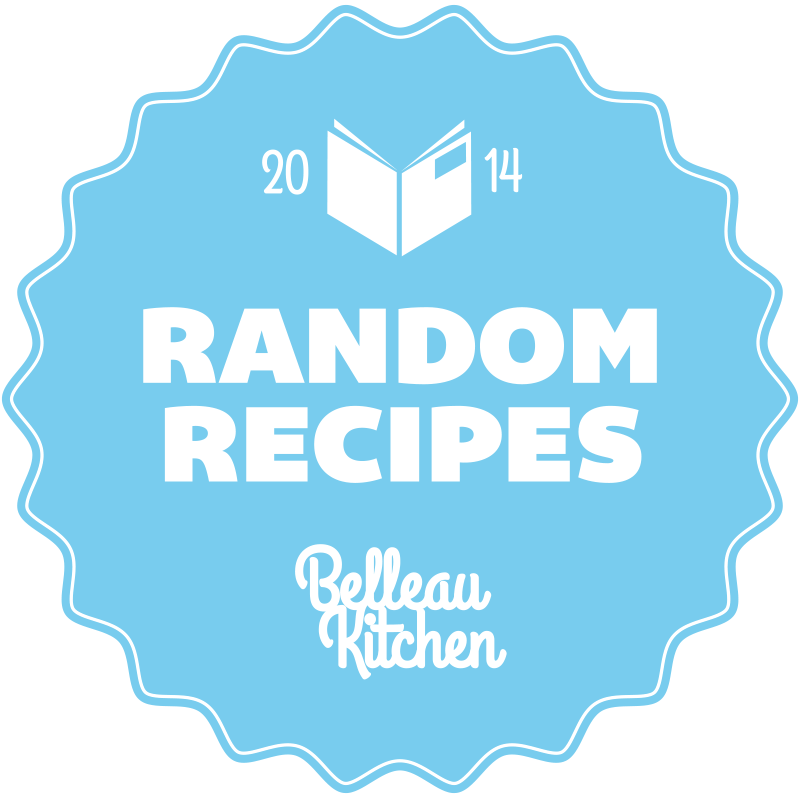 … in the three years since we've all been playing random recipes we've never played the random on-line search version…. it's hard to imagine a time before the internet but once was a time when all we had to rely on was our books and memories for the recipes we love but now i'm sure we'd all admit that we'd find it a very strange place to be without the internet…  I love using google for recipe searches, it's a great way to see a variety of recipes for one dish and i'm always amazed at how many ways there are to make dishes and I find it so funny how nearly everyone says that their way is the classic way. I also love the internet for finding obscure recipes and ingredients… it gives you an instant portal to a world of culinary delights plus there's usually a hysterical review or 20 to go along with each recipe and I sometimes find these very helpful as many people report back on the problems or challenges they may have come across when making the recipe…
… the options are pretty much limitless but the only restriction I will give you is the theme of 'something sweet' as i'm in that kind of mood but I think the application for this months challenge are quite varied… you could use the internet to search for a recipe that you've always wanted to make but know you don't have the recipe for in your book collection… or if you have a surplus ingredient or something going off in your fridge then you could use this item as a key word in your search… or you could use this random recipe selection to chose the recipe for your entry to one of your other favourite blog challenges, for instance this months tea time treats challenge, hosted by Karen at Lavender and Lovage has the theme of vegetables … I did a quick google search using the key words Vegetable Cakes which obviously gave me thousands of results but out of the top 10 I randomly chose number 4 which was a recipe on the BBC Good Food site for Leftover Veg and Orange Cake and this is the recipe that I will make.
so, if you want to take part here are a few simple rules:


1. decide on the dish you want to cook or an ingredient you want to cook with
2. enter your search into your favourite search engine using a key word or words
3. randomly select one of the search results (I leave this process to your imagination…) 
4. create the exact recipe on this web page and don't cheat… do it with a friend in the room who will make you stick to it… it's a challenge after all and you're only cheating yourself… this is specifically designed to take you out of your comfort zone…! 
5. you may change the recipe for dietary, monetary or seasonal availability reasons only.
6. post it up on your blog, with a link to this page and then email 
me
 a link to your post so I know you've joined in, you can also attach the random recipes challenge badge to show people you're taking part.
7. tweet your entry including the hashtag #randomrecipes and I will retweet all I see
8. challenge deadline is October 29th and I will post the round-up on Oct 30th
and that my dear random recipe disciples is that…
eat and of course, enjoy!