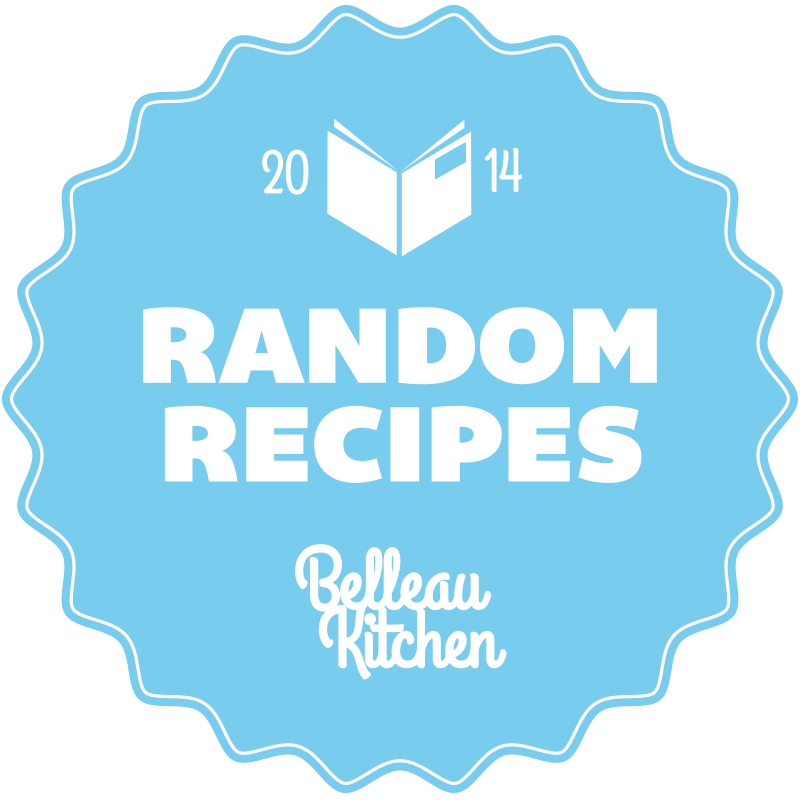 … well I can tell you I really needed that month off!  Whilst ultimately rewarding, hosting a bloggers challenge, as many of you will know, can be exhausting and to have been able to sit back and take part in some of my favourite challenges last month without having to worry about my own was rather refreshing, so I thank you humbly for allowing me this time to recharge my random recipes batteries.
There's plenty of fun to be had over the next few months and  promise you some easy rides, some classic plays as well as one or two humdingers to really get your teeth into but to kick off my return I have joined forces with the lovely ladies of AlphaBakes fame – Ros from The More Than Occasional Baker and Caroline from Caroline Makes who, over the past 26 months have given us the randomly selected letters of the alphabet as inspiration for our bakes but now that it's time to start the ball rolling again they thought they'd kick off in style with a random recipes collaboration… and I suggested we start at the very beginning with the letter A…



taking part should be fun but there are a few simple rules to follow: 

1. randomly select a book from your cookbook collection … you can do this any number of ways, I like to count them all, assign each one a number and then randomly draw a book out of the hat but you could throw them all up in the air and select the one that hits you… I leave the selection process to you
2. take that book and go to the index of the book and randomly chose a recipe under the letter A…
3. cook the recipe you land on… and don't cheat… select the recipe with a friend in the room who will make you stick to it… it's a challenge after all and you're only cheating yourself… this is specifically designed to take you out of your comfort zone…!
4. you may change the recipe for dietary or monetary or seasonal availability reasons only
5. post it up on your blog, with a link to mine Caroline and Ros then email us with a link at dominic (@) belleaukitchen.co.uk and alphabakes (@) gmail.com so we know you've joined in… please attach our badges to show people you're taking part… so no excuses not to let us know!
6. tweet your entry to @belleauktichen, @caroline_makes and @bakingaddict including the hashtag #randomrecipes and #alphabakes and we will retweet all we see
7. taking part in this challenge automatically qualifies you for entry into the alphabakes challenge and vice versa
8. challenge deadline is April 26th
I'm very excited about my pick this month.  I randomly selected How to Cook Everything Vegetarian by Mark Bittman which is a massive bible of a book with quite litterally every kind of recipe you can think of for vegetarians… and under the A index I picked this glorious looking Beet and Avocado Salad with Lemon Vinaigrette which appears on Page 66… watch this space for the recipe.
well, off you pop and get selecting your 'A' random recipes
eat and o
f course enjoy!