… a few years back The Viking used to run one of London's first 'style' bars called Saint… this was in the late-nineties when London was just starting to transform itself into the incredible international megalopolis it is today and these cool establishments were very very hard to track down… yes kids, there was a time not so long ago when the West End was the best end and nobody went East unless they were on the hunt for drugs or a warehouse rave… or both.
I was the day manager at the venue and loved being in the heart of town, managing the running of the bar and restaurant, meeting with staff, dealing with food and drink deliveries and generally chatting with the fine folk in the kitchen, picking up tips and hopefully hanging around long enough to pick up a few scraps… the chef was a charming young antipodean called Neil who's pacific rim influence made for some incredible menu choices that today would be seen as quite normal but back then we were the new kids on the block.  He had ways with a crayfish that would leave your head reeling…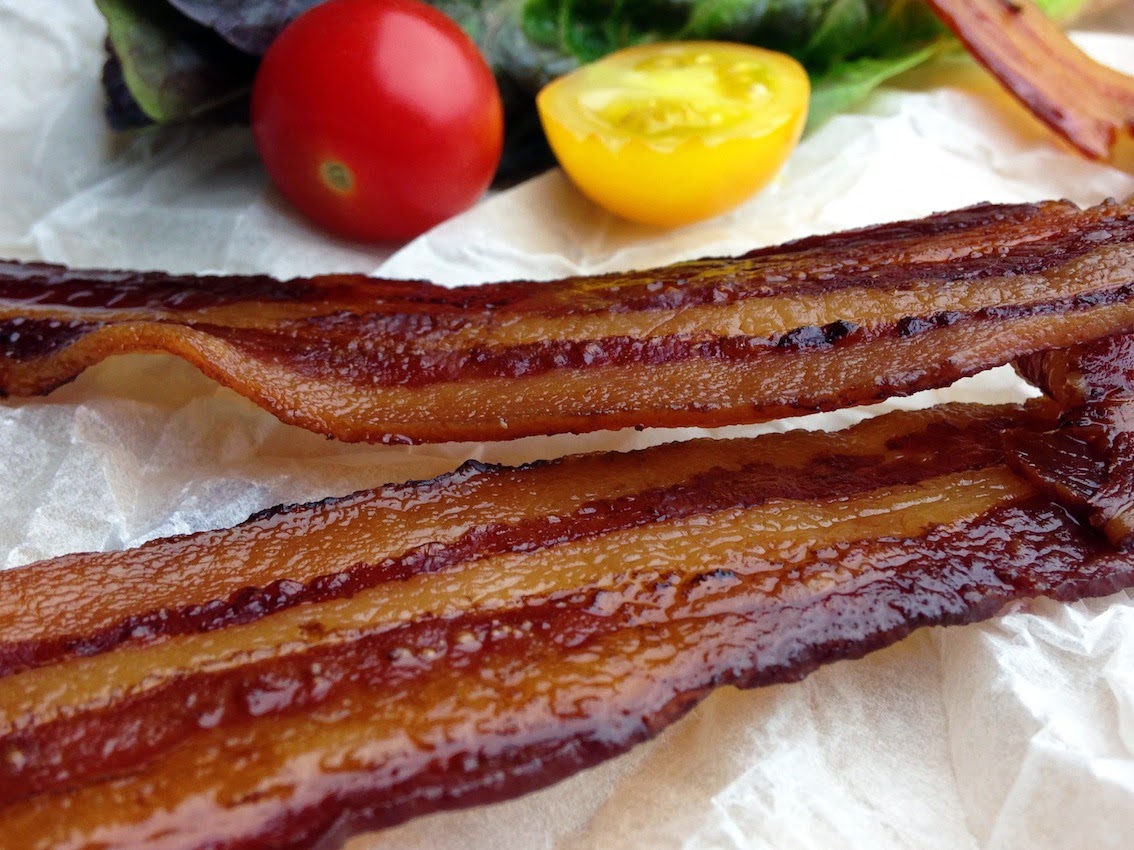 perfect crispy bacon
oh bacon. How I love thee, let me count the ways… it may be your salty tang or your perfectly delivered balance of sweet fat and slightly charred meat or it could be, as a good jewish boy, your forbidden non-kosher pleasures that I lust after… and wether you're the maple dry-cured strips of smoked streaky or some thickly cut un-smoked back, as long as you're from well-loved british pigs I don't care… I want you…
the lovely Neil taught me a clever little way to crisp up your bacon and keep it nice and flat, so this is less of a recipe and more of a 'how to'… I leave you to eat it in anyway you like but may I suggest it wrapped in a cos lettuce leaf with a dollop of mayo and a tomato or two…
1 packet of streaky bacon – i'm currently favouring the maple cured smoked bacon – it has a wonderful fat to meat ratio
2 baking tins or sheets
aluminium foil
pre-heat the oven to 160C
wrap both sheets in foil and then lay the bacon out onto one sheet and place the other sheet on top
place in the oven and bake for 20 mins for perfect crispy and flat bacon or 30 mins for a darker crispier bacon
eat and of course, enjoy!