… another long weekend has come and gone and for those of us who work a regular week the Easter bank holiday four-day weekend is both a blessing and a curse.  A time to recharge those batteries and luxuriate in two, four-day weeks and yet berate the powers that be who forget that deadlines are still deadlines regardless of a man who may or may not have risen two-thousand or so years ago… I love that when we get back to London after such a break you can see the look of shell-shocked horror on the faces of those who have either enjoyed themselves too much chocolate and wine or the exhausted millions whos kids have finally gone back to school and finally given them the break they deserve only to realise that that break means going back to work… cheer up sunshine, it may never happen…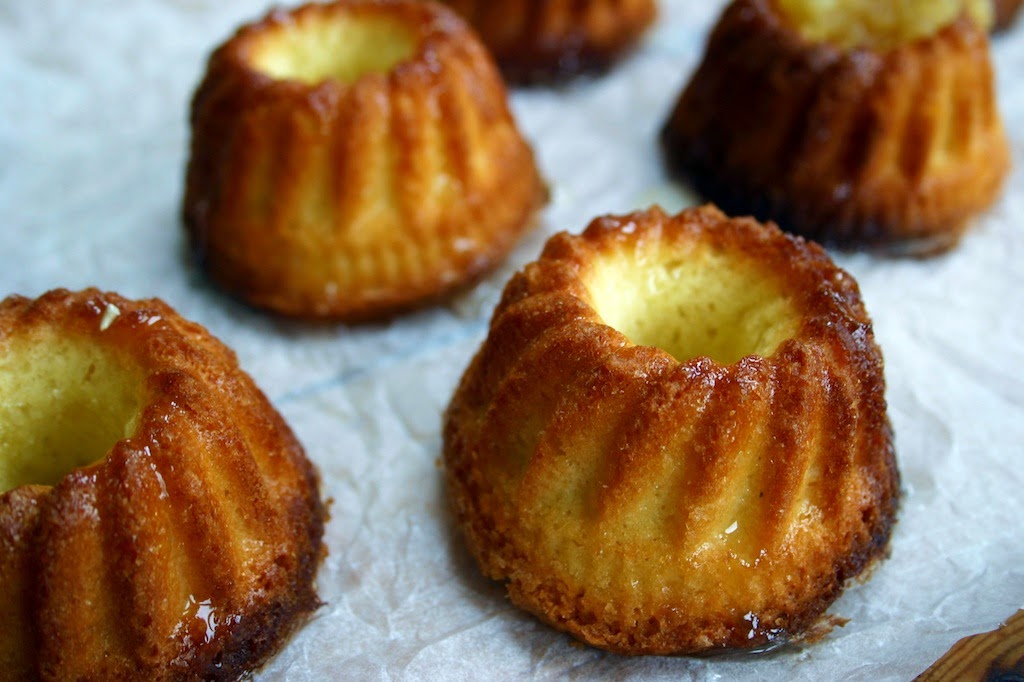 pineapple, lemongrass and ginger jam
when the incomparable Karen from Lavender and Lovage suggested Jams, Preserves and Curds as the theme for this months tea time treats I was a little taken a back… if you know me at all you'll know that I don't really do preserves… I think i've made only 3 on my blog over the past 4 years and that was only because i'd been sent some lovely pots by the good people at quickjars… but then I remembered that the delightful Shelina Permalloo used the steam blender to create a kind of instant pineapple jam at the hotpoint event I recently attended and I thought that this would make an excellent addition to the challenge…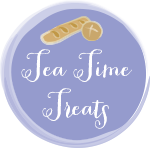 these mini lemon bundt cakes are just an excuse to create a vehicle to serve the jam upon… you could use toast but you'd be bonkers…
obviously i'm using my steam blender but you could easily make this in a regular pan… it wont quite be jam but it'll be good enough and bloody tasty regardless…
for the jam
1 medium pineapple – peeled, de-eyed and cut into small chunks
1 inch of thick ginger – peeled and diced
1 medium apple – cored and diced
1 stick of lemongrass – snapped in three places but kept together
3 tablespoons demerara sugar
a dash of cinnamon
place all the ingredients into the steam blender, fill the water reservoir and set the steamer to steam for 15 minutes
once steamed, let it sit for a few minutes, remove the stick of lemongrass and then blend on pulse… you want it a little chunky, not too smooth.  If making this in a pan you could use a hand blender to achieve the same results
for the bundt cakes – (lidl are currently selling these adorable mini bundt moulds)
6oz sugar
4oz butter or margarine (mum always uses margarine so if you want her classic taste then I would too..)
2 eggs
6oz self raising flour
4 tablespoons milk
grated rind of 2 lemons
for the topping
1 1/2oz sugar
the juice of one lemon
pre-heat the oven to 180C, grease and line a large loaf tin or use the silicone moulds
in a large bowl cream the margarine and sugar until light and fluffy then add the eggs and a little flour and beat in.  Then add the remaining flour and milk and beat in followed by the lemon rind.
spoon into the loaf tin or bundt moulds and bake for 25 mins on 180C
the moment it comes out of the oven pour the warm lemon juice over the top and sprinkle with a little sugar – the sugar becomes the most wonderfully intense lemon sherbet topping which is simply fabulous!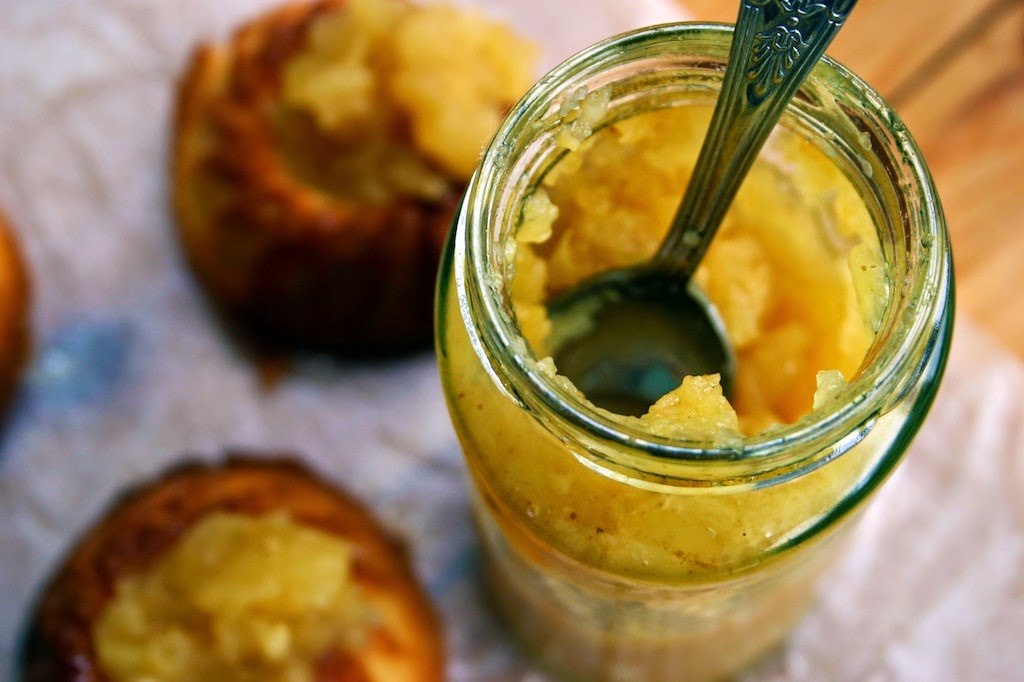 eat and of course, enjoy!