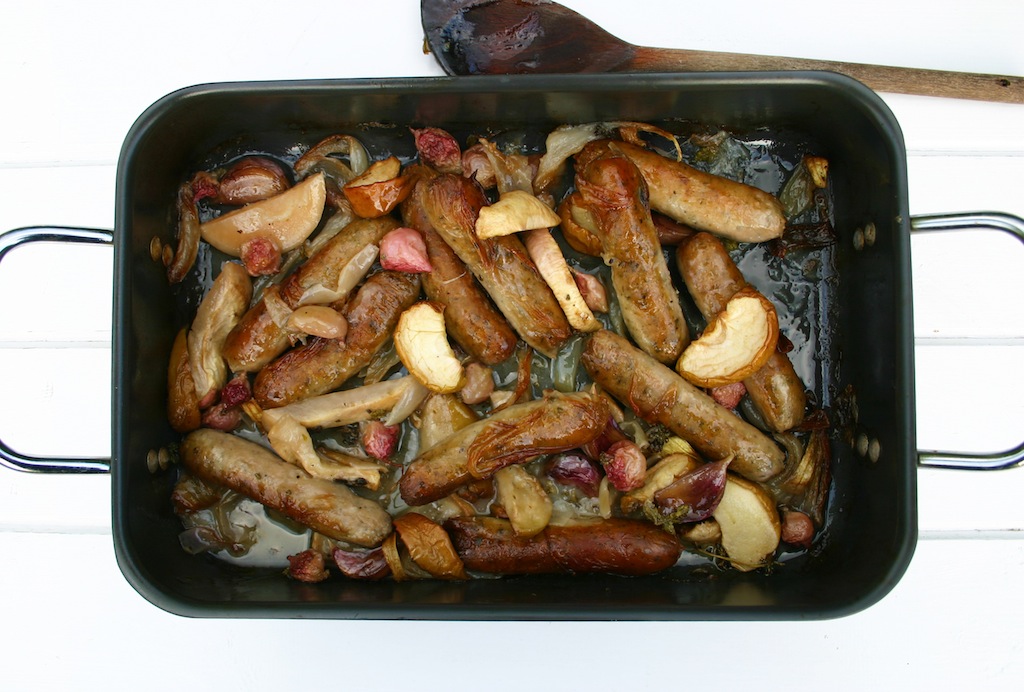 … as some keen observers will have noticed The Viking and I have taken the plunge and finally rented a flat in London… our business seems to have turned a corner to the point where the odd trip to the big city simple won't fulfil the demands of our clients and so an opportunity to rent a pad in town came up which we took… it's fun and so much less stressful to finally have a proper place of our own again and even though the rent is embarrassingly huge I can barely look at my bank statements each month, it's totally worth it to finally not have to sleep on friends floors or even in a bed in my dear mother's house…
… our new flat is great, very stylish actually – naturally… it's a basement flat – I think they call them 'garden flat's round here and the back room that leads onto the garden has a flat roof with 3 opaque roof-lights set in it and whilst the room is gloriously bright, during this heatwave it's been like living in an oven – no word of a lie, you could fry an egg on the floor… not that i've tried.  The thing is, recently it's not been too conducive to doing a lot of major cooking in so i'm quite glad it's cooled down a little this past weekend which hopefully means a little more 'London cooking' from me…
summer sausage stew with cider and radishes
you know sometimes on a cold winters eve you just want to come home from work, throw some stuff lurking in the back of your fridge into a large roasting tin with some wine and loads of herbs and roast the bugger out of it till you're left with a gorgeous caramelised mess that tastes like heaven and warms you inside and out… well I want that now… obviously more of the ease and less of the warmth but I still want that one pot wonder… well I think i've cracked something that isn't too wintery for these hot summer days… I had a glut of radishes left over from my mums birthday weekend picnic… it seems everyone and their mother brought them to the house to put into salads etc but we simply could get through them all… i've never cooked with them before but they baked up quite well, I was impressed.

1 packet 12 sausages – I used Lincolnshire of course…
2 large salad onions – roughy chopped
6 cloves garlic – un-peeled
1 packet of small radishes – roughly 20 
2 braeburn apples – roughly quartered
1 large glass of cider
fresh herbs of your choice – I used rosemary and lemon thyme

bung the whole lot into a large roasting tin and roast for 1 hour on 160C turning the heat up to 180C for the last 10 minutes to brown the sausages

serve with a big salad and a smile!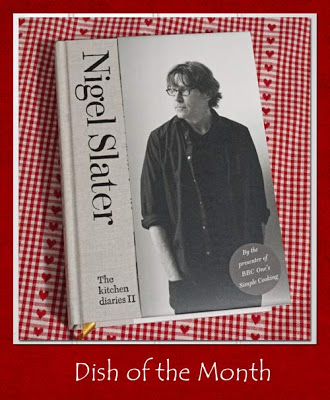 this stew is inspired by a sausage and cider Nigel Slater recipe I'd found in an old magazine cutting… I cut out the name of the magazine but I have a feeling it's from the guardian… and as such i'm entering this stew into the brilliant Dish of the Month bloggers challenge hosted so spectacularly each month by Sue from A little bit of Heaven on a Plate and Janice from Farmersgirl Kitchen

eat and of course, enjoy!