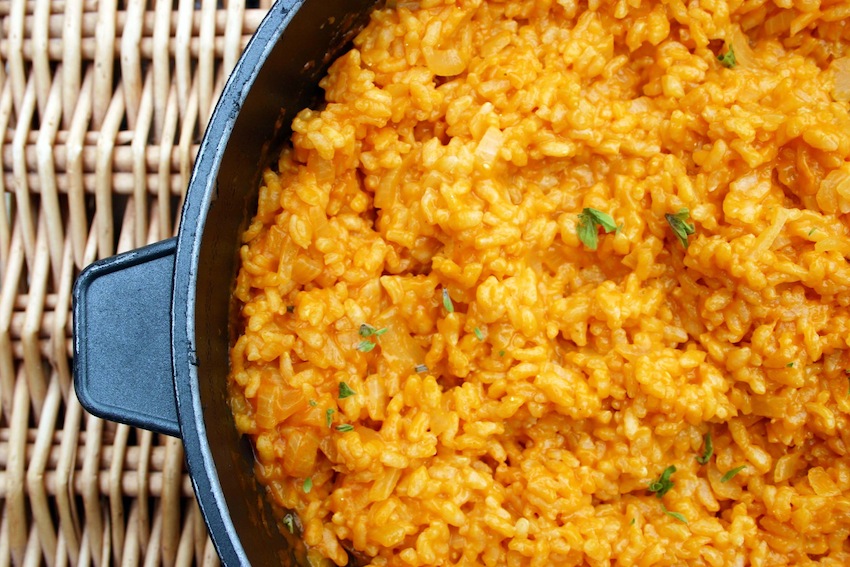 … there was a moment over the last week, stuck in hospital with the feeling of a wrongly convicted felon, that I seriously considered never eating again… my stomach was in indescribable pain, I had no appetite and the very thought of food made me sick to the teeth… and hospitals kind of smell like school canteens for most of the day, which really didn't help… I think I ate one meal over the seven days during my incarceration – it was a strange, grey version of fish and chips I hadn't seen since I was seven… to be fair there was nothing wrong with it.  I simply didn't want to eat it.  I didn't want to be in hospital and I didn't want to be sick… luckily The Viking, like a knight in shining armour, came and rescued me yesterday and brought me home… I need a little rest and recuperation but I can already feel my body is on the mend…
… I consider myself to be quite a healthy eater… a hearty eater yes but it's all good, fresh ingredients that I cook myself.  Very little is processed or packaged and whilst I may appear to eat cake every other day this is simply for the purposes of the blog… very little is actually consumed by me.  Having said all that, clearly there was something wrong and it's something I'm planning to fix.  I don't fully yet have my appetite back, my stomach doesn't seem to have the stomach for it but i'm following the rules of my doctors and dietitian and with a few days of liquid only just past, followed by a couple of days of 'soft' food, i'll soon be introducing roughage and fibre back into my meals.  It's an exciting time in belleau kitchen… to actually have a plan of action food-wise… and I hope you'll come on the journey with me…
oven-baked, tomato soup risotto
so the 'soft' food part of the diet is just to introduce food back into the system… 'bowels, meet oven-baked risotto'… anything that looks like baby-food once it's cooked constitutes as soft food, so mashed potato, steamed fish, pasta, dairy products… all fine for the next couple of days… doesn't mean it has to be completely tasteless though and so when the lovely Jane from Onions and Paper suggested an oven-baked risotto I just knew it was the right thing to do… I can bung it in the oven and let it do it's magic without having to stress over the stove… perfect… although didn't exactly know what my partner ingredient would be until I had a little flash of inspiration whilst supping a bowl of my favourite tomato soup for lunch… it's probably not an original idea but it has comfort food written all over it and it tastes beyond incredible… plus, how could I not be cheered up by this bowl of orange fabulousness!
1 medium onion – very finely chopped
500g risotto rice
1 glass white wine
1 pint veg stock
1 tin of Heinz tomato soup
100g grated parmesan or vegetarian alternative
a little extra virgin olive oil
using a little oil in a large pan (that has a lid) gently sweat the onions until very soft, then throw in the rice and stir together.  Next pour in the wine and let it bubble for at least 5 minutes so that the alcohol burns off
pour in the stock and the tomato soup, place the lid on and pop it in an oven on 150C for 25 mins until the moisture is soaked up and the rice is perfectly el dente.
stir in the cheese, sprinkle with some fresh oregano and serve
eat and of course, enjoy!