… let me set the scene… its a darkened room, lit only by the light of flickering candles… a bunch of colourful balloons struggle for freedom, their ribboned tails tied to a chair leg… a hushed silence falls as the party guests wait to scream their 'surprise'… in the centre of the room is a long table, groaning with the weight of glorious cakes of all kind… multi-coloured napkins and plates lay empty with the anticipation of a slice of something sweet and sugary… and all the guests can think… 'when will he get here so I can decide which piece of cake I can have first!…'
… and what a choice…!


blog: Searching for Spice
book: Step by Step Baking by Caroline Bretherton
recipe: Ginger Cake
our first entry is one of my all time favourite cakes… simple but always pack a punch, thank you Corina for your delicious entry
book: River Cottage Baking
recipe: 
Rhubarb and Strawberry Tart
Michael has come up trumps with my favourite kind of tart… a tart tart… thank you Michael!
book: Bake by Nick Malgieri
recipe: 
Chocolate Raspberry Sandwiches
lovely Susan has made the prettiest little cakes for the blogarversary table… filled with jam and love… next time she's going to fill them with Nutella… heavenly!
book: Tapas!
recipe: 
Banderillas Picantes
… so Karen, bless her, got it all a little bit wrong and piled up her 'party' books and so came up with these little numbers… I guess with all the sweetness we may appreciate something a little savoury!
book: Gorgeous Cakes by Annie Bell
recipe: 
Chocolate Prune Cake
now how incredible does this cake look…? a wonderful chocolate cake for the table… which contains prunes and rum… what's not to like… ?
book: The Hummingbird Bakery's Cake Days
recipe: 
Cinnamon and Raisin Loaf Cake
so it's a warm welcome to the lovely Jack as its his first Random Recipe… which of course makes him an RRV… and aren't these a wonderful way to start a great journey… the tables really on cake overload now!
book: 21st Century Housewife by Victoria
recipe: 
Nonnas Banana Bread
a genius pick of a recipe from Victoria after shuffling through her own hand made recipe book… and my favourite loaf… a yummy banana bread
book: A Greener Life by Clarissa Dickson Wright and Jonny Scott
recipe: 
Marlborough Cake
never heard of this kind of cake before but Ruth insists it tastes wonderful and who am I to argue with this months sponsor?… looks bloody good anyway!
book: Food and Drink TV Show
recipe:
Mr Barry's Chocolate Cake
bending the rules out of all proportion here is Phil… but what do I care with such a wonderfully light and fluffy cake… nice one Phil!
book: The Boy Who Bakes by Edd Kimber
recipe: 
Nanimo Bars
how wonderful are these unusual bars from GG…? I just love them, they look so sophisticated but you know they're really very naughty!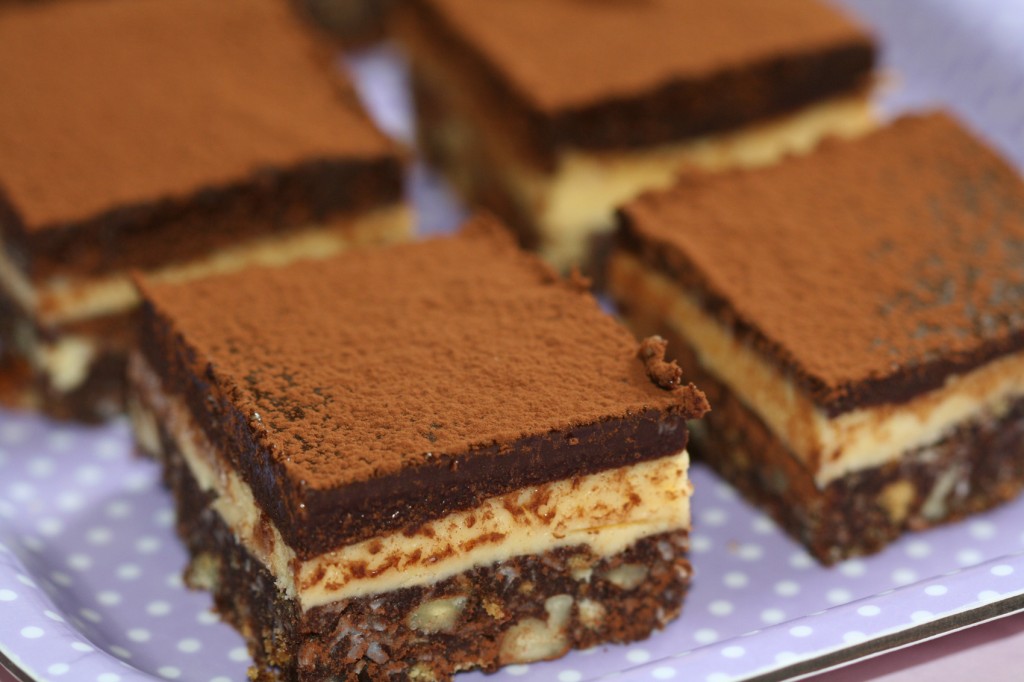 recipe:
Apple Cider Pudding Cake
a bit of a twist is this Vik Sponge… and C has it all going on with this lovely gooey apple cake… I think she made them for me… she said they were made for the Queen…
recipe: 
Nutty lemon Biscotti
Suelle is celebrating her 300th post along with my 2nd blogaversary so a little double party going on here, which is just as well as with the addition of these wonderful treats the party table is beginning to groan!
book: Hummingbird Bakery Cake Days
recipe: 
Mixed Nut Slices
so impressed that Gary persuaded his OH to bake this for me… and she said yes!… of course Gary got to pick the book and the recipe, so the drama was there but then he duly passed on the sweat and tears!
book: Peyton and Byrnes British Baking
recipe: 
Banoffi Pie
hot on the heels of his OH we have, what is probably the best pudding in the world… I thank you Gary… Gary?… still in that sugar and banana induced coma?… Gary?
book: Colossal Cookie Cookbook
recipe: 
Heart Shaped Cookies
returning to an old favourite cookbook has inspired Jo and these pretty little cookies are just so adorable aren't they… would you like bite?  Come on… I know you would!
recipe: Orange and Polenta Cake
like me, having never cooked with Polenta before Lucy was a little worried but it all turned out rather wonderful and I think she's grown to like it quite a bit… and who could blame her… just look at this cake!
book: Marks and Spencer Easy Baking Recipe Book
recipe: Chewy Golden Oat Cookies
it seems as though Gill has started something she shouldn't have at work by being so generous with her baking… they'll be fighting over the tea urn soon Gill!
book: Eric Lanlards Home Bake
recipe: 
Walnut Tarts
poor Clare originally picked a Christmas Cake for this months challenge but she decided against it and picked again… for which I do forgive her but only because these beauties are such a delightful sticky treat!
book: Short and Sweet (and Emma's Mum)
recipe: 
Coconut Milk Layer Cake
oh look, a Random Recipe Virgin along for the celebrations… and Emma has gone out guns blazing with this triple layer cake, using some of her mums wonderful lime curd… delightful!
book: Apples for jam by Tessa Kiros
recipe: 
Orange Juice and Olive Oil Cake
Debbie celebrates the incredible and torrential rain (go to her blog and check out the video) we've been having with this wonderful olive oil cake and some excellent photography too.
book: 
Edmonds Classic Cookbook
recipe: 
Ginger Kisses
i'd never heard of Ginger Kisses until reading Lucy's post but they look damn fine to me and a most welcome addition to the now seriously bowing in the middle celebration table!
book: Short and Sweet by Dan Lepard
recipe: 
Marbled Chocolate Crumble Cake
The Baking Addict is relieved not to have picked macaroons again for this challenge and she really lucked out with this yummy treat which also happens to be one of my favourite cakes… although I think i've said that about a lot of the cakes made this month… and i wonder why i'm so fat!
book: A Treasury of New Zealand Baking
recipe: 
Cinnamon and Raisin Pinwheels
Mel has adapted a little recipe for these divine pinwheels from a book that took her a while to find on native NZ baking… not that they're particularly native in any way but that's the point… oh just read the post and you'll see what I mean…
book: Cake Days – The Hummingbird Bakery
recipe: 
Pistachio Cake
well I feel truly honoured that Lou has entered into RR this month… she's been a busy bee and will hopefully be blogging again more frequently… I do hope so if she comes up with stunning stuff like this fabulous loaf cake.
book: Green and Blacks Ultimate
recipe: 
Sticky Toffee Chocolate Puddings
The Vikings favourite pudding this time and Choclette has created a thing of beauty with this very naughty little puddings… can you just imagine the heavenly smell in her kitchen when these were baking… my mouth is quite literally dribbling!
book: Gorgeous Cakes by Annie Bell
recipe: Apricot Upside Down Cake
Laura has a spot of bother with her upside down cake, although to be frank it looks practically perfect to me… don't you think… and i know it'll go quickly!
book: Mary Berry's 100 Cakes and Bakes
recipe: A Rather Red Loaf Cake
making room on the table for just one more… and Glace cherries are the main feature in this delicious loaf cake… I can taste their heavenly scent now… give me just one little slice…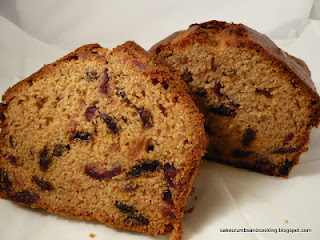 recipe: Pine Nut Cake with Orange Syrup
usually first but coming in late this month… but I really can't fault Denise and her gorgeous cake… she's right, I would love it!
book: The Best of Cadbury Chocolate Cooking
… thanks for helping me celebrate my second blogaversary… what a party!… look out for Random Recipes number 16 coming your way on Tuesday…