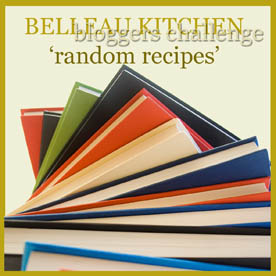 … so, I was so intrigued by Lou and Steve's (from Please Do Not Feed The Animals) little war over what they cooked for my last RR challenge that I've invited Lou to come up with this months theme… I love the idea that they're both going to cook the same dish each month and then rate who's is the best… (Lou won last month by the way!)
and so Lou's challenge for this month is to pick a random recipe from your most recently gifted cook book and cook that…
… now I love this theme because we all seem to get those cook books, either for birthdays or Christmas, a housewarming or even just a pick-me-up gift from a friend and if you're anything like me, you give it a quick skim… drool over the photo's… 'ooh' and 'aahhh' over some scrummy recipes… and then pop it onto the shelf, where it sits forlornly gathering dust until you remember to use it… well now is your chance to cook from it..!
… go on… do it NOW… find that book and randomly select your recipe… and remember, NO cheating!!!
rules are the same as usual, include the logo, with a link back to my blog in your post and then simply email a link to your blog post to dom@thepersuaders.co.uk or you can also tweet me @belleaukitchen and use the #randomrecipes hash-tag!
as it happens i've been on the receiving end of a number of new cook books recently, not all of them gifts, some have been from PR companies trading their wares (not that i'm complaining…) but the most recent book I actually received as a gift… and felt very humbled to receive… was a preview copy of the fabulous Prepped! by Vanessa Kimbell, which was sent to me by Vanessa herself and even signed with love!
so I closed my eyes and the recipe I randomly selected is this brilliant Rhubarb Syrup…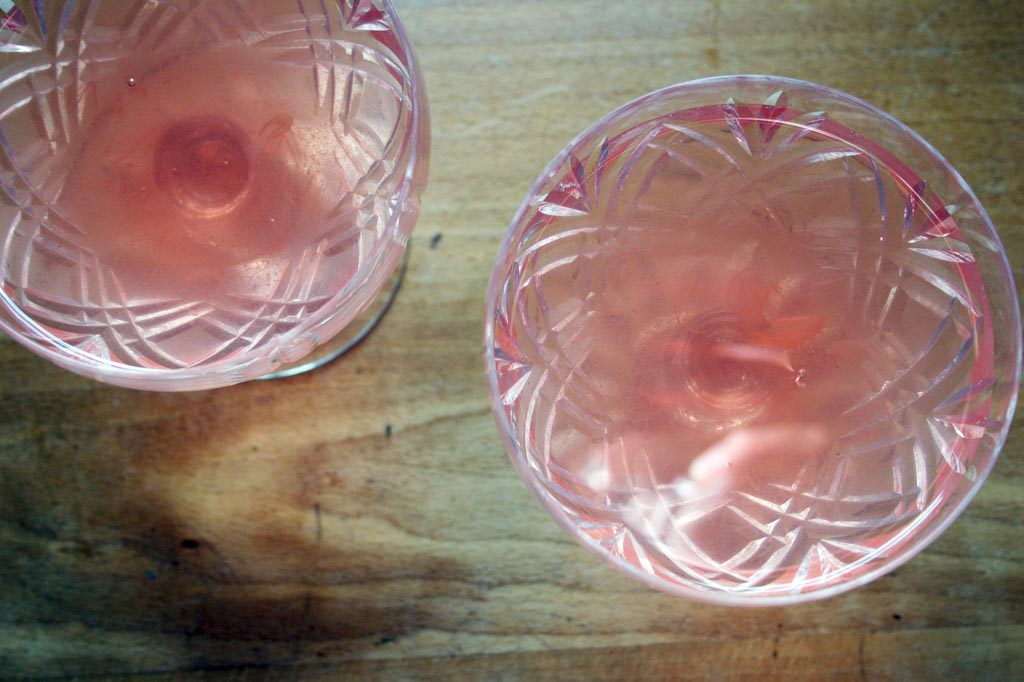 … as the name suggests, the whole premise of Vanessa's book is about prepping stuff in advance so you don't have to spend so much time in the kitchen, so you make two of something, then use one now and one later, or you would make a base for something which then get's used in many different ways… like this syrup which can then be used in a sorbet, a topping, in a Mackerel & Rhubarb pate… or like i've done here in a cocktail… well, can you blame me?
Rhubarb Syrup
As it happens I had frozen some of the rhubarb I got from the gardens at Gunby Hall which is perfect for this recipe… Vanessa originally suggests you use it to replace Elderflower & Rose Syrup in a gin cocktail she calls Ginger Von tease but i've used it neat in vodka, my spirit of choice, and have given it the title of  a Rhubarb Kimbell… sweet and tarty with a bit of a kick!
1kg fresh or frozen rhubarb – chopped
180ml water
450g caster sugar
– put the rhubarb in a heavy-based pan, add the water, cover and let it cook on a low heat until the rhubarb is cooked through, this can take up to 30 minutes.
– strain off the liquid and pour it back into the pan (don't throw away the left-over rhubarb it can be used in pies
– return the pan to the heat and add the sugar
– bring the mixture to the boil and boil for 2 minutes, remove from the heat and decant into a sterilised jar.  It will keep in the fridge for up to 7 weeks
– to make the cocktail simply pour into a glass with vodka, i've gone for a half measure of each.
… so tell me, what's your Random Recipe this month?
eat and of course, enjoy!