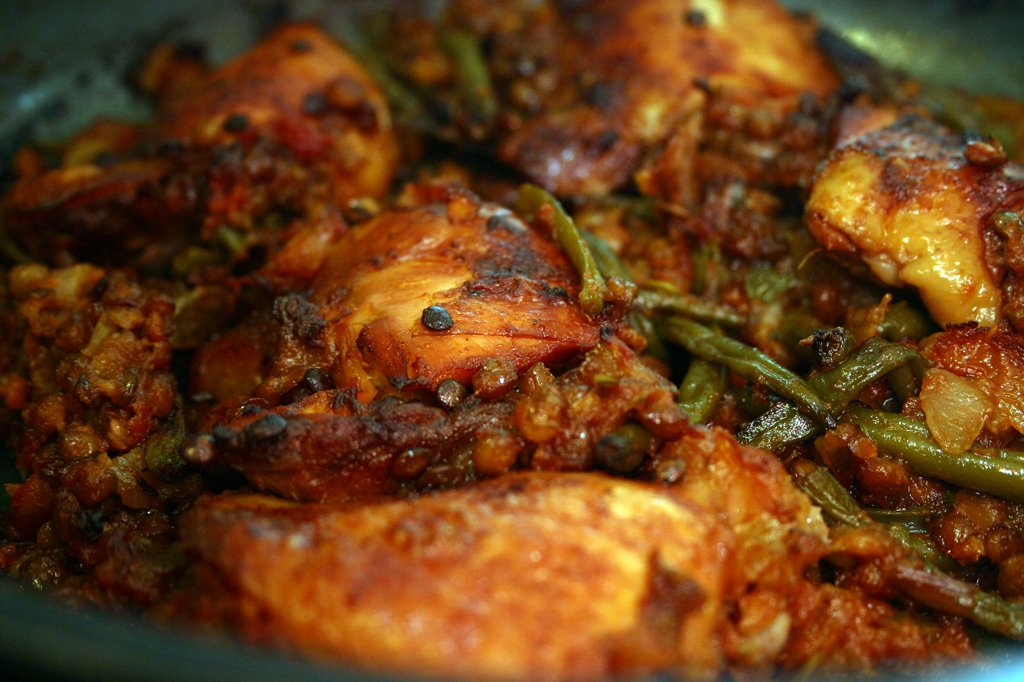 …. another mid-week chicken thigh treat from Belleau Kitchen…
…. I've adapted this dish from the marvelous Anjum Anand New Indian cook book… it's one of those wonderful books that not only looks good, filled with stunning and tempting pictures but recipes that are very simple and aren't too daunting to put together on a cold weeknight… and again something you could half cook in the morning and finish off after work…
… about 6 months ago I realised that if I was to be taking this blogging lark seriously then my spice cupboard was in dire need of an overhaul… so off I went and pretty much stocked up with every spice available, so that at the merest whim I can pull a much loved 'curry' out of the bag without cursing some forgotten ingredient… I occasionally forget to restock the odd thing but I have enough now not to freak out about it… and adapt… which is why this isn't quite verbatim from the book… but scrummy just the same!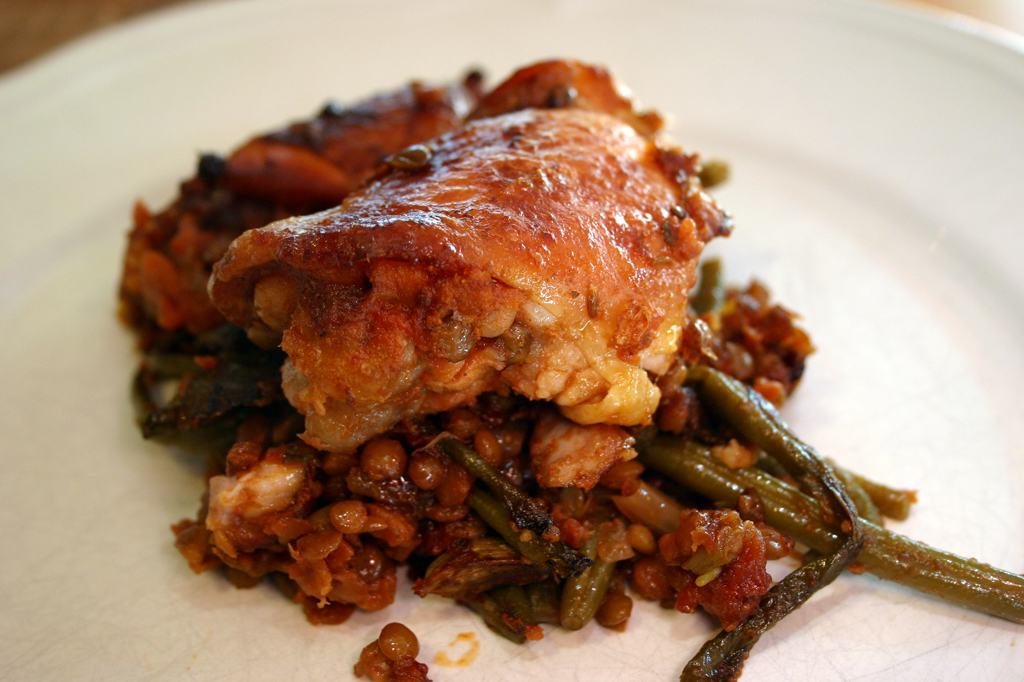 Kashmiri Chicken with Lentils and Green Beans


6 chicken thighs (or a pack of veggie sausages)
1 onion – chopped
1 small leek – chopped
1 chunk of ginger – finely chopped
5 cloves of garlic – whole
1 teaspoon cumin seeds
2 teaspoon garam masala
3/4 teaspoon of red chilli powder or paprika (for colour rather than taste)
5 cardamon pods
1 tin of chopped tomatoes
a handful of green beans
a handful of lentils
1 small glass of white wine
– in a heavy pan saute the onions, leeks and garlic in oil till tender
– throw in the spices and let them brown and explode with flavour (about 6 mins)
– pour over the tomatoes, then fill the tin with hot water and add this to the pan along with a glass of wine
– add the green beans and let it simmer for 5 mins
… at this point I took about a third of it away to use as stock for a veggie sausage version… aren't I lovely?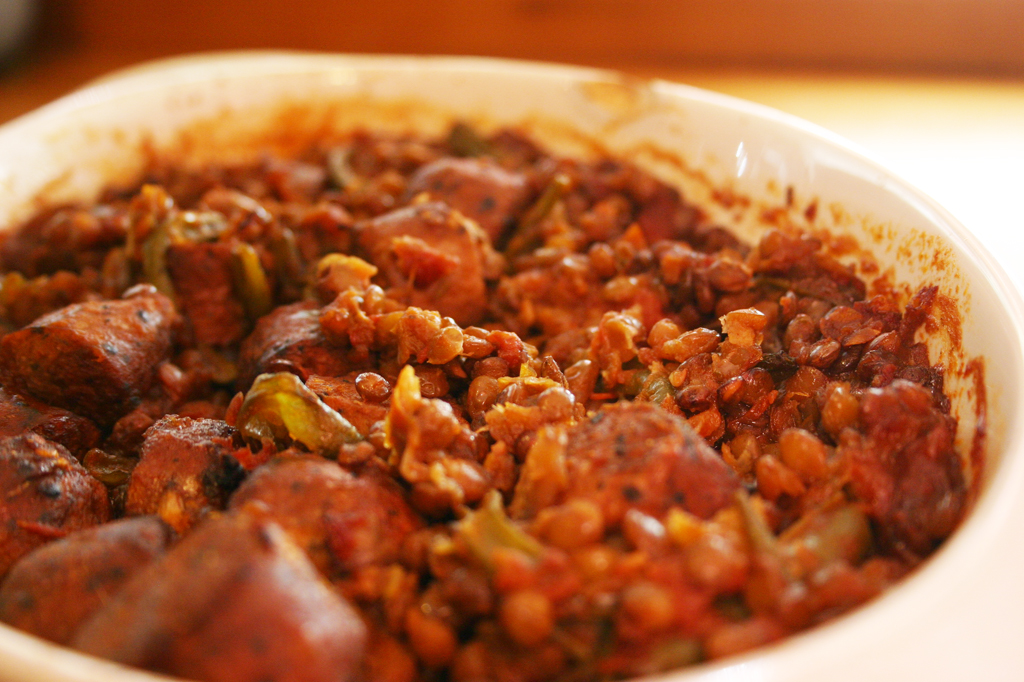 veggie sausage version
– add the chicken thighs (or chopped sausages) and place the lid on and let it simmer for an hour.  The stock should reduce by half.
– add the lentils, top up with water if you need to and let it simmer again on a very very low heat for another 45 mins.
– finally remove the lid and place it in a hot hot oven for 20 mins until it goes golden and thickens up into a glorious, unctuous stew…
eat and of course, enjoy!
…last chance to enter my Lincolnshire Hamper giveaway, I will be announcing the lucky winner at the end of the week!